#MountainTownGoodNews Dispatch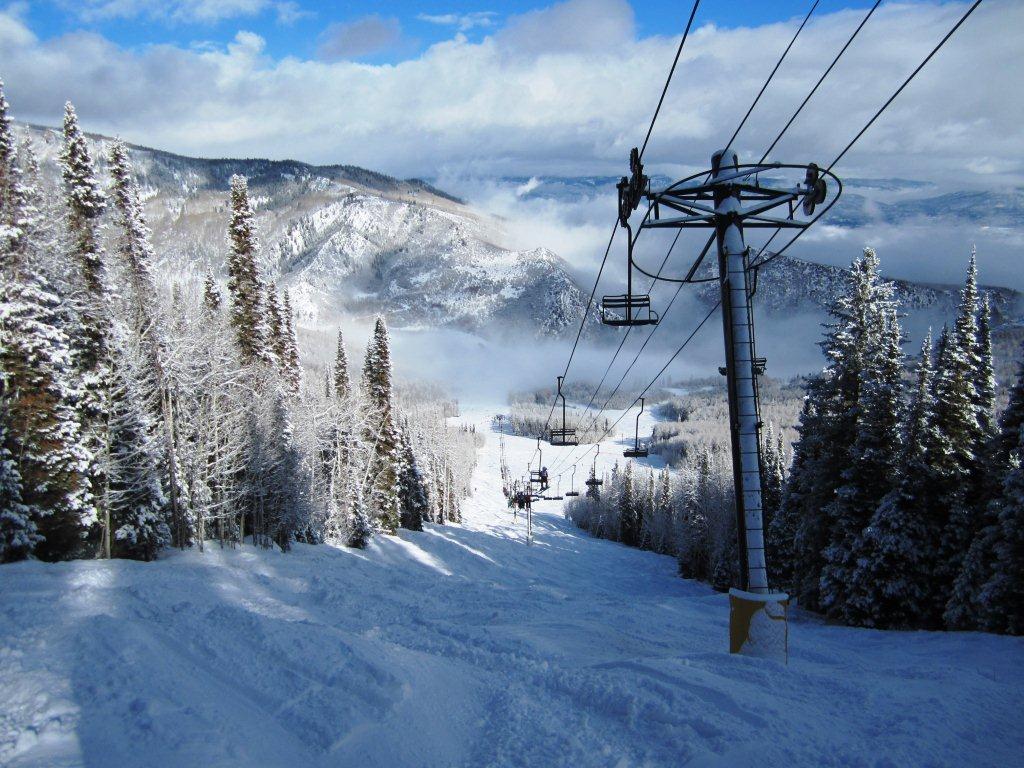 We have decided to help counterbalance all of the bad, scary news out there with some GOOD stuff. We asked friends and folks in our Colorado Mountain Town communities to tell us something good and the response was huge so here we go.
Ben, Tim and Tony, Summit County: said their wives rock!
Troy, Blue River: has learned how to successfully load and unloaded the dishwasher and make meals for my family that didn't suck too badly.
Trent, Frisco: Exploring new ground practicing 'physical distancing' while exploring new ways to promote 'social connections.' We've socially connected with family and friends in ways we've never tried before leveraging tools like various video chat apps, Zoom, HouseParty, etc. Related, our outdoor recreation has evolved extensively with a significant increase in skinning, fat biking, hiking, etc. I'm more thankful than ever (and I've never taken this for granted to begin with) for our unbelievable 'backyard' that offers so many ways to exercise, an escape to promote positive mental health, and all while easily being able to maintain our physical distance from others. There are many pockets of good to find during this time of unchartered waters we find ourselves in.
Laura, Breckenridge: I cleaned up trash along the highway yesterday and a lot of people thanked me
. I struggle with the bike path being at my front door. I've experienced some interesting behaviors. This year it's all love and welcoming!
David, Telluride: My wife Sarah Holbrooke runs the Pinhead Institute in Telluride and they are making face shields with their 3D printer, which have been really helpful for local medical workers.
Jillian, Aspen: In addition to my Aspen Business Connect virtual mixers that have been switched to 4pm MST weekly on Thursdays, I have added 8:30am Coffee Chats on Wednesdays where I will be introducing invited business leaders to lead the conversations. This Wednesday Rabbi Itzhak Vardy of the Neshama Center Aspen will be speaking of the meaning of Passover, healing and new beginnings.
Gail, Breckenridge: I have rediscovered cooking. Finding some of my cookbooks that were tucked away in a closet. I have been having fun trying things. Some of the ingredients are hard to find but I find replacements. Discovered the Market next to the Breckenridge Post Office has a wonderful selection and easier to go to than Whole Foods in Frisco. Check out the Breckenridge Distillery for hand sanitizer I need some for my job and they were my go-to place.
Leigh, Breckenridge: Denver air pollution is at an all-time low and you can actually see the mountains from the Front Range. Also, the Himalaya are visible from Kathmandu.
Eric, Eagle: Day 25 after I'm sure my Wife and I contracted Covid-19 in Beaver Creek on March 12 and we are now fully recovered! I still have a minor dry cough but better every day!
Kay, Boulder: This is not my story but a friend's in Denver. An anonymous friend… people helping people in this difficult time."This is my selfie Sunday from yesterday. Please don't chastize me for this. Its a *VERY UNIQUE* situation.This is Arthur. He is 96. He is our backyard neighbor. He lives alone. His daughter is 71, and they had a falling out, so no one checks on him
.Two weeks ago this happened: Around 530 pm I heard a weird noise and didn't think much of it. My hubby and son got home from soccer around 730, we turned some lights on in our house, suddenly we heard the weird noise again.My hubby went outside and heard it again. It almost sounded like pigs or goats, it was bizarre. Then in the pitch black of our backyard my husband and I made the connection at almost the same time and I yelled his name "Arthur!!" Finally he was able to muster up a distinguished "help!!"We couldn't see him, but we knew he was out in his backyard somewhere. I immediately called 911 and told them what was going on. "Our neighbor has fallen, he's very elderly. We don't know where he is or how injured he is but we know he's out there somewhere." The 911 operator asked a few questions and then responded "We'll get someone there when we can." Excuse me, what?!Our fence is super unsturdy so I told my husband just to keep talking to him and I was driving over there. I found him, he had fallen between 1-2pm and it was now almost 8 and very cold out. He was shivering and barely conscious. I called 911 again, now that I knew the address. We covered him with some blankets and I stayed until they got him loaded into the ambulance.Next, who do I call, what do I do now? I found his phone (thank God it didn't have a key lock) and called someone who was marked with a
. Luckily it was a friend who knew him well, and his daughter so she helped me get in touch.Since then he has fallen again, luckily we saw it right away. Then yesterday he was trying to do some work on his sprinkler system, which is directly next to the window well and very dangerous. But He wants his grass green
.He has survived 5 years in a concentration camp. He escaped on fishing boat and arrived in Israel until he could get to the USA. Yesterday we helped with the sprinkler, brought him lunch.He is sad. He is lonely. He has no one. And we will continue to check on him because no one else does. He told me he feels like God sent us to him. We saved his life!"
Ashley, Grand Junction: There's trees blooming…. spring is still happening.. new life!
Andrew, Aspen: its sunny in Aspen!
Crystal, Frisco: The Summit County bike path is open! plowed!
Kristin, Vail: The team at Root & Flower moved to their new location in Vail Village just a few weeks before COVID came to our mountain communities. They have been doing an amazing job of connecting with the local community through virtual wine tastings and cooking classes. Iam also so proud of our partners at 10th Mountain Whiskey Tasting Room https://www.vaildaily.com/news/10th-mountain-whiskey-jumps-in-to-help-hand-sanitizer-shortage/
Rick, Breckenridge: The "Largest" full moon of the year, the "Pink Moon" will rise around 7pm tomorrow night (4/7). If you are in Breck, and the weather cooperates, set your eyeballs and cameras just north of Baldy for a treat. Full moon around 8:30pm
Katie, Breckenridge: We will be helping Domus Pacis families by reaching out to the families through this epidemic. Nice work all of you!
A wonderful video from Karen, Crested Butte:
Dan, Park County: The roads are wide open and beautiful for a motorcycle ride.
Kim, Silverthorne: Silverthorne awards over $38,000 is Scholarships!
Kurt, Frisco: Less people.
Elizabeth, Fraser: My Himalayan Blue Poppies germinated and are doing great so far.
Matthew, Salida: CMC is passing along $1.6 million in federal stimulus dollars to waive tuition, fees and books for summer semester for qualifying students.
Jake, Telluride: The Lineup for Telluride Blues & Brews Festival has been announced.
Last but not least…
Steven, Frisco: The Rockies are not below .500.
Jack, Heeney: The Rockies are undefeated!
Lots of companies are pivoting and creating masks, hand sanitizers, PAPR units and more. We are psyched to tell you about all that is GOOD in our next dispatch. Stay healthy, happy and tuned in to #MountainTownGoodNews.
There is a lot of GOOD going on out there.
~Holly Battista-Resignolo, Publisher
Fabulous picture from sunny Sunlight Mountain!
Read our First #MountainTownGoodNews Dispatch here: https://mtntownmagazine.com/mountaintowngoodnews-dispatch/
Stay in touch with us: https://mtntownmagazine.com/
Mountain Town Magazine | We are Colorado's Mountain Town Magazine
Copyright © 2020 MTN Town Magazine all rights reserved.
Post Sponsored by the Breckenridge Distillery