Kitchens Make a Home – Mountain Town Living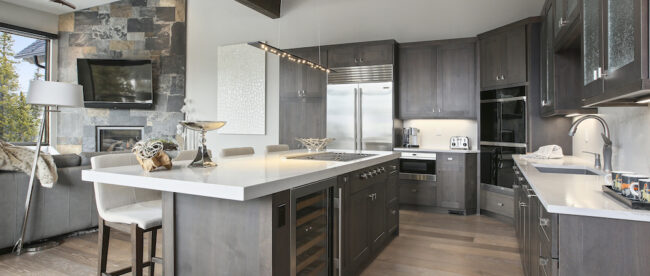 Mountain Town Living starts in the kitchen, the place where we replenish our selves after a day out having some fun, working or going to school. It's also that place where the party starts and ends. If you're planning your dream kitchen from scratch or your kitchen layout needs renovating or you simply want to refresh a tired color scheme, now is the perfect time to create the kitchen of your dreams. But what's hot in the world of kitchen design and how does it fit into your vision?
Today's kitchen design incorporates perfectly blended form and function while technology inserts itself into the recipe, increasingly present in your appliances to help make day to day life a little easier.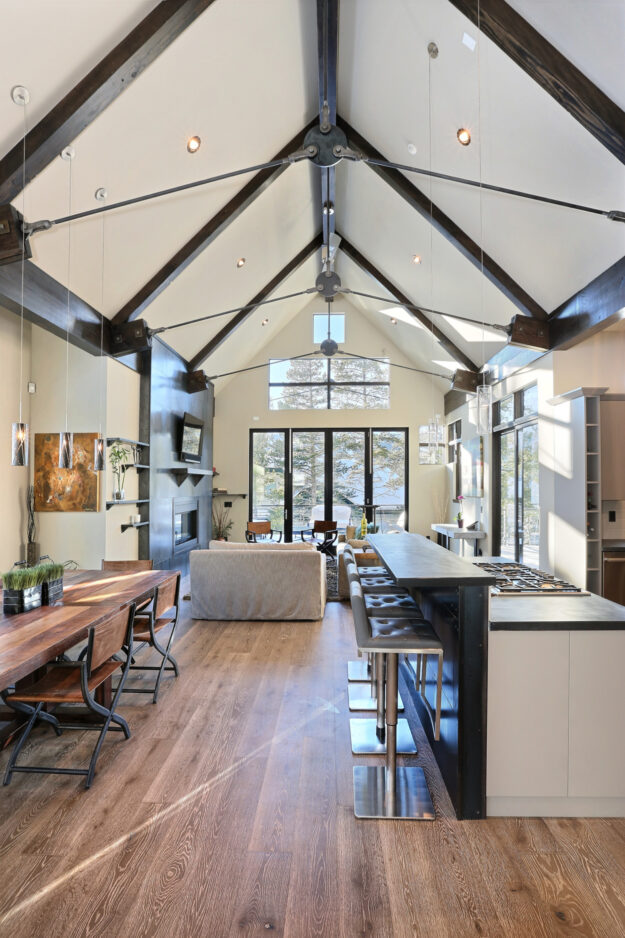 The kitchen is considered the heart of the home so it makes sense to make it a family dream space whether that's a traditional country style with the handcrafted woodsy look, a brick-walled kitchen for the modern bar or pub look or an ultra-modern sleek design.
It has always been the hub of all activity but the kitchen has evolved with open concept living to make living and cooking an all in one experience. Today a mix of standout finishes and materials to create zonal kitchen schemes are not restricted by four walls or customary layouts.
---

---
For some, the kitchen is still a space to love and cherish as well as show off some of your favorite appliances, utensils, or kitchen decor. And for some others, it a space with clean lines where everything is hidden away and does not impose on a luxurious living area.
We sat down with Wendy Yates the Creative Director and Founder of Abigail-Elise Design Studio (AE) and Well Fit Human Retreats to discuss our favorite room in the house, the kitchen, to get ideas and inspiration for your project.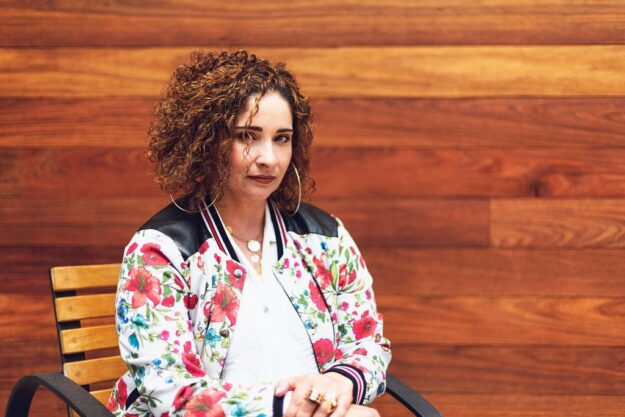 Yates has designed some beautiful mountain town homes and award-winning kitchens and shared a few tips with us.
"Currently, we have been incorporating floor to full height cabinetry on one perimeter of the kitchen layout with roll-out trays for all of the appliances; Although this eliminates a bit of counter space, it creates a great opportunity to hide all the necessary small appliances that can create clutter while still keeping them accessible."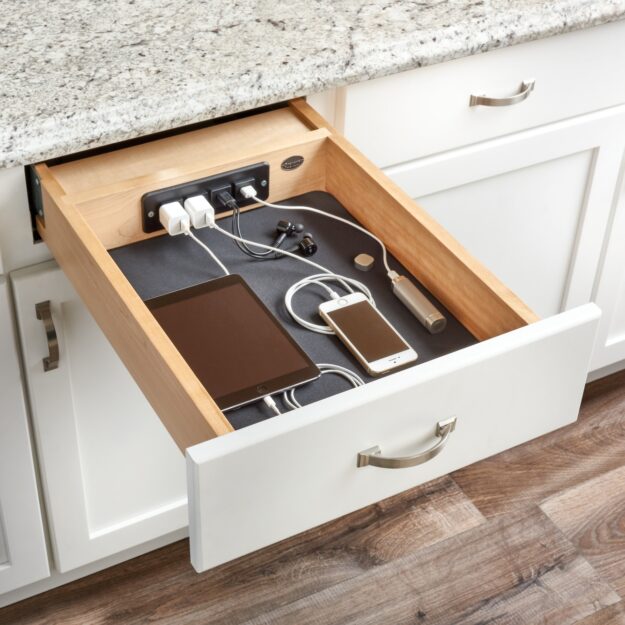 "Deep drawers rather than cabinets are a much better use of space and aesthetically more symmetrical. We love some of the new ways to stack dishes, pots, and pans in these drawers. If you have the room, we highly suggest a Butler's pantry for your dry, canned goods and root vegetables."
Wendy always goes for a Silestone (quartz) sink over stainless, soapstone, or other options – this material is super easy to clean and available in colors that coordinate with almost any surface.
"Hands-free faucets are a great addition with no impact to additional cost and today's models are sleek and easy to clean."
Another important feature to consider is a variety of lighting types, Yates and her team love to add lighting at the toe kick, as well as above in a soft LED version. This adds an ambiance to function and works with the room's decorative lighting.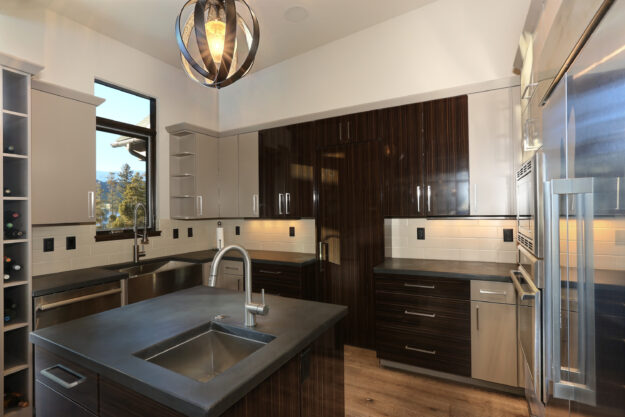 Yates is a firm believer that wellness is created with the efficient use of space, material, and functionality within one's environment. Since the kitchen is a highly-populated area of the home, focusing there can start the dialogue in incorporating the Abigail-Elise Design Studio motto "Lifestyle Design for Living Well."
Pinterest is a great source for mining ideas that match your inspirations. Having a designer assist with your project will assist you in reaping the rewards of a high functioning space long after your project is complete. With efficiency and mindful design, you'll be years into cooking your way into your friends' and families' hearts and stomachs.
by Pepper Hamilton, Mountain Town Magazine
Photos: Abigail-Elise Design Studio
Dwell in Colorado's mountain town communities and learn about mountain town living: https://mtntownmagazine.com/category/homes-and-realty-in-colorados-mountain-towns/
Mountain Town Magazine | We are Colorado's Mountain Town Magazine
Copyright 2020 MTN Town Magazine all rights reserved.