Enjoying Spring Flyfishing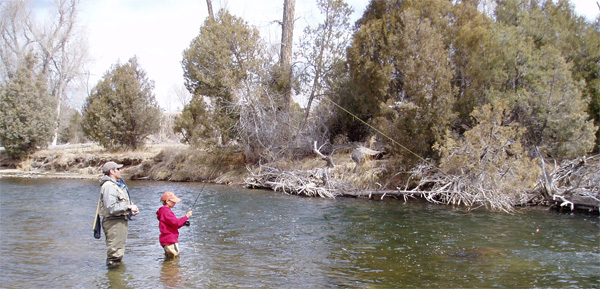 It sure has been nice to get out on the water and enjoy some warm Colorado sunshine in the last month.  It has really made for a nice late March and early April. We still are having storms moving through the Colorado high country, but there have been plenty of nice days to enjoy a day on the water.
March and Early April have seen tremendous fishing on the Blue River.  There have been so many nice fish being caught!  We had a good early Rainbow spawn and then Denver Water opened the Dam and this produced some great Mysis Shrimp action.
The Arkansas River, which is pictured above, has been having excellent Blue Wing Olive hatches, which has made the fishing quite exciting.  The Blue Wing Olive hatch, is in my opinion a much better fishing experience than the "Mother's Day" Caddis hatch.
Spinney and Antero Reservoirs are open and I have been hearing some great reports of awesome angling.  These are another couple of spring "must do's"!
The action has been good on many other rivers as of late with good reports coming in from the Roaring Fork, Colorado, Taylor, and South Platte to name a few.
So get your gear together and get out on the water. Check out our up to date fishing reports, come in pick up a few flies and get on the water or give a call for the hot patterns and fishing spots.
  Ezekiel Hersh –
Blue River Anglers