Cross Country Skiing in Telluride – Telluride.com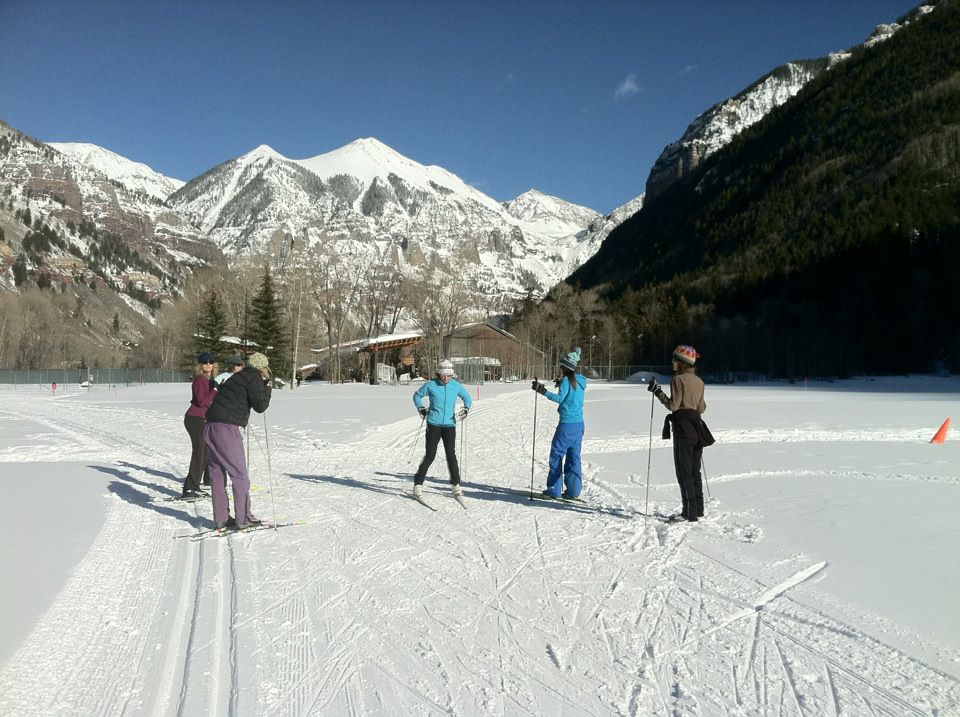 Telluride.com give us the skinny..Ski on the Telluride Nordic scene. A great workout and beautiful scenery is what you'll get!
Cross-country skiing in Telluride is a great way to experience the outdoors in our beautiful box canyon. Not only is it a great form of low-impact exercise, but it's also free! There are a great deal of maintained Nordic trails for skiing, snowshoeing, and winter hiking within town limits as well as some that are a short drive away. Check out the Telluride Nordic Association's website for great resources on trail systems in the area! If you need to rent cross-country or backcountry ski gear, check out Telluride.com's equipment rental specials through Telluride Sports.
Ajax Peak towers over the town of Telluride, as viewed from the Valley Floor Nordic Trails.
***
Last week I went out for a little tour on my telemark skis on the valley floor after work. We have enough sunlight to be out skiing until 5:45 PM or so, and it's so peaceful and beautiful to be outside around dusk. The valley floor trails wind along the burbling San Miguel River and through a gorgeous forest of Colorado Blue Spruce trees. I didn't see any elk this time, but this is one of their favorite places to hang out.
Above: the Valley Floor Nordic Trailhead
Above: 13,000 foot peaks in the sunlight over the Town of Telluride
Photo Credits:
Featured Image: Telluride Nordic Center
Hart Roberts, Telluride.com
MtnTownViews.com is MTN Town Magazine's daily journal blogging about Colorado's mountain towns and resorts. Like them on Facebook and Follow on Twitter. Click the cover to read the Winter 2012-13 Issue.
© 2013, MTN Town Magazine. All rights reserved. Republication, in part or entirety, requires permission.