Colorado Produce Delivered Farm Fresh to the Mountains by Passionate Entrepreneurs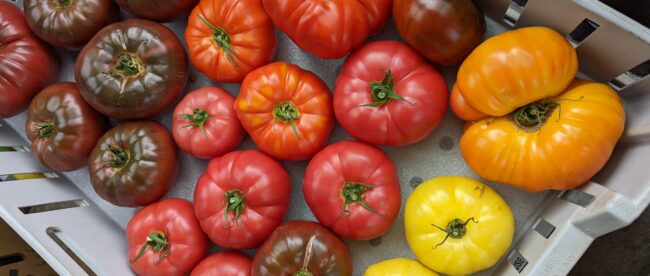 Colorado Produce Delivered Farm Fresh to the Mountains by Passionate Entrepreneurs Chris and Suzanne Brower
by Leigh Girvin
Feast on Colorado's abundant fresh produce thanks to Suzanne and Chris Brower of Uncle John's Farmstand. Savor sumptuous tomatoes, juicy peaches, fresh sweet corn, and crisp apples in season without making a trip to the Grand Valley. Twice a week in summer, Chris Brower makes the journey, over eight hours round trip, to bring us mountain-dwellers the best of Colorado tastes.
Uncle John's Farmstand started when Suzanne got pregnant. After years of working in restaurants and living the ski bum life, Chris and Suzanne hungered for good food and their own business. As a kid, Chris worked summers baling hay on his Uncle John's farm in Michigan, where making cider, sugaring maples, and raising produce was part of the family business. Years ago, Suzanne worked for Summit County's first farm stand, Emerald Acres, where she caught the farm-fresh food bug.
"The first couple years were a struggle," Chris said, remembering the original farmstand location mid-way between Frisco and Breckenridge. With the move to Frisco in 2006, business took off. Now the Farmstand's jam, relishes, produce, and jerkys can be found in Frisco, Silverthorne, and at the Sunday Farmer's Market at Main Street Station in Breckenridge.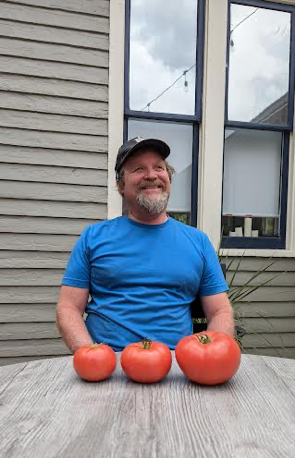 Local restaurants soon took notice of Chris and Suzanne's fresh from the fields produce offerings. Chef Michael Halpin of The Hearthstone Restaurant left Chris a note one day, asking if he could deliver heirloom tomatoes. Restaurant orders grew exponentially from there. Chef Matt Vawter of Rootstalk "is super supportive," Chris added. "He'll take any ingredient that's ready." Other local restaurants where you'll find Uncle John's produce include Modis, Aurum, Carboy, Twist and Vinny's in Frisco. The Breckenridge Brewery sometimes buys ingredients for their Lavender beer.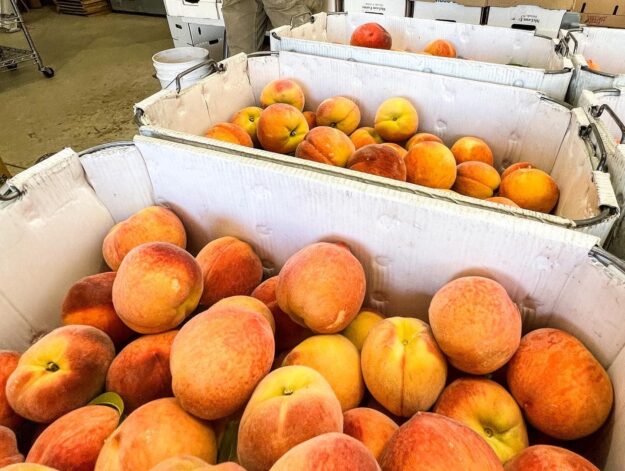 Uncle John's Farmstand is a family affair. Suzanne runs the stands. Chris handles the orders and transportation. Their children manage the Sunday market in Breckenridge, learning valuable life skills like how to run the register and deal with the public. "They embrace it," Chris proudly shares.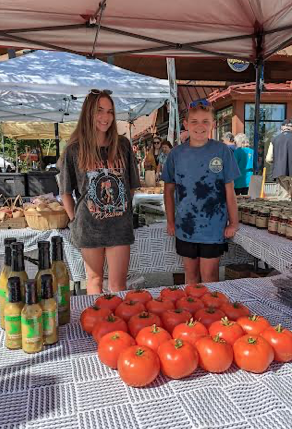 When Chris leaves his Summit County home at 4:00 am in the morning, pickers are just heading to work on farms around Grand Junction, Palisade and Hotchkiss. "I can't arrive too early," Chris explained because the produce is being harvested as he is driving to pick it up.  
"It's a tremendous amount of work to grow the food, take care of it, get it picked, packed and transported. Migrant laborers do the seasonal work; long hard hours away from family. There is a lot of sacrifice that goes into bringing fresh produce to market," Chris explained. "The growers I buy from believe in what they do. I have a lot of appreciation for the people who work hard so we can enjoy good food."
Visit Uncle John's Farmstand in Breckenridge at the summer Breckenridge Sunday Market at Main Street Station, 505 S. Main Street from mid-June to early-September. You can also find his other locations in Frisco and Silverthorne at 800 E Main Frisco, 460 Blue River Pkwy, Silverthorne: Mid June – end of Oct: everyday 10am – 5:30pm
Head to the family's website: www.unclejohnsfarm.com
As seen in the pages of Mountain Town: Breckenridge

Meet Our Story Sponsor
MTN Town Media Productions | Celebrating the Colorado mountain lifestyle
Copyright 2022 MTN Town Media Productions all rights reserved.