Colorado Mountain Town's Big Business Startup Scene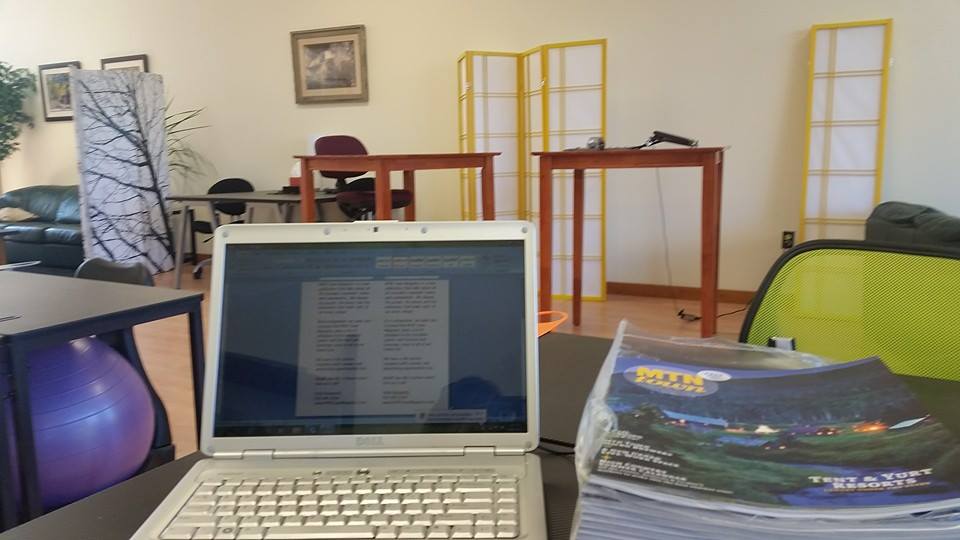 The forecast in the Colorado Rocky Mountains has been looking bright for skiers and snowboarders. No. We're not talking about El Nino (although we're excited that Mother Nature has been delivering the goods this season). We're talking about the outlook for startup businesses, entrepreneurship and remote working.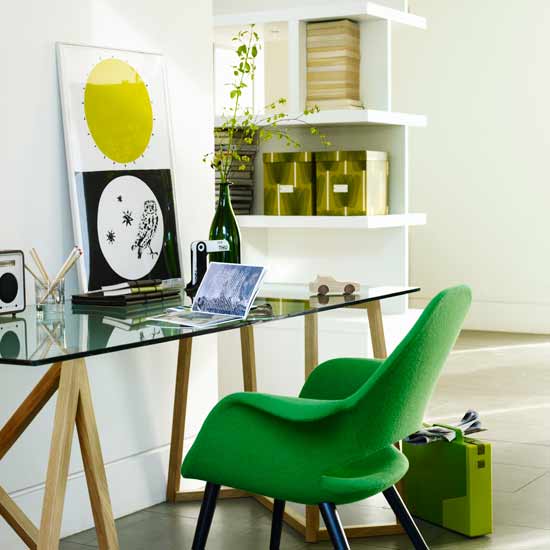 Remote Working is on the Rise
Colorado leads the nation for economic growth (Business Insider, 2014), entrepreneurship (Entrepreneur Magazine, 2013 and US Chamber of Commerce, 2014) and startup activity (Kaufmann Index, 2015). And before you assume that we're only talking about Denver and Boulder. Think again.
There's a flurry of startup activity, entrepreneurship and remote workers in mountain towns like Telluride, Durango, Breckenridge, Steamboat and Frisco. More and more entrepreneurs are looking into the most prioritized benefit for startups, researching different business laws, and making their dreams of creating their own business come true.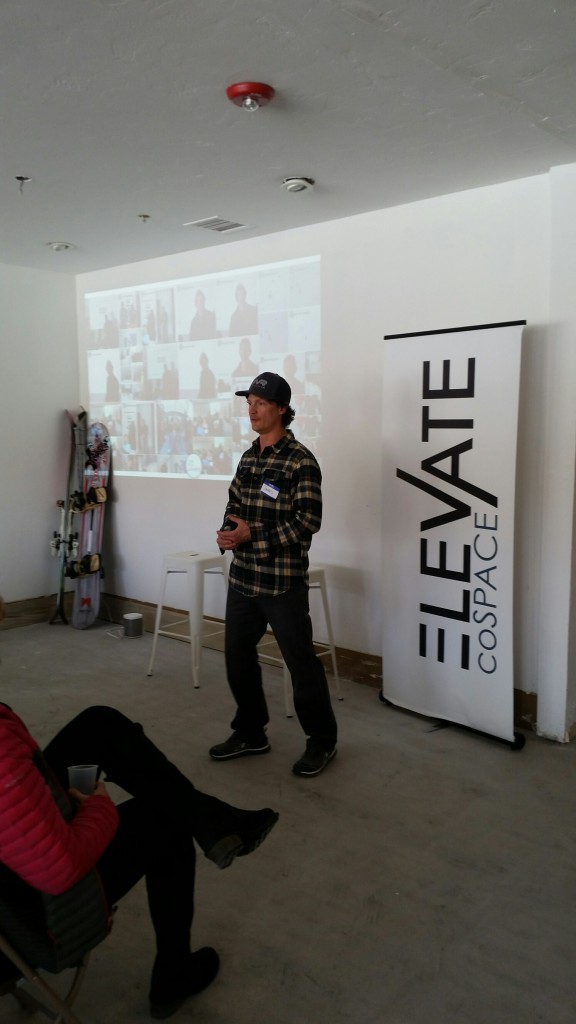 One of the Many Business Events Held at ElevateCoSpace
"Colorado's population is growing and business is also booming. There's a lot of momentum here," says Lindsey Stapay, director of the Northwest Small Business Development Center, an entity that supports small businesses, as well as startups with workshops, business coaching and events in a region that covers mountain towns like Steamboat, Breckenridge and Vail. "The business growth (with startups and entrepreneurs) is helping to diversify our economy and strengthen our mountain town communities."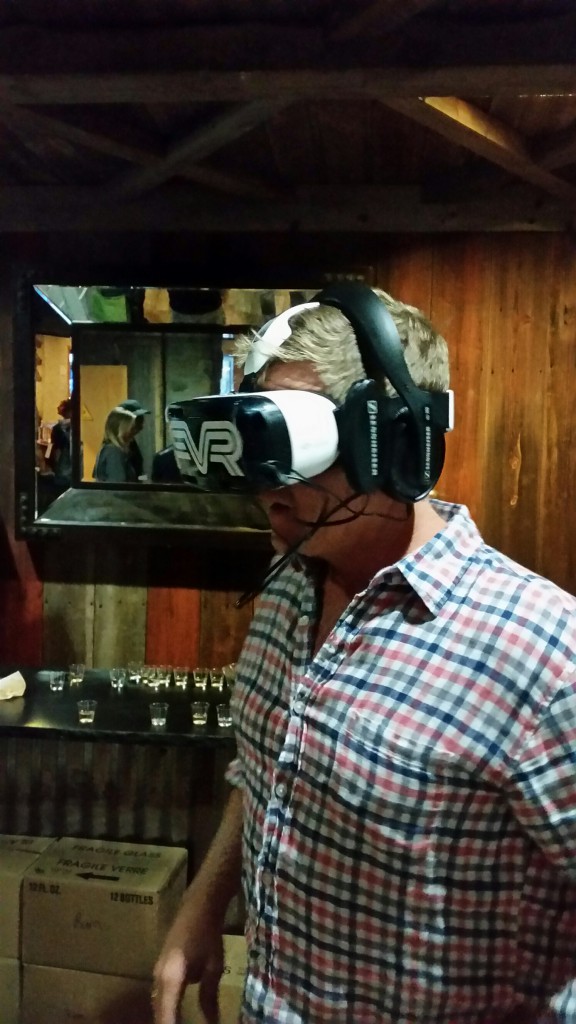 Fathom VR Introduces it's product to a fellow entrepreneur
Mountain towns have always attracted pioneers and risk takers from the gold miners to skiers and snowboarders and now these towns are attracting entrepreneurs and tech workers, and not just for their annual week-long ski trip. If you could work from anywhere, why wouldn't you choose a Colorado mountain town? Plus, with the digital world providing so many advantages such as Facebook ads for promotions and brand awareness, entrepreneurs do not even have to worry about reaching out to people and spreading the word about their new venture – it can all be done online!
Thirty-two-year-old Sarah Stillings is one of these tech transplants. She moved to Summit County near Keystone Resort this past year from the East Coast with her boyfriend, a car full of climbing gear, skis and a tech job for Pearson, a Boston-based company. She works remotely at one of the new coworking spaces in Frisco, Colorado.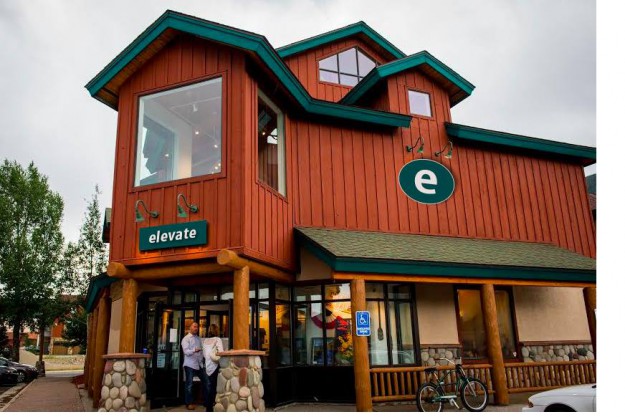 Elevate CoSpace in Frisco
"I was pleasantly surprised to find so many like-minded tech moguls … pun intended … in what, at first glance, seemed like a resort community," Stillings says. "What's even better is that (our community) has leaders who create environments for the tech and entrepreneurial community to come together, network and collaborate."
According to Jasper Welch, the founder of Durango Space, the first coworking space in the Colorado mountains, the advent of technology, more specifically Microsoft Teams (Read Article for more info), internet access, and flexible workspaces has allowed smaller mountain town communities in Colorado to compete in the global marketplace.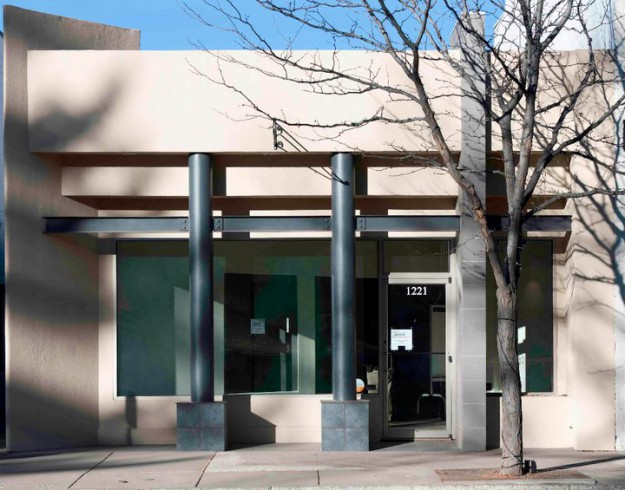 Durango Space
"Creating a community, such as a Durango, Frisco, Telluride or Boulder will attract talent, investment and creative ideas to Colorado. And this includes a mix of local talent that is here in Colorado and new talent that is relocating to our state," Welch adds.
Welch was a pioneer of mountain town coworking when he opened Durango Space five years ago. He had seen the advantages a business gets from a coworking space with production studios firsthand and wanted to provide this type of service for the area. Since then, dozens of coworking spaces have opened in mountain towns, like Frisco, Basalt, Avon, Eagle, Breckenridge and Steamboat, and many have joined together to form the Mountain Coworking Alliance.
Welch then helped to found SCAPE, the Southwest Colorado Accelerator Program for Entrepreneurs, in July 2013. Since
then, the accelerator program has helped to grow and launch 10 companies with another five slated for this year.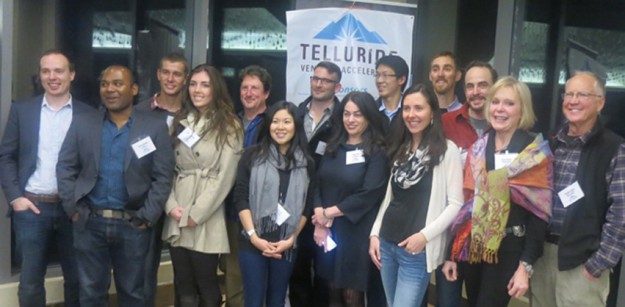 Telluride Venture Accelerator- Accelerator Program for Entrepreneurs
Just north of Durango, the Telluride Venture Accelerator is in the midst of its fourth class. Founded in 2012 with a focus on outdoor recreation, tourism and health and wellness, TVA's aim is to build and strengthen the Telluride region by creating jobs, nurturing ideas and amplifying the energy.
That's the same goal that the organizers of Startup Weekend have. "We want to help launch businesses and ideas," says Larry Sullivan, lead organizer for Summit County's Startup Weekend. Summit County is one of the mountain communities hosting events like Startup Weekend where entrepreneurs pitch an idea, form a team and work all weekend to launch a business. Sullivan noted that all 11 teams from the two separate Summit County Startup Weekend events in 2015 are still pursuing their business and
idea. "That's an unusually high rate of success and continuation," Sullivan adds. "That speaks volumes about the passion, tenacity and drive of our community."
It's this drive that prompted Doug Clayton to create 8150, a collaborative group of entrepreneurs and people who do "cool stuff" in the mountains. Based in Avon, Colo., the group is hosting its first Startup Weekend this spring and hosts weekly meetings. In Frisco, ELEVATE coSPACE also hosts weekly meetups, as well as a meetup group for Startups Who Ski & Ride and signature events like a Startup Ski Summit and Startup Bike Summit.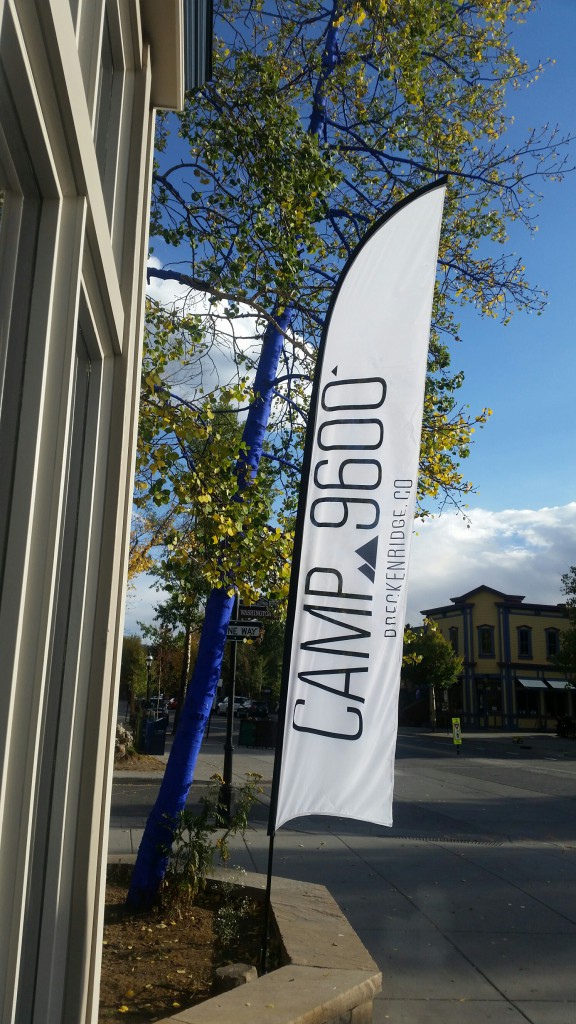 Camp 9600 in Breckenridge, a conference for small businesses in Colorado's mountain towns and beyond
With the rise in coworking spaces, meetups, accelerators, workshops, investor groups and other resources in mountain towns, the question isn't whether there's an increase in startup and entrepreneurship activity, it's: When will you join?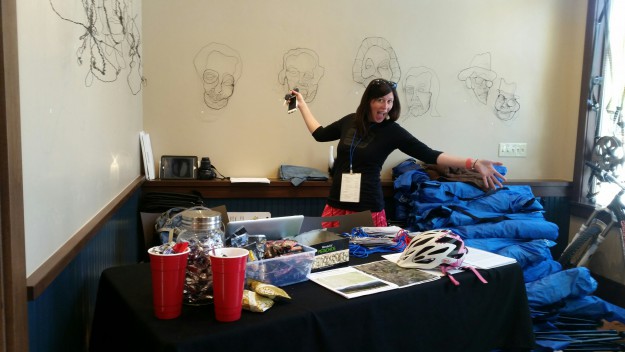 The author, Amy Kemp, prepping for Camp 9600
"The new American dream is creating something amazing and doing what you love to do and if you make something people will pay for and you are successful you look to cash in on your startup. People are realizing that you don't need to be in Silicon Valley. You don't even need to be in Boulder or Denver. The garage entrepreneur is back as well as Entrepreneurs working at Co- working spaces," says Clayton.
And it's happening on and off the slopes in Colorado mountain towns.
More information:
Mountain Coworking Alliance http://www.elevatecospace.com
~Written by Amy Kemp for MTN Town Magazine
~ MTN Town Magazine– We are Colorado's Mountain Town Magazine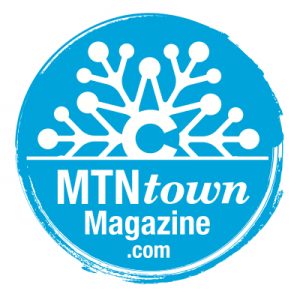 MTN Town Magazine Copyright 2016 MTN Town Magazine all rights reserved.