Colorado Mountain Town Events this Week: July 27 – August 2, 2016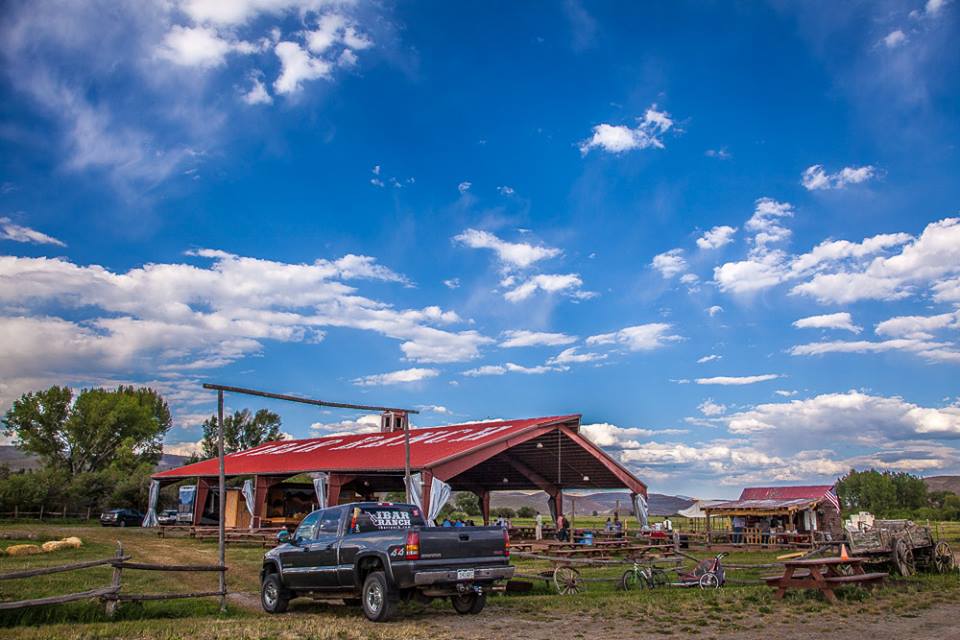 There are So Many Great Colorado Mountain Town Events… We decided to list them all!
July 27, 2016
LateNite @ the District: Groundhog Day,
Breckenridge Arts District
8:00 pm – 11:00 pm
Catch this great movie under the stars in Breck!
http://www.breckcreate.org
July 27, 2016
Music Experience Concert Series & Free Outdoor Yoga, Beaver Creek
Experience American Roots Music with a Rocky Mountain backdrop! Each week the Beaver Creek Music Experience celebrates unique sounds of jazz, folk, rock, country, blues and more in beautiful Creekside Park. Join us Wednesday nights at 6:00PM – live music is free for all guests.
Before the show, channel your inner yogi while taking in the spectacular vistas of Beaver Creek! These weekly classes are free and open to the public. Mats will be provided based on availability. Instructors will lead these hour long classes in a beautiful outdoor setting. http://www.beavercreek.com/events-and-activities/music-experience.aspx#/Schedule
July 27, 2016
Powerade Pinnacle Mountain Bike Race Series, Mt. Crested Butte
Presented by Griggs Orthopedics, this series encourages competitors to gO Ride every Wednesday with a FREE regional recreational racing series at Evolution Bike Park. Created in 1998 by Crested Butte Mountain Resort (CBMR), the popular race series is geared for fun and competition, from beginner to expert riders.  The races consist of varying lengths and difficulty to challenge riders of all abilities on Evolution Bike Park's network of trails and quality single-track. The races take place on Wednesday evenings at 5:45 PM and riders can chose to compete in either Cross Country or Downhill disciplines.  Registration is from 4:30-5:15 PM at Butte 66. Again this year, the series will be offering the Youth Pump Track for kids under the age of 6 at 5:15pm. The Youth Pump Track is designed to give children the opportunity to compete like their parents in a positive and fun environment.  The race dates for this season are June 29, July 6, 13, 20, and 27.  Competitors enjoy FREE food, Bud Light and raffle prizes after every race.  Downhill competitors also receive a complimentary twilight ticket for the race. For more information visit www.ridecb.com/pinnacle.
July 27, 2016
Live From Mt. CB Concert Series, Mt. Crested Butte
Featuring Magic Giant Polyrythmics The Black Lillies (Bluegrass/Americana) Presented by the Mt. Crested Butte Town Center Community Association, the Live from Mt. CB music series returns for the summer of 2016 with an exciting lineup of amazing musicians.  Join the fun every Wednesday between June 29th and August 17th for an evening of free music at the base of Mt. Crested Butte. All shows will take place at the Red Lady Stage in Mt. Crested Butte from 5:30 p.m. to 7:30 p.m.
http://www.skicb.com/content/live-mt-cb-summer-concert-series
July 27, 2016
Vail Jazz Club Series, Vail
Wednesdays, 9 pm (doors open 7:30 pm). Take your favorite NYC jazz club, add the rustic Rocky Mountain charm of Cucina at the Lodge at Vail, and you've got the Vail Jazz Club Series (formerly Jazz After). With a larger venue and more dates in 2015, this incredibly popular late night series combines unmatched intimacy, spectacular dining and stunning entertainment. http://www.vailjazz.org/performances/vail-jazz-festival/
July 28, 2016
Wynonna & the Big Noise, Gunnison – I Bar Ranch
Gates-5:00pm All lawn seating is general admission. Please bring your own lawn chair. These seats are under the beautiful Colorado Sky!
http://ibarranch.com/i-bar-ranch-calendar-of-events/
July 28 – 31, 2016
Enduro World Series, Aspen/Snowmass
Aspen Snowmass will host the only U.S. stop of the Enduro World Series in 2016. The two-day event will blend high altitude riding adventures mixed with some of the biggest descents and best riding in the area. Expect a heavy pro field, the largest cash payout of any 2016 BME event and new trails that have never been raced on. For more information please visit http://www.gosnowmass.com/events/
July 28, 2016
Free Music Series, Aspen/Snowmass
Featuring Chali 2na. For more information please visit http://www.gosnowmass.com/events/
July 28, 2016
Beaver Creek Rodeo, Traer Creek
Dust off your cowboy boots and tack on some spurs for the 15th Annual Beaver Creek Rodeo Series presented by the Westin Riverfront Resort & Spa.  The Beaver Creek Rodeo features the full line up of classic rodeo events – Bareback & Saddle Bronc Riding, Team Roping, Barrel Racing and of course, Bull Riding! Get in on the rodeo action by signing up for the Calf Scramble, Mutton Bustin' or Burro Racing. Bring the whole family for pony rides, face painting, mechanical bull rides, and a wide range of food options offered by local high country restaurants beginning when gates open at 5 p.m. Yee Haw! http://www.beavercreek.com/events-and-activities/events-calendar/event-list
July 28, 2016
Wild West Rodeo Series, Carbondale
Saddle up, and join us every Thursday throughout the summer, rain or shine, for the rodeo at the Gus Darien Riding Arena. Gates open at 5:30pm, Slack kicks off at 6:30pm, and the Grand Entry starts at 7:30pm. Rodeo events include: bull riding, steer riding, team roping, barrel racing and more.
http://www.carbondale.com
July 28 – 31, 2016
Crested Butte Wine & Food Festival, Crested Butte
The Crested Butte Wine & Food Festival takes place July 28-31, 2016, bringing a fine wine experience to our charming mountain town. Striving to create a wine and culinary festival that complements the array of amazing offerings in Towns of Crested Butte and Mt Crested Butte, this festival is the perfect excuse to visit this scenic and captivating area. http://crestedbuttearts.org/22228
July 28, 2016
Concert in the Park Series, Frisco
Free concert at the Historic Park Gazebo with Horseshoes & Hand Grenades. Refreshment sales benefit Advocates for Victims of Assault.
www.TownofFrisco.com
July 28, 2016
Vail Jazz @ Vail Square, Vail
Thursdays, 6-8 pm. Hosted at the epicenter of Lionshead Village's bustling summer scene, Jazz @ Vail Square brings a high-energy lineup of jazz heavyweights to Vail's new hotspot for culture and entertainment. With a cold beverage and unbeatable views, this series has quickly become the Thursday night event of Vail's summer music scene! http://www.vail.com/summer/events/hot-summer-nights.aspx
July 28- 31, 2016
Colorado Freeride Festival, Winter Park
Whether you're obsessed with mountain biking, just falling in love with riding a bike, or want to witness those who love to be obsessed with riding their bike – you're invited to the largest freeride festival in the United States at the nation's premier bike park. Between laps at Trestle Bike Park or after checking out the massive expo area, you'll experience the world's best mountain bike athletes and those just beginning their path to being the best. With free family activities such as the Family Bike Fest in the Village at Winter Park, product demos, meet and greets with the athletes, and more in the Festivillage, this is an event you don't want to miss. https://www.winterparkresort.com/things-to-do/events
July 28, 2016
Odell Brewing Company Summer Concert Series, Winter Park
Kicking off weekend music events in Winter Park on Thursdays from 6–8 pm, High-Note Thursdays presented by Real Estate of Winter Park brings a mix of musical styles to Hideaway Park. http://www.playwinterpark.com/event/highnote-thursday/
July 28, 2016
Friday Night Concerts, Dillon
The Long Run, "Colorado's Tribute to The Eagles" was born from 5 of some of the busiest musicians on Colorado's Front Range. Laden with 4 and 5 part harmonies, They reproduce the Eagles' hits with an organic 70's sound, accurate lead guitarists, multi-instrumentalists, and a lead-singing drummer.
http://www.townofdillon.com/events
July 29 – 30, 2016
15th Annual Breckenridge Main Street Festival
Breckenridge
This established show will feature over 100 artists from around the country. Artists will present ceramics, mixed media, fiber, jewelry, painting, wood, glass, sculpture and much more! You won't want to miss this fabulous summer weekend of art and mountainambience. 10 am – 6 pm daily Sunday until 5pm
N. Main St at Wellington . Free to the public.
http://www.mountainartfestivals.com
July 29 – 30, 2016
Outlaws & Legends Music Festival, Avon
A new edition to Avon's festival calendar; Outlaws & Legends in Abilene, Texas is a "Top 5 Festival" and "Top 12 Texas Music Festival to Get Excited About" and coming to Avon on July 29 through 30, 2016. Singer-songwriters Mark Powell and Dean Dillon (BMI Icon/Grammy Nominee) will be performing and hosting a star-studded list of Country and Americana artists including; Robert Earl Keen, Ryan Bunkmate, Deana Carter, Cooder Graw, Trent Willmon, and so many other amazing artist over the Festival weekend. http://www.avon.org/index.aspx?nid=481
July 29 – 31, 2016
Carbondale Mountain Fair, Carbondale
The Carbondale Mountain Fair began in 1972 with 20 booths showcasing local artists and artisans. Today, the Mountain Fair draws over 145 vendors poised to bring their unique and diverse homemade wares to town each summer. In addition to vendors, Mountain Fair features non-stop entertainment–both in live music and various forms of performing arts; a family-area called The Oasis which provides interactive, creative experiences for children; great food; friendly competitions that run the gamut from pie baking to wood splitting, and an amazing spirit. http://www.carbondalearts.com/mountain-fair/
July 29 – 30, 2016
Copper Crush, Copper Mountain
Come on out and ride the Copper Crush, the Series Finale of the Rocky Mountain Endurance Series. The exciting 10-mile circuit is 90% alpine single-track taking you from Center Village to the mountaintop at Solitude Station. Hold on as you rip down through a roller coaster of forested pine and spruce and end up back in Center Village for an array of post-ride festivities. For more info, please visit http://www.warriorscycling.com/
July 29 – 31, 2016
Historic Georgetown Golden Jubilee Weekend, Georgetown
In honor of the Georgetown-Silver Plume National Historic Landmark District (NHLD) fifty-year anniversary, Historic Georgetown will host a Golden Jubilee Weekend with events scheduled throughout town from Friday through Sunday. The Victorian House Tour will take place on Saturday, July 30, 2016 from 9am to 5pm. Other activities taking place throughout the weekend include music in the park, activities in the recently restored 1874 schoolhouse/Georgetown Heritage Center, the historic Georgetown Loop Railroad runs throughout the weekend, a picnic lunch on the lawn of the Hamill House Museum on Saturday and more events. http://clearcreekcounty.org/event-calendar-clear-creek-county/historic-georgetowns-golden-jubilee-weekend/
July 29 – 31, 2016
Grand River Classic Car Show, Glenwood Springs
This two-day festival features hot wheels of every sort and this year it will even include motorcycles and snowmobiles. Events kick off Friday night at 6 p.m. with a barbeque and street dance at Vicco's Charcoalburger, a vintage-inspired drive-in diner located in West Glenwood Springs. On Saturday, head over to Glenwood Springs High School where the day starts with a breakfast at 8 a.m., followed by the official car show at 9 a.m. Stop by to admire the fine lines of these lovingly restored roadsters and chat up the owners about their "babies". http://www.visitglenwood.com/2016/05/Glenwood_Springs_car_shows
July 29, 2016
Chilled by the River, Grand Junction
Chilled by the River is a laid back, outdoor gathering offering beautiful scenery along Grand Junction's riverfront. The event will feature music, various beers and summery adult beverages, and food truck access. Ticket sales will benefit United Way of Mesa County, a local nonprofit. http://www.visitgrandjunction.com/events/festivals-fairs
July 29 – 31  2016
Kick It 3v3 National Soccer Championship, Vail
The highest 3v3 tournament in the country!  All games are played at an elevation of 8,000 feet or above. Nestled in Colorado's Vail Valley, Ford Park and Vail Athletic Fields host the Kick It 3v3 World Championships.  From great dinning and recreation to beautiful rocky mountain views this event brings in over 300 teams to compete.  For over 15 years Kick It and the Town of Vail have teamed up to bring you one of the best soccer tournaments on the planet. https://www.3v3soccer.com/
July 29, 2016
Saturday Night Concerts, Dillon
FREDDY JONES BAND IS BEST KNOWN FOR THEIR STEADY SUCCESS AT RADIO WITH NUMBER ONE HITS LIKE "IN A DAYDREAM" AND "TAKE THE TIME" FROM THE CAPRICORN RECORDS ERA, AND THEIR RELENTLESS TOUR SCHEDULE AND LEGENDARY LIVE PERFORMANCES. WITH A NEW LABEL, NEW RECORD, AND TWO NEW SINGLES ON THE CHARTS FJB HAS MADE ITS WAY BACK INTO THE FOREFRONT OF THE NATIONAL MUSIC SCENE ONCE AGAIN.
http://www.townofdillon.com/events
July 30 – August 6
50th Annual All-4-Fun Jeep Week, Empire
Mile Hi Jeep Club presents the 50th Annual All-4-Fun Jeep Week July 30th – August 6th, 2016 in Empire, Colorado. The tiny, but historic town of Empire lies at the foot of Berthoud Pass, just off I-70 on US Highway 40 in Clear Creek County. It's just minutes from Blackhawk, Central City, Georgetown and Idaho Springs, and less than an hour from Denver. Empire is also home of the "Original" Hard Rock Cafe. Established in 1934, serving great breakfast, lunch and dinner! http://clearcreekcounty.org/event-calendar-clear-creek-county/50th-annual-all-4-fun-jeep-week/
July 30, 2016
Colorado Burger Summit, Copper Mountain
Restaurants compete for the title of Colorado's Best Burger and you get to be the judge! The winner receives the Golden Ticket that will send them to compete in the nationally televised World Food Championships for the World's Best Burger. Come feast on burgers and grab a beer while enjoying free live music from the Margarita Brothers. CopperColorado.com
July 30, 2016
Colorado Burger Summit, Copper Mountain
Restaurants compete for the title of Colorado's Best Burger and you get to be the judge! The winner receives the Golden Ticket that will send them to compete in the nationally televised World Food Championships for the World's Best Burger. Come feast on burgers and grab a beer while enjoying free live music from the Margarita Brothers. CopperColorado.com
July 30 – 31, 2016
River Run Village Art Festival, Keystone
Over 80 artists from throughout the country convene on the beautiful River Run Village at Keystone. Come ready to shop until your heart's content and come home with that one of a kind piece of art to always remind you of Keystone and your time in the mountains. The art festival is a juried event so artists will be showcasing their finest works. Join us for a mountain weekend with an artsy twist and enjoy all that Keystone summer has to offer.
For additional information visit www.artfestival.com .
July 30, 2016
The Wild Flower Special Train, Leadville
See the alpine flowers at their peak, splashing the mountain world with vibrant color!
Join our experienced tour guides for a 20 minute hike through pine forests, aspen groves and open meadows. View a multitude of varieties of wildflowers at the water tower. Some flowers sighted include Indian Paintbrush, Lupine and wild strawberries. You may find anything from our "local" deer to a mushroom in a wet marsh. Remember hiking shoes, a water bottle and camera. The train ride will depart at 10:00 am and arrive back at the depot at 1:00 pm. This hike is for people of all capabilities and interests please call for more information (1-866-386-3936). www.leadville-train.com/special-tours
July 30 – August 1, 2016
2016 Cowboy Fast Draw National Championship, Pagosa
Pagosa Springs will host the 2016 National Championship in the Cowboy Fast Draw Competition in Town Park in downtown Pagosa Springs. The San Juan Shootists and Cowboy Fast Draw are about "safety first, fun second and competition third." It's about handshakes, camaraderie, a man's word, morality and friendship, fair play and honest competition. Our motto is "The Cowboy Way in action and deed". It requires no further explanation. http://www.visitpagosasprings.com/node/98/Festivals?page=1
July 30, 2016
Gears & Beers, Powderhorn
Bringing beers, biking, and camping together for a great experience at Powderhorn!. http://www.powderhorn.com/special-events-list
July 30, 2016
Purg Jam, Purgatory
It's a full day of great music with five great bands — details on the lineup coming soon!  With a wide variety of music, there's something for everyone. Only $15 for five bands, seven hours of great music, and a great summer day on the mountain! https://www.purgatoryresort.com/
July 30, 2016
Summer Concert Series, Silverthorne
The Sunset at the Summit Concert series is a free concert series produced annually by the LDTC taking place on 4 consecutive Saturday evenings during the summer. Concerts will feature opening acts and entertainment, as well as roaming entertainers and performers. Hot Lunch: Award-winning, Denver-based R&B band Hot Lunch is not to be missed. Their soulful, instrumental sound, complexharmonies and high-energy choreography create electricity that is both visually and musically pleasing. Rainbow Park, 7:00 p.m.
http://www.silverthorne.org/index.aspx?page=17&returnURL=%2findex.aspx
July 31, 2016
Play Outside the Box – Capture the Flag, Copper Mountain
On July 31, the best Capture the Flag game ever will take over Copper's Center Village and Burning Stones Plaza. Flags will be hidden around Copper's village areas for teams to discover before their opponents. Prizes including cash will be rewarded to winning teams. Registration proceeds benefit Camp Powder Gap.  CopperColorado.com
July 31, 2016
Women, Wheels & Wine, Devil's Thumb Ranch, Tabernash
Back by popular demand, the 9th Annual Women, Wheels & Wine brings together all levels of mountain bike enthusiasts who want to learn and/or grow their skills and knowledge base.  Led by members of Yeti Beti Team in Boulder, the day-long event includes professional instruction, a catered lunch at Devil's Thumb Ranch Resort & Spa and tips on bike fit (presented by Lester Pardoe, coaching specialist at the Boulder Center for Sports Medicine and three-time Olympic qualifier in speed skating), training and maintenance, along with a good dose of fun and female camaraderie! Demo bikes may also be available; inquire at time of reservation. Also includes Yoga for Athletes class, use of steam, sauna, pool and hot tub andraffle for bike gear before ending with a wine and cheese reception. All ability levels welcome! Reservations required and can be made by calling 970-726-8231.
http://www.devilsthumbranch.com/
July 31, 2016
Vail Jazz @ The Market, Vail,
Sundays, noon-3 pm. Vail Jazz presents ten FREE outdoor concerts featuring local and regionally-based jazz talent at the Vail Farmers' Market and Art Show. The jazz concerts are a natural complement to the fabulous shopping and wonderful food for which the casual outdoor market is known. http://www.vailjazz.org/performances/vail-jazz-festival/
July 31, 2016
Vail Jazz @ Sweet Basil, Vail
Sundays, 9 pm. Vail Jazz is excited to announce a new partnership with Sweet Basil for the Vail Jazz @ Sweet Basil Series! Each week, local jazz legend Tony Gulizia will be joined by a stellar roster of visiting jazz luminaries. Come for dinner, hang out at the buzzing bar, and enjoy the cool summer sounds of this new series in the heart of Vail Village. http://www.vailjazz.org/performances/vail-jazz-festival/
August 1 – 2, 2016
Vince Gill & Amy Grant Gala and Golf Classic, Aspen/Snowmass
The Vince Gill & Amy Grant Gala and Golf Classic has been an overwhelming success for Challenge Aspen as the cornerstone of our annual fundraising efforts. The event is hosted by Grammy Award winners Vince Gill and Amy Grant, friends of Vince and Amy, disabled athletes and wounded veterans. Featuring two days of musical and golf excellence, the Classic provides an unforgettable experience. Proceeds benefit Challenge Aspen, providing year-round recreational, educational and cultural experiences for anyone with a cognitive or physical disability. Visit www.challengeaspen.org for details!
August 1, 2016
Alpenglow Outdoor Concert Series, Crested Butte
The FREE Alpenglow concert series is hosted by the Center for the Arts on Monday evenings in the summer.  Enjoy a variety of music outside in the Town Park adjacent to the Center for the Arts. Bring your picnic fixings, camp chairs or blankets and relax in the afternoon summer sun with great music and your friends and family! Parking is limited, biking or walking is encouraged. This is an awesome way to cap off your Monday, we'll see you there! http://www.skicb.com/events
August 2, 2016
Movies Under the Stars, Beaver Creek
As the sun sets across the valley, lay out your blankets and settle in for a free, fun, family-friendly film (rated G or PG). All movies are complimentary and begin at dusk (approximately 8:15 p.m.) in Centennial Park, near the base of the Buckaroo Express Gondola. Concessions will be available for purchase. Bring your own blankets and lawn chairs. Please leave alcohol and pets at home. http://www.beavercreek.com/events-and-activities/movies-under-the-stars.aspx
August 2, 2016
Kidtopia Kid's Discovery Days, Keystone
Explore the fun at the Kids' Discovery Days every Tuesday between June 23rd and August 11th.  The entertainer changes every Tuesday so make sure to come to every one! Plus it's fun and it's free. Everything starts at 11:00am.  Show (11:00-11:45am), bounce house, spin art, midway games, and 2 face painters are all FREE from 11am – 1:00pm. Face painter lines closes early to end by 1:00pm. http://www.keystonefestivals.com/events/list/
August 2, 2016
Osprey Day, Silverthorne
A free family event to celebrate and learn about our local Osprey and other resident and migratory birds. Join us at North Pond Park for a short walk along the Blue River Trail. Back at the Park participants will enjoy ice cream and a live educational birding presentation. North Pond Park, 6:00 p.m. – 8:00 p.m.
http://www.silverthorne.org/index.aspx?page=17&returnURL=%2findex.aspx