Campers to Travel in Style – Retro Trailer Design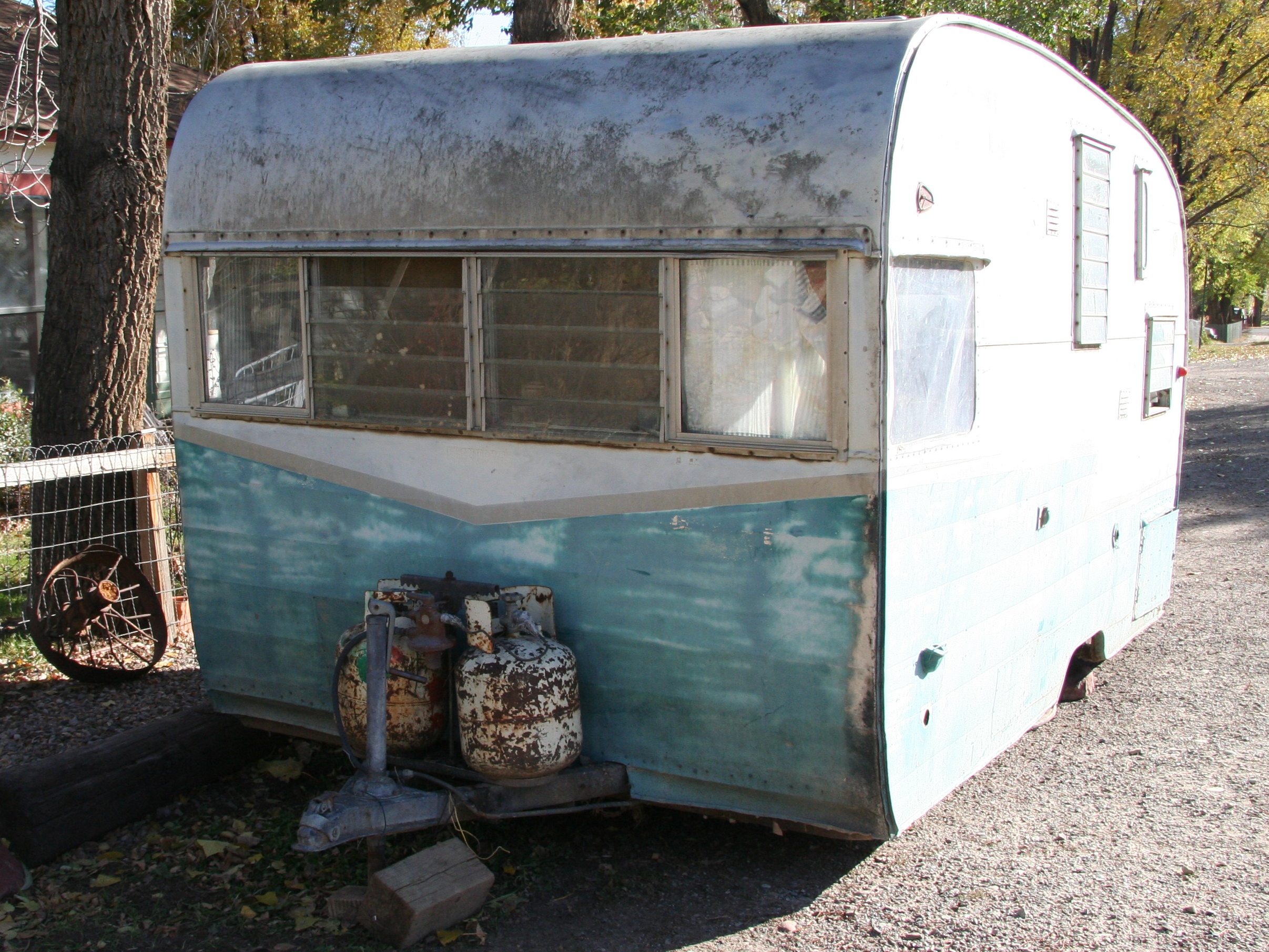 It's spring, a time when Colorado mountain town folk begin to think about where they stashed their camping gear and items for the upcoming season of travel and outdoor fun. For some of us we love to camp way out in our tents, for others we love having the convenience and shelter of a camper. This couple who live in Glenwood Springs love to travel and camp. The company they built  – Retro Trailer Design, has been based on a passion for restoration and an inspiration from seeing others who had converted old, beat up trailers into refurbished fun travel abodes.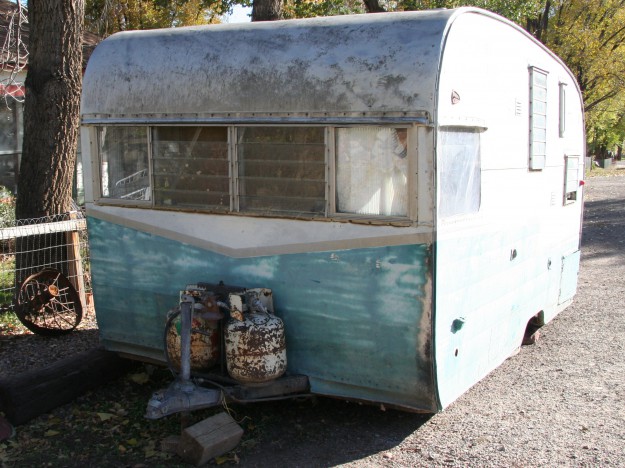 Meet Vicky and Richard Nash. Richard is a Home Builder by trade and loves to restore old cars.  Vicky is a vivacious woman who was inspired by a group of women who had been restoring their old trailers with unique materials, finishes, murals and accessories. Eleven years ago Vicky and Richard married and two years into their wedded bliss Vicky decided to move forward with her dream and purchased a dilapidated 1962 Travel Trailer. Through Richards extensive knowledge of building they stripped the camper down to its studs and rebuilt paying attention to every detail that had made the original release of the camper so spectacular. Vicky color coordinated the interior and exterior and when they were done they had a prize winning travel trailer that caught the attention of everyone who saw it.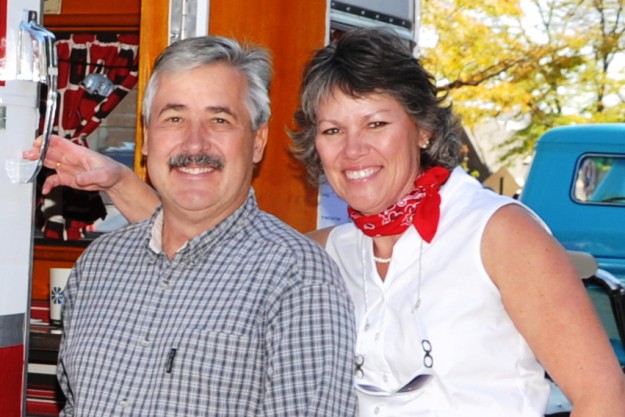 Richard is a classic car collector and restoration is his hobby. He thought a restored car of the same era would be the perfect complement to the newly restored camper. He found a 1961 Ford Galaxie Sunliner convertible restored, painted it to match the trailer and voila – they are the hit of the highway and every camp ground they sojourn to.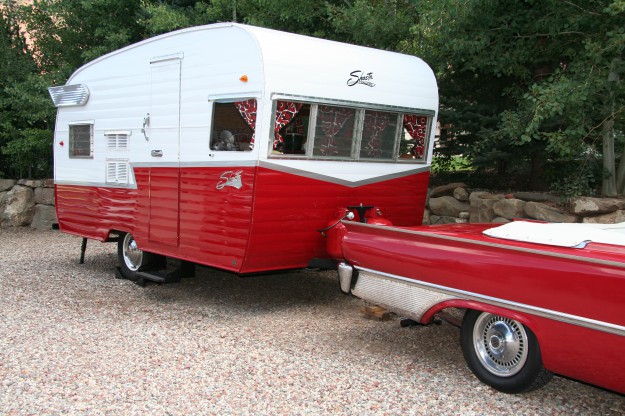 The camper and car have won a bevy of awards since that time and with that has come attention and many who would like to have their own restored camper. A business was built and they are now assisting others with their dream to have a cool restyled camper and for some a car to match.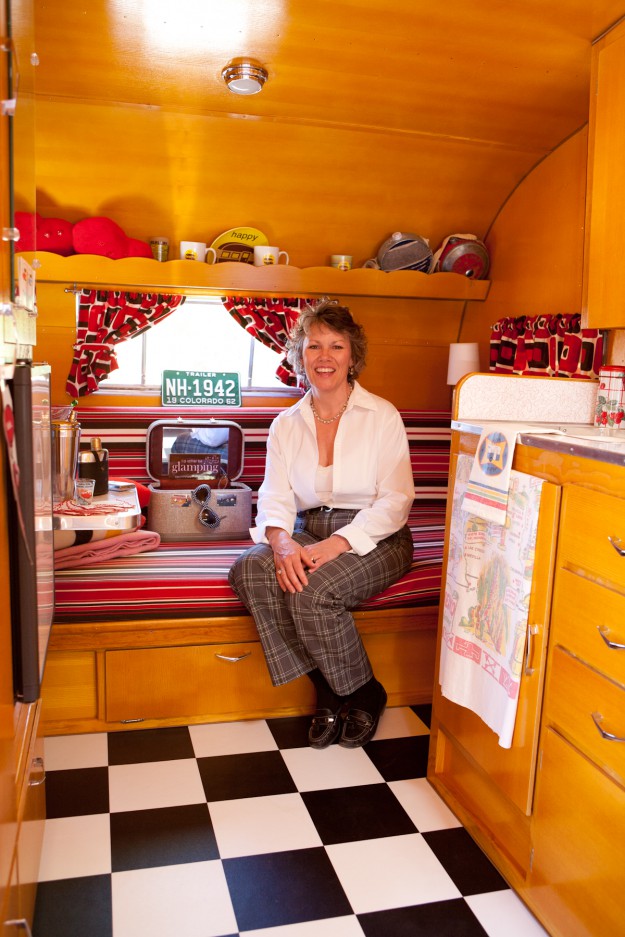 Retro Trailer Designs is now in business, they even have their own travel trailer office complete with computer table, drafting desk and filing cabinets. If you are considering the idea of refurbishing an old classic contact this couple of passionate campers to help you.
Check out all of the trailers they have restored in this gallery of photos: CLICK HERE
View MTN Town Magazine's original article and images: CLICK HERE
RetroTrailer Design – http://www.retrotrailerdesign.com
~MTN Town Magazine