Breckenridge Thanksgiving – GoBreck.com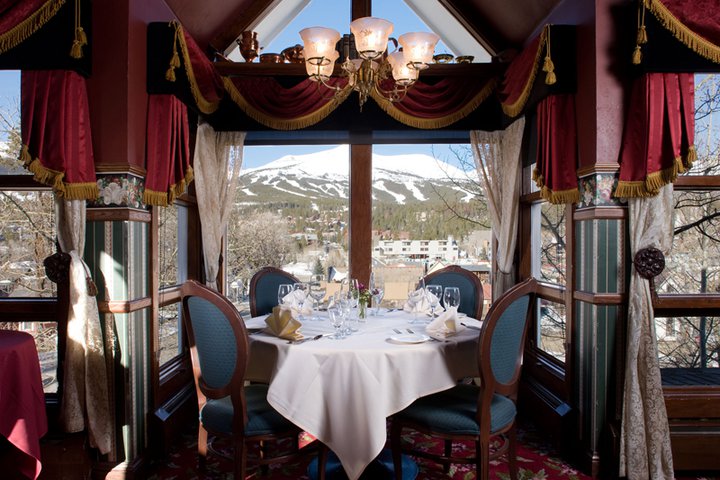 The holidays, they are here! GoBreck.com and the Breckenridge Resort Chamber have a few suggestions for Thanksgiving in their town. They ask, "Why slave away in your kitchen this Thanksgiving when you can enjoy a wonderful home-cooked style meal at restaurants around Breckenridge?" Grab the kids and head to some of their favorite spots to have a great Thanksgiving dinner.
Modis, located near the heart of Breckenridge at 113 S. Main St., features its original menu, as well as a Thanksgiving Day plate special, all starting at 5 p.m. Reservations are required.
Sevens, located in the Grand Lodge on Peak 7, features a gourmet Thanksgiving dinner, available for $35, from 5-9 p.m. Menu items include a Butternut Squash Bisque, a Roasted Brined Turkey, Oven Baked Striped Bass and Pumpkin Crème Brulee.
For an all-you-can-eat Thanksgiving, check out Spencer's Restaurant, located in theBeaver Run Resort. Spencer's features a Grand Buffet dinner. This buffet is…
click here to keep reading about Breckenridge Thanksgiving suggestions!
~Jessie Unruh, GoBreck.com
Photo Credits: Hearthstone Restaurant, Modis: Carl Scofield
MtnTownViews.com is MTN Town Magazine's daily journal blogging about Colorado's mountain towns. Like them on Facebook and Follow on Twitter.
© 2012, MTN Town Magazine. All rights reserved. Republication, in part or entirety, requires permission.