Friends of CAIC Benefit Bash Raise $82,318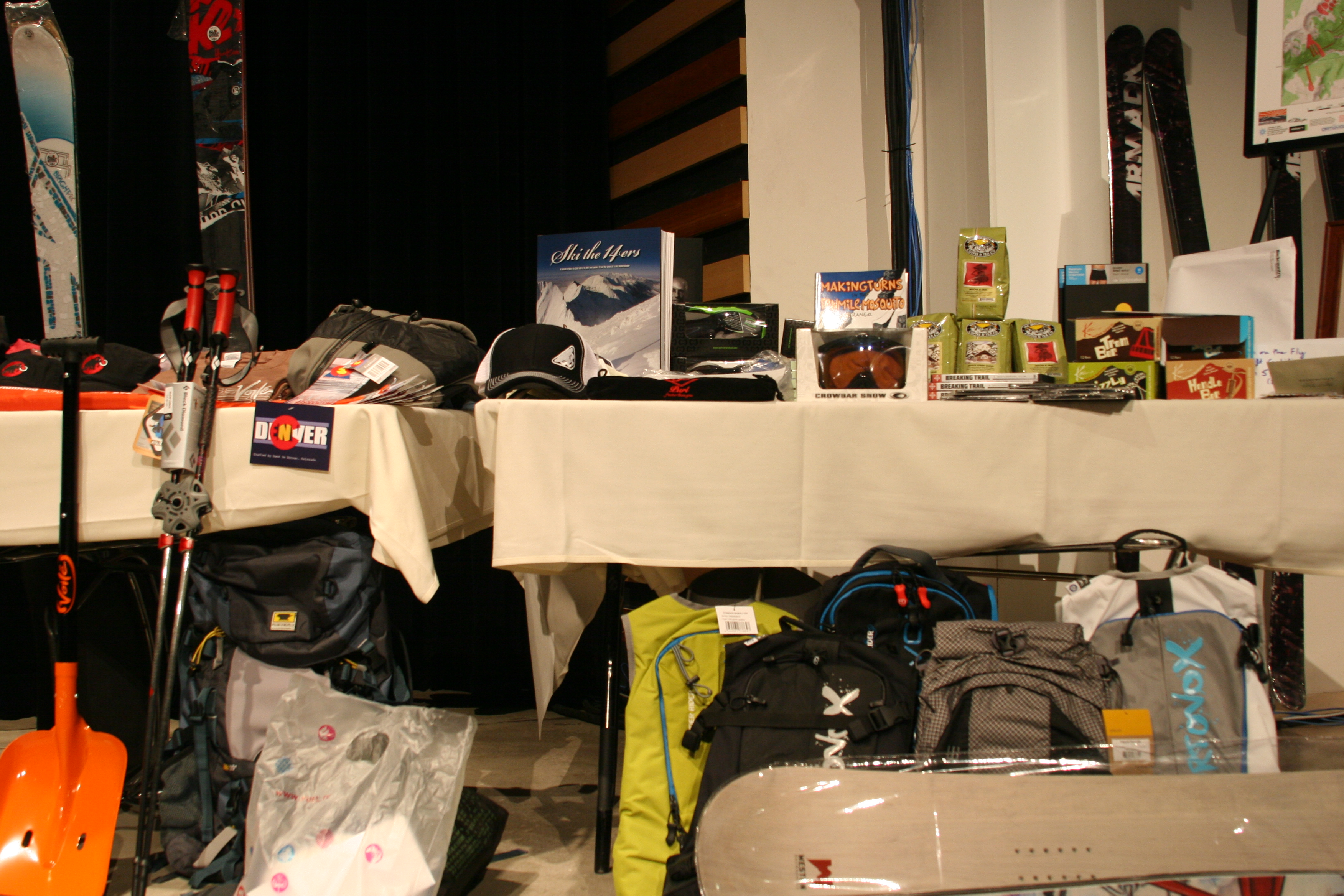 I just got word from Aaron Carlson that the Friends of CAIC final fundraising numbers for the Benefit Bash is $82,318 – Another record breaking year! Aaron Carlson and Joe Vandal are ecstatic. Aaron explains, "it has been an interesting year for us. Joe and I had always said we would do 5 Benefit Bashes. This one was number 5 and there was a lot of conversation about what to do for #6. We were really hoping someone would pick up and want to get more involved. That being said, we have had a lot of support and encouragement to keep producing the party people wait for all year. So we have decided to put on #6 next year. It is going to be a blast."
"I want to thank our presenting sponsors: Vail Resorts, Voile, Backcountry Access, Weston Snowboards and New Belgium Brewery. Without them, we could not have the type of event we do. All of these companies believe in the avalanche center and understand the importance of it. They are a vital part of the Benefit Bash."
"I also want to thank our other 130+ sponsors. They are incredible. Each and every year I am amazed at the support these folks give us. They want to be involved because the cause is worthwhile and something they believe in. Last year was a tough year for the ski industry and I didn't know what to expect. Once we sent the sponsorship letter our, the support that came pouring in was amazing. Without these organizations donations we could not have the Benefit Bash that we do. They are truly what makes it so successful."
"Another thank you we really need to push out there is to our volunteers. Joe and I can plan, plan, and plan but without our volunteers this event would be a junk show. They are the backbone behind the night of the event. Last year we had 55 men and women step up to the plate and I hope in the future we continue getting the best of the best to help us out."
"The Town of Breckenridge and Vanessa Agee and her crew have been with us since the first annual Benefit Bash and will hopefully continue to support us for the next five. They are an incredible partner in this endeavor and I am confident the Benefit Bash would not have continued past year two if they didn't come to us and offer the Breckenridge Riverwalk Center and their amazing staff!"
"Jen Cawley of Storm Restaurants! We can't say enough good things about Jen. She organizes the food donations, the caterer, the food set up and delivery to the crowd, the composting cans, etc. Jen has really stepped up to the plate with her time for this event over the past 5 years."
"I think it is important for people to know that despite Joe and I being on stage and doing a ton of legwork, we have an army of incredible people behind us that help us pull this event off."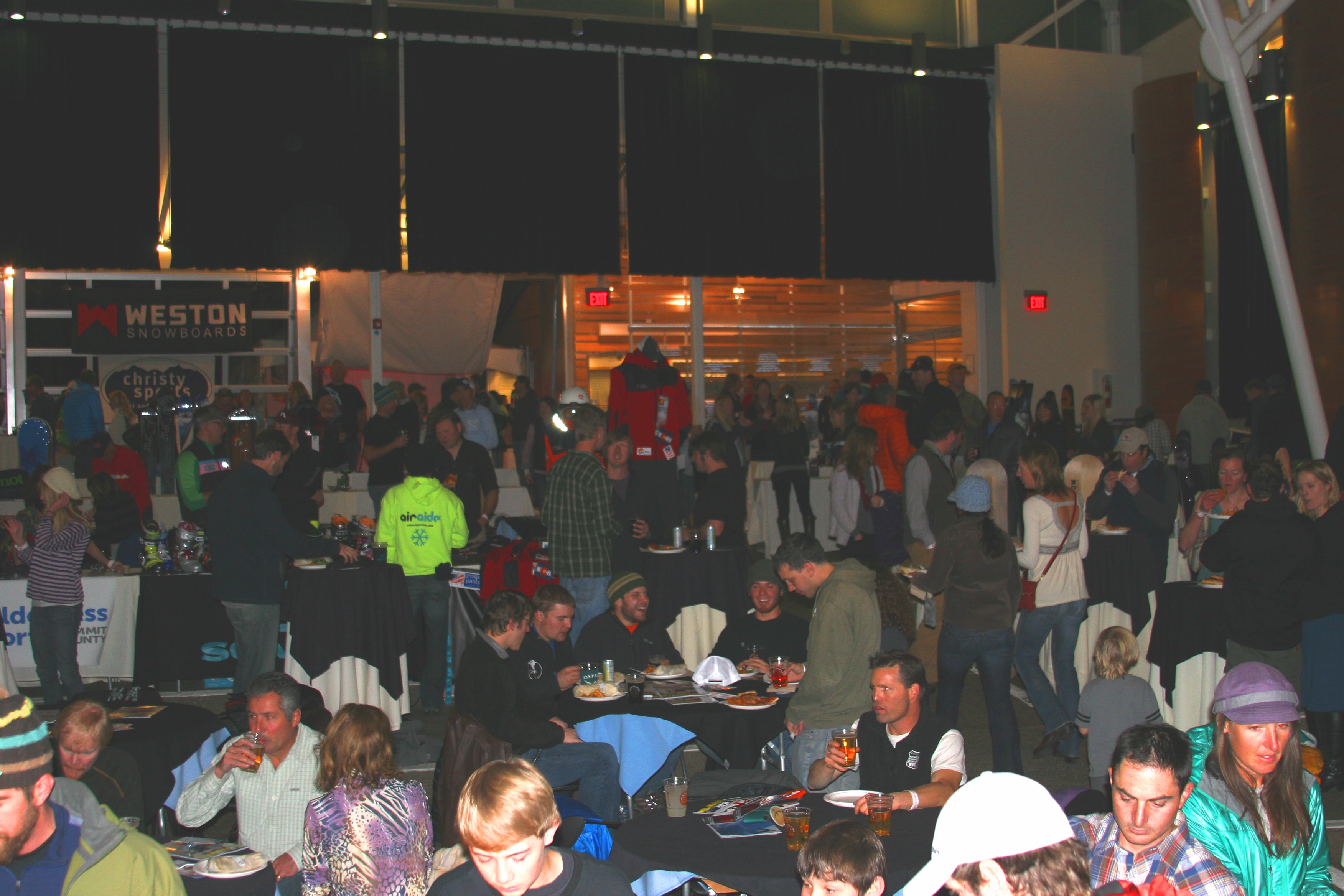 "Then there is the crowd. The people that spend the money to come to the event really bring the energy. Joe and I have an amazing time during the event and it is because we get such a solid response from the crowd. When we are not on stage we are typically working the crowd and talking to friends, family, fellow skiers, colleagues, and then as many other people as possible. It is truly an incredible feeling when some random person comes up to you, gives you a hug, and says thank you. That right there is what makes doing this event worth it. The money we raise is crucial to their mission and definitely a major part in this event but we also want people to meet the forecasters, to understand all of their hard work, and to really celebrate the avalanche center. That is why we continue to do this event."
Aaron and Joe, Thank you for all you do! Avalanche deaths have been the unfortunate side to living up here in Colorado's mountain towns. The more information, awareness and education the better. Thanks for making everyone safer – that is what the Friends of CAIC are doing, assisting the Colorado Avalanche Information Center in keeping everyone informed and up to date! This organization helps us with all forms of travel, car, hike, ski, snowboard, rail (like train), Nordic and even biking. Forecasts are up and running for the winter, always check them before heading out and use your head before heading down.
~MTN Town Magazine
Photo Credits: MTN Town Magazine
MtnTownViews.com is MTN Town Magazine's daily journal blogging about Colorado's mountain towns. Like them on Facebook and Follow on Twitter.
© 2012, MTN Town Magazine. All rights reserved. Republication, in part or entirety, requires permission.