Breckenridge Mountain Living – The Le Mayen is an Authentic Swiss Designed Masterpiece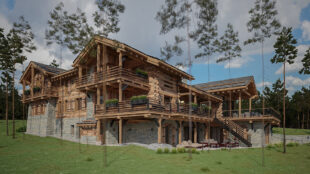 Breckenridge mountain living in this Swiss designed masterpiece incorporates luxury and exquisite hand-crafted finishes. This slopeside modern-day chalet is the pinnacle of homes.
Jeremy Fischer has been building homes since he founded Ivan Stanley Fine Home Builders in 1997. When he says, "I've never seen anything like this before," he knows what he's talking about.
Over the last year, Fischer and his crew have become intimate with "Le Mayen", a Swiss-designed 7,595 square-foot, six-bedroom. six-bath masterpiece home located on the last available site in Timber Trail, a ski-in/ski-out luxury subdivision in the Peak 8 area of Breckenridge. "If you compare this to conventional American construction, it almost makes what we do look like second rate," Fischer says. "There is nothing else like it." Most of the materials, from the centuries-old reclaimed wood and Norwegian natural stone slates to the handcrafted fixtures and handmade forged hardware were imported from the Swiss Alps for Breckenridge mountain living.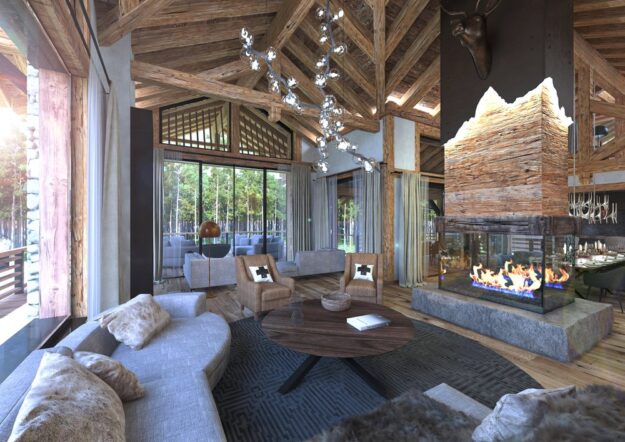 While eight-figure homes are commonplace in neighboring mountain town communities like Vail, Aspen and Telluride, Le Mayen will command a record-breaking listing price for Breckenridge at $18,999,000. "Every room is a 10 out of 10," says Michele Hart, Broker Associate for Slifer Smith & Frampton, the leading independent real estate brokerage firm in Summit County and exclusive real estate partner on the project. "This house is going to blow everything else away." Hart, who is the co-listing agent with Jim Schlegel, traveled to Verbier to visit Chalissima's warehouse and to better understand the inspiration for the house. "I wanted to see it from the source – this rare Swiss craftsmanship. It's incredible," she says.
The showcase home was conceptualized and designed by the Swiss group Chalissima, 60 architects and designers and over 100 carpenters and technicians with over 60 years of luxury construction experience in Switzerland and have been growing in Colorado and other US locations since 2016. Chalissima has curated an assortment of rare reclaimed wood unlike anything in the world, with an inventory of more than 5 million board feet stored in a 120,000-square-foot warehouse in Switzerland. "Our specialization is alpine design in the purest tradition with some modern and creative adaptations," says Bertrand Vaudan, Chalissima CEO.
Vaudan says this house is inspired by the traditional Swiss Alpine mayen, the chalet style mountain cabins that date back almost 300 years, some of which still exist or are dismantled and harvested for wood. A far cry from a cozy cabin, this modern interpretation includes a large spa with an ornate Turkish steam room, game room, wine cellar, and three levels of outdoor living. "We integrate modern and contemporary design details and features influenced by the various European design styles that are slightly different, and perhaps richer than the American design style," Vaudan says.
The home features intricate handcrafted detailing reminiscent of the Swiss Alps, from the Norwegian natural stone roof tiles and elaborate hand carved wood detailing to the hand-painted stenciled walls in the bedroom suites. Reclaimed hardwood is generously used on walls and floors, with vaulted ceilings flanked by heavy timber support beams, timber framing unlike anything Fischer has seen before.
"The framing alone is wonderfully substantial. The walls are 8 inches thick and each of the common studs is literally timber. As we were putting the finishes in and the core started to disappear, I felt remorse that a buyer won't be able to see it, but when you walk through the house you can feel it. It's so quiet, and dense, and substantial," Fischer says. "When the brokerage community confronts me to substantiate the value, I tell them they don't even know what they're selling because there's no other house like it."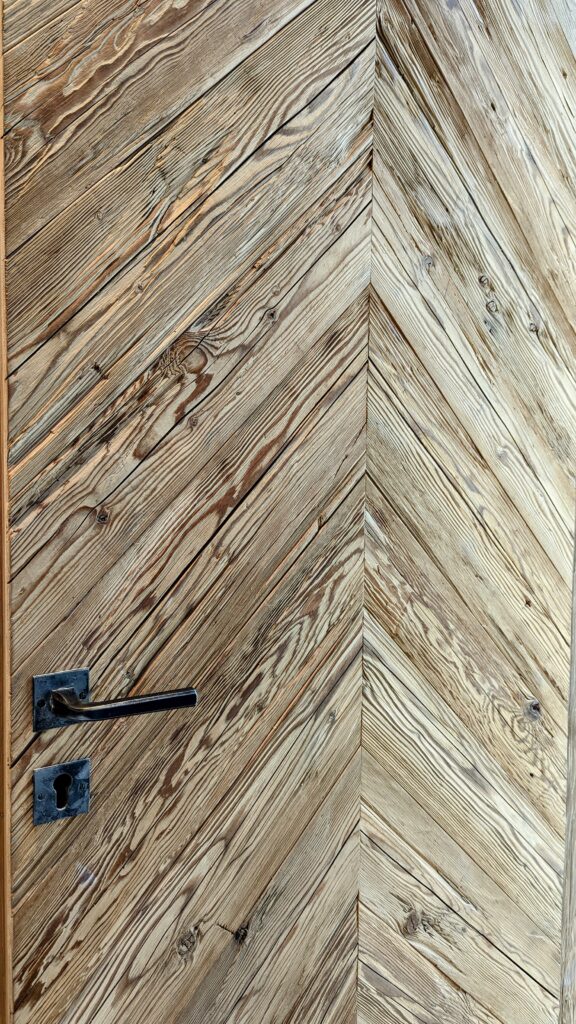 Beneath all the old-world charm and style is top-of-the line modern technology and lighting. "The Swiss mountain modern style is so chic and so traditional, but it's over-the-top modern in others," says Jim Schlegel, Broker Associate, SSF. "Even something as simple as the canned lights are $800 a piece."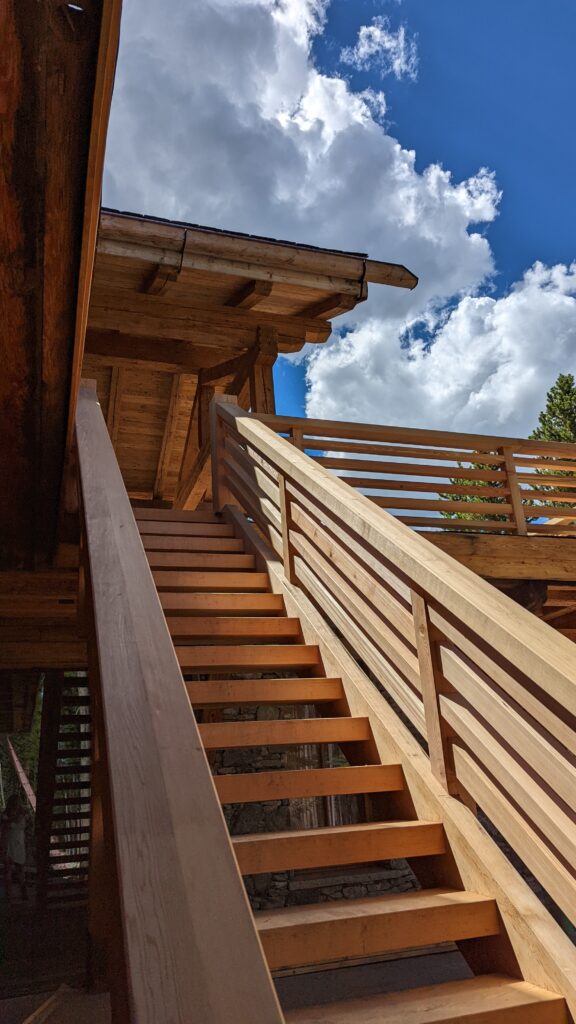 On top of the value of the house is the location. "What's special about Timber Trail is they have a private shuttle and access to all the amenities at One Ski Hill Place. It makes you feel like part of the resort area. It's elite resort homeownership at its finest," Schlegel says.
Currently under construction, the home is expected to be completed in summer 2022 but is currently listed as a spec house. "It is risky. We want it to be a showcase," Vaudan says. "The price seems high, but the quality, authenticity and the typicity of this house make it unique, a real standout in the market."
The one room that exemplifies the uniqueness of the house is the hammam, a Turkish-style steam room in the spa. "We build plenty of steam showers, but this is more like a spa you'd find in a resort. There's a shower, sauna, steam room, bathroom, and lounge, but what's really special is there's a plastered ceiling we painted black and fiber optic LED lights that make it look like a night sky."
This exquisite chalet showcases a modern interpretation of traditional Swiss alpine architecture and design. It is a masterpiece of light and space, wood and stone and the authentic feeling a mountain dwelling should bring to our mind and body – simple, exquisite luxury.
by Gaynia Battista
For more information on Breckenridge head to Mountain Town: Breckenridge
Story Sponsored by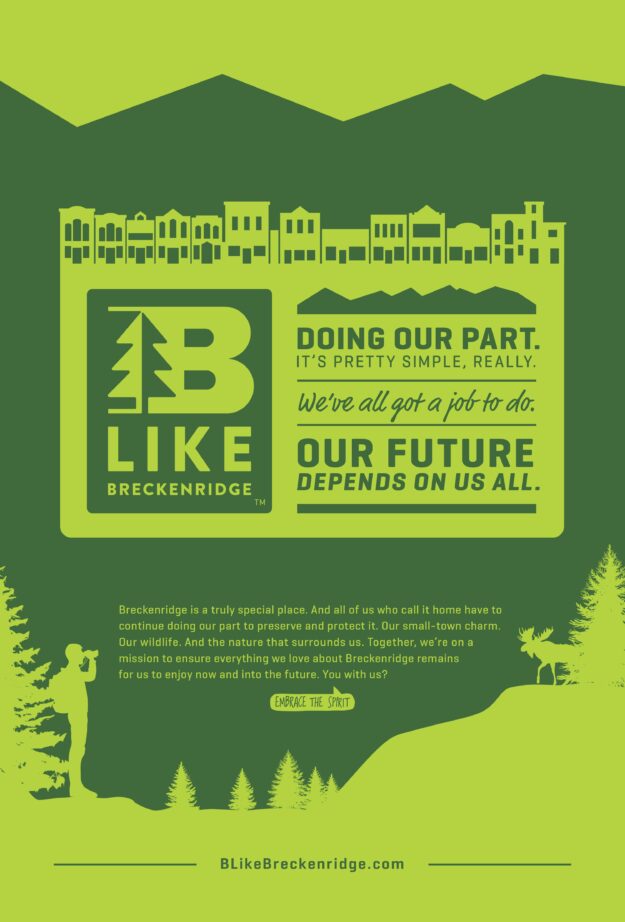 MTN Town Media Productions | Celebrating the Colorado mountain lifestyle
Copyright 2022 MTN Town Media Productions all rights reserved.