Aspen Mountain Après – A Champagne High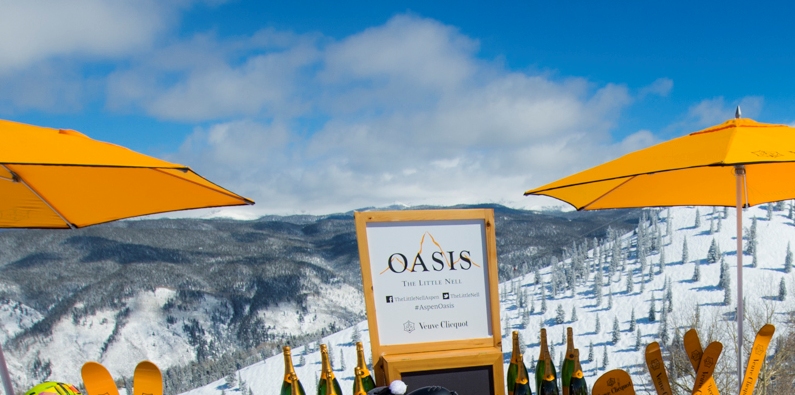 Did you know Aspen Mountain is home to the world's highest champagne bar? The Oasis is a mobile champagne bar that is relocated on a weekly basis. To find out where it is you have to be connected, connected to social media that is. Guests can find The Oasis through tweets and Facebook hints sent out by The Little Nell hotel. Before the opening of the bar each week @TheLittleNell on Twitter and Facebook at www.facebook/TheLittleNellAspen will push out messages on the bar's whereabouts. Snowcats relocate the mobile bar to a new slope every weekend in the springtime. It is operated by The Little Nell – Aspen's only five-star, five-diamond and ski-in, ski-out hotel – located at the base of the mountain.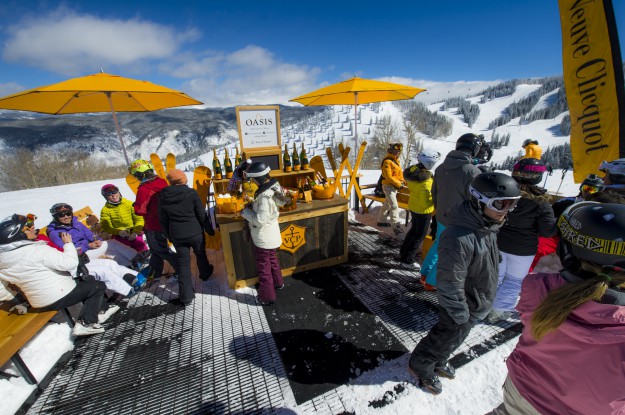 You will find the "in the know" enjoying glasses and bottles of Veuve Clicquot, as well as caviar and potato chips. You'll recognize it by its yellow umbrellas, lounge chairs, solar-powered sound system, flags and other features.  This is the way to Après in Aspen.