Arapahoe Basin Ski Area announces 2019-20 Ski Pass Prices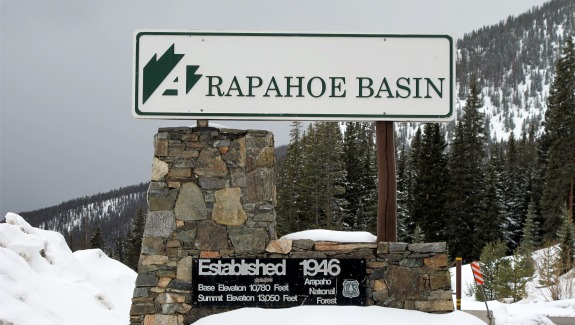 Arapahoe Basin Ski Area (A-Basin) announced its 2019-20 full and midweek season passes today, on sale Immediately, at the same prices as the current season passes. Skiers and snowboarders can lock in the best season pass pricing earlier than ever.
A-Basin has the longest season in Colorado as well as the state's highest and steepest terrain, and highest lift-served restaurant, il Rifugio. An A-Basin season pass offers skiing and riding on 1,428 acres from mid-October through early June with no blackout dates.

Both the full and midweek adult season passes offer a child add-on pass option for $99, available to dependents/immediate family members. A-Basin season passes can be purchased at arapahoebasin.com or by calling 888-ARAPAHOE. All other 2019-20 passes and tickets, including military and senior passes, will be announced later in the year. At this time, there are no new partnerships to announce. In the coming months, the ski area will be discussing opportunities with several resorts and resort groups.
Full Season Pass
Adult (ages 19-69) – $399
Youth (ages 15-18) – $279
Child (ages 6-14) – $179
Child pass add-on (ages 6-14): $99
Midweek Pass (Monday-Friday)
Adult (ages 19-69) – $299
Youth (ages 15-18) – $219
Child (ages 6-14) – $129
Child pass add-on (ages 6-14): $99

2019-20 Pass Details:
• No blackout dates at A-Basin
• Unlimited discounted single-day lift tickets for friends and family
• 10 percent off food and beverage (some exclusions apply)
• 10 percent off retail purchases at Arapahoe Sports
• Unlimited discounted ski or snowboard tunes in the Crystal One Base 'n' Edge Tune Shop
• Three (3) ski days at Taos Ski Valley in New Mexico during the 2019-20 season (full season passes, only)
• 50 percent off one half-day, morning lesson with the A-Basin Snowsports School (full season passes, only)
• Midweek pass holders receive discounts on lift tickets for Saturdays and Sundays

The 2019-20 season pass is not valid during the 2018-19 season. All A-Basin passes for the current season (2018-19) are still available, including the unrestricted Elevation 3-Day Pass at $189 for adults and $119 for children. A-Basin is scheduled to stay open until June 2, 2019, conditions permitting.