Adventure Weddings – Saying I Do at 14,000ft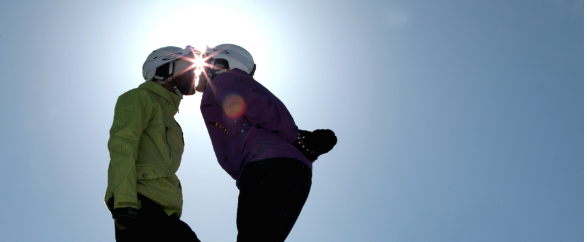 Getting married in the mountains requires an adventurous spirit and an open mind. Letting go of expectations and dropping into the present moment. Similar to a mountaineering expedition, a raft trip or bike ride, you just never know what type of weather mother nature will serve up. Winter in July or spring in January.  So adding on an adventure component to your mountain wedding further ups the ante.
Over the past couple of years "Adventure" Weddings, or adding an "adventure" component to the wedding itinerary, have become more commonplace. Couples are combining their passions for playing in the outdoors into an all in one DYI wedding/honeymoon/celebration at their favorite venue… their style of an outdoor "church". As our adventure culture continues to push the limits, it is no surprise that the locations I get requests to perform wedding ceremonies at continues to become more adventurous and more remote.
The sky's the limit for your dream adventure wedding. From dog sled and sleigh ride tours to a campsite along the Canyonlands White Rim Trail, to a 50 year vow renewal by a secluded riverbank near Yellowstone, to mountain biking (in wedding attire) a couple miles to a secluded lake, couples are trading the traditional ballroom Full Monty weddings for intimate outdoor experiences. There was a first last NYE afternoon as a Florida couple (Bride didn't ski) married in the howling wind at the top of Breckenridge's newly opened Peak 6. Groom's are also expressing themselves more, incorporating their own grand entrances such as sky diving or kayaking to the wedding site.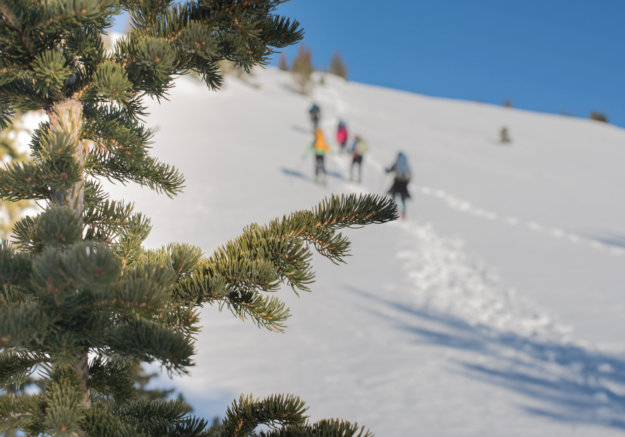 A pinnacle adventure wedding transpired last March on the summit of Quandary Peak. Broomfield based couple Marya Monahan & Nicholaus Romero, avid summer mountaineers, combined their dream of hiking a 14er in the winter as the impetus to get married at 14,265.
The bridal party of five, including three friends, and myself departed the trailhead at sunrise for a beautiful two and a half hour hike/skin to the summit. Besides a couple mountain goats, we had the mountain to ourselves. Once on the summit, the clear, calm skies quickly morphed into a mini spring storm. Marya and Nick shifted gears from climbers to Bride and Groom, affixing a white veil and a red bow tie respectively to their outdoor attire. The ceremony, personally crafted for the couple, combined personal words, religious blessings, vows/commitment statements, light humor and an exchange of rings. After the "Kiss" and a couple of cheers, the group navigated their way back to the trailhead in flat light stormy conditions. Victorious in their dual mission, the wedding party enjoyed a night out in Breckenridge to celebrate the climb and, of course, the wedding.
by Leslie Ross, Summit Celebrant – www.summitcelebrant.com
Mountain Town Magazine | We are Colorado's Mountain Town Magazine
Copyright © 2019 MTN Town Magazine all rights reserved.