4th Annual Bonfire Block Party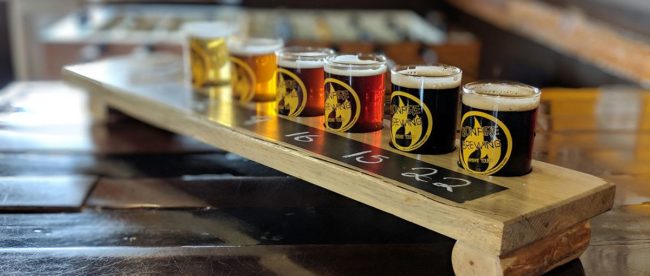 Voted the Best Summer Festival in Vail, Bonfire Brewing and Optimum Events present the 4th annual Bonfire Block Party with music and street party on Friday, June 1 & Saturday, June 2, 2018 in downtown Eagle, CO. Live music, food vendors, craft beer and – NEW this year – a VIP Experience! Also: Bloodies & Brass on Sunday, June 3. (Separate ticket required.)
This Event is Bigtime with killer Lineup. 9 bands have been booked! The Record Company & Galactic headline the event that also features Sam Bush, Con Brio, Nicki Bluhm, Dirty Dozen and Assembly Of Dust..
Friday, June 1: Gates 3:30pm
Saturday, June 2: Gates 2pm
Sunday, June 3: Bloodies & Brass 10am — 12:30pm**
*The VIP Experience includes a tented area, dedicated viewing, complimentary catering, full bar service, private porto-facilities and a branded SiliPint + one free drink + $1 off every drink after that. Kids 2 and under are FREE in VIP. [Tickets are required for ages 3 and over.]
**Bloodies & Brass is NOT included in Block Party ticketing. Separate tickets are required.
[The Block Party is family-friendly, children 12 and under are FREE in the GA area only. No dogs are allowed.]
Tickets are on sale now!
$15 One-Day Wristbands
$20 Two-Day Wristbands
$100 VIP Experience*
$30 Bloodies & Brass with Dirty Dozen Brass Band**
Get tickets Here:
www.bonfireblockparty.com
MTN Town Magazine | We are Colorado's Mountain Town Magazine
Copyright © 2018 MTN Town Magazine all rights reserved.