3 Days of Greensky Bluegrass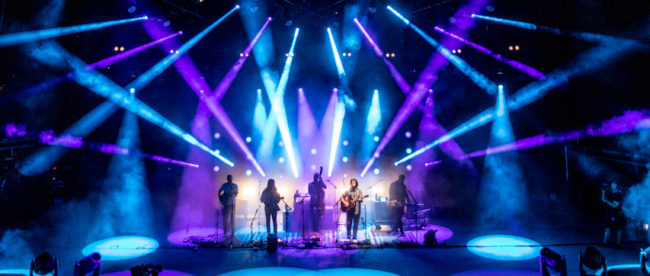 Summer is just entirely too short here in our Colorado Mountain towns. There's that attitude as well, that summer ends when Labor Day rolls around. I get it, we're stoked for snow up here but I gently like to remind people that summer actually ends around September 22nd.
This year's Autumn Equinox is September 23rd and I say let's not rush the days by, they are too precious. Here's a great way to keep your summer rolling. Greensky Bluegrass has a 3-day show lined up at Red Rocks Park and Amphitheatre where you can hear and feel their road-tripping, windows down, beer sipping, shake your booty summertime sounds. Add the amazing light show that GsBg always enhances their shows with and you have a summertime farewell finale to enjoy.
The duality of moving from summer to cooler months is both joyful and for some, a time of sorrow, as we are often leaving good times behind. The groups' new album All for the Money feels similar. In their music and lyrics, you will find joy, despair and hope with an underlying current of honesty encompassing the bands' experience of 19 years touring and creating the phenomenon that is Greensky Bluegrass. Ultimately, the bands' performances are not for the money but for the personal satisfaction of doing what they love; creating, playing and performing for their fans.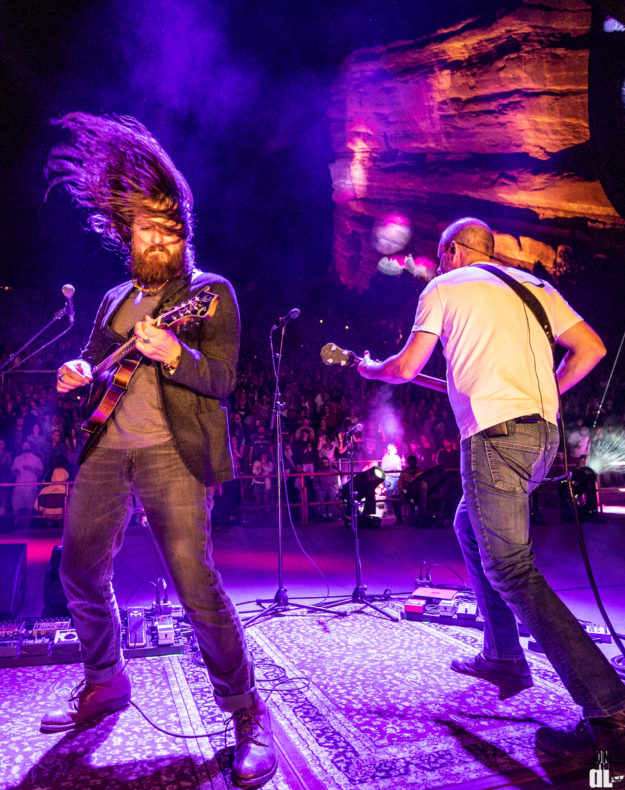 The groups' new music is fantastic and remarkably meaningful. After 19 years together, up to 175 shows per year, nearly 1,000 different setlists, six studio albums, and a litany of live releases, Greensky Bluegrass embodies more than just music for members Anders Beck [dobro], Michael Arlen Bont [banjo], Dave Bruzza [guitar], Mike Devol [upright bass], and Paul Hoffman [Mandolin]. Truthfully, it embodies an ironclad creative bond, familial brotherhood, and a lifelong commitment to fans. At this point, it goes without saying the band means everything (and more) to the Kalamazoo, MI bluegrass mavericks.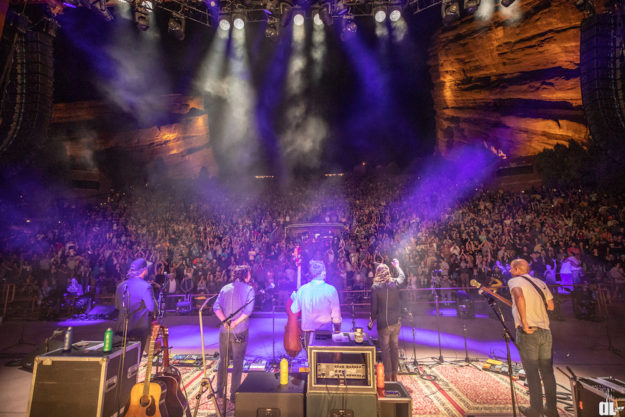 Ticket availability for the Red Rocks shows are winding down and limited amounts mean you better hurry up and grab yours. Buy a 3 Day pass or daily tickets. The band is honored to be playing with some great musicians who are also their friends each night.
On September 13, Greensky will be performing with The Lil' Smokies as their opener. On Saturday, September 14, Rayland Baxter will kick the evening off and Billy Strings will appear on the Red Rocks Amphitheatre stage for the first time ever Sunday, September 15.
Tickets can be purchased here:
www.axs.com/artists/106683/greensky-bluegrass-tickets?skin=redrocks
We hope to see all your great photos and videos of the concerts on social media feeds and We look forward to sharing ours!
by Holly Go Spritely
Photo Credits; Dylan Langille / OnTheDL Photo
Mountain Town Magazine | We are Colorado's Mountain Town Magazine
Copyright © 2019 MTN Town Magazine all rights reserved.