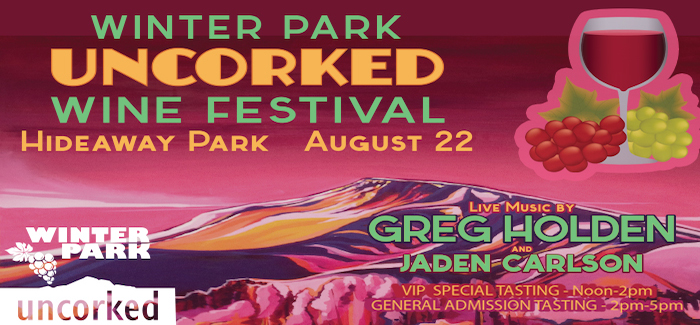 The Odell Summer Concert closes out a music-filled summer with Winter Park Uncorked, an event that appeals to all the senses. With wine tasting, local food sampling, and music by Greg Holden, Winter Park Uncorked is sure to satisfy any pallet.
"We're very excited to bring this new afternoon experience to Winter Park," said Catherine Ross of the Winter Park and Fraser Chamber of Commerce. "We hope visitors will walk away satisfied having had all their senses engaged."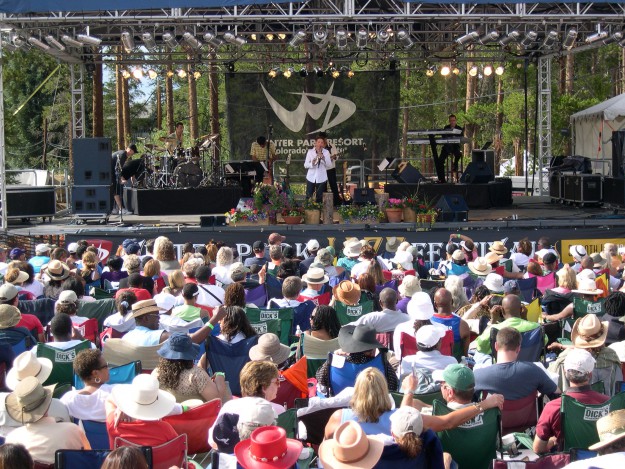 Set at the Hideaway Park Amphitheater in downtown Winter Park and presented by KBCO, Odell Brewing Co, and Rocky Mountain Honda Dealers, Winter Park Uncorked's backdrop of mountain views is just the first waysenseswillbeheightened. After that come food samples from amazing chefs and tastings of 20 different wines.
If that weren't enough, British singer-songwriter Greg Holden will bring his unique blend of musical abilities to the stage. Holden, perhaps best known for writing the hit single "Home" performed by American Idol winner Phillip Phillips, has had his music featured on such popular TV shows as Sons of Anarchy. Greg Holden's performances are free and open to the public.
For more information, go to http://www.playwinterpark.com/uncorked.html. Event Details
Schedule:
11:30am – Gates open for VIP ticket holders
12-2pm VIP pre-tasting
2-5pm Wine Tastings & Food Pairings for all Ticket Holders
Tickets:
VIP Tickets $55 – Includes commemorative wine glass, pre-tasting from 12-2pm with over 30 different wines, free lunch in VIP location, and live music.
General Admission Tickets $35 – Includes commemorative Govino plastic glass, wine tastings from 2-5pm with over 30 different wines, food samples, and live music.
Tickets can be purchased at: https://www.eventbrite.com/e/winter-park-uncorked-tickets-17190672765
~MTN Town Magazine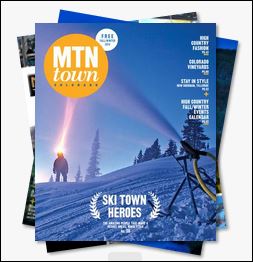 MTN Town Magazine Copyright © 2015 | MTN Town Magazine all rights reserved. All editorial and images are property of MTN Town Magazine and require permission for use and re-publication.