Winter Escapes – 8 ways to make the most out of a trip to Kicking Horse and Panorama, B.C.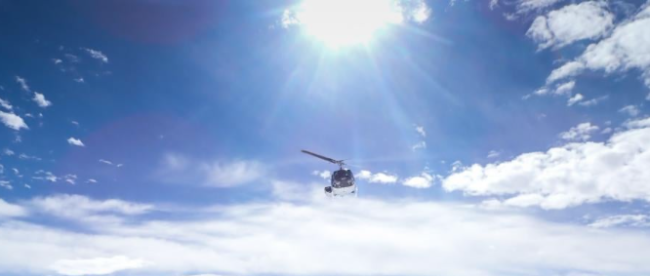 Any skier or rider who cherishes Colorado mountain towns and mountains in general, especially the majestic and massive variety that you can have all to yourself, should venture to Kicking Horse and Panorama B.C.
by Holly GoSpritely
Any skier or rider who cherishes Colorado mountain towns and mountains in general, especially the majestic and massive variety that you can have all to yourself, should venture to Kicking Horse and Panorama B.C.
Whether you're ripping down the thrillingly steep chutes of Kicking Horse, bobbing through glades at Panorama or getting dizzy with the sprawl of remote terrain on a heli trip, the common theme is stunning landscapes and delightfully few people to share them with.
That said, the ski areas community's, Golden and Invermere, are buzzing with a classic ski town vibe and authentic charm that many North American ski towns have lost in lieu of mass tourism.
Here are a few things that set these towns and surrounding areas apart from anywhere else.

One-day heli trips at RK. Heliski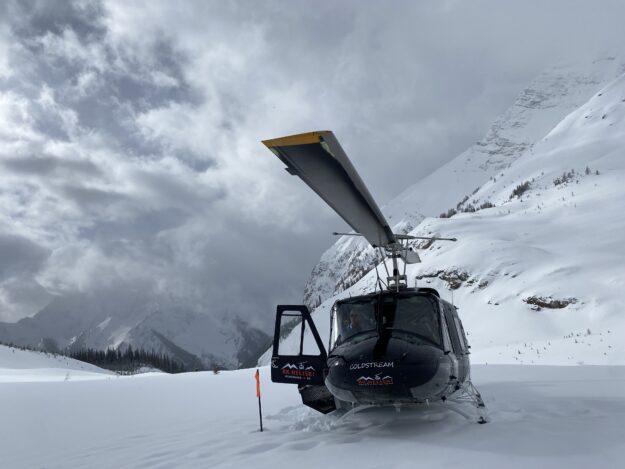 Not many skiers and riders are aware that it's possible to get all of the stomach-swooning thrills of a heli trip without the expense or commitment of a week-long cabin stay in the backcountry. Based next to Panorama Resort, RK Heliski is Canada's highest and one of North America's longest-running and most reputable heli operators. The only company permitted to run trips to the stunningly beautiful and rugged Purcell Mountains, RK covers a swath of high-elevation terrain spanning 930 square miles. Also, the one-day trips are surprisingly doable for a broad range of ages and ability levels. You'll start with a bird's eye view of the cliffs and glaciers, land in the middle of a sprawling bowl or powder field, and watch the helicopter rise gracefully away in a deafening hum of spinning blades. If you're lucky, you'll plow through thigh-deep powder, untouched and pristine amid the remote high peaks highlighted in films Alive and The Mountains Between Us.

Dropping into dizzying chutes at Kicking Horse Mountain Resort
The gondola at Kicking Horse Mountain Resort takes you to an above-the-clouds summit, where the narrow, groomed track to gentle terrain is framed by knife-edge drops into a series of chutes on all sides. The resort is home to a total of 85 unique chutes to ski and ride, and those are just the ones inbounds. No matter your choice down, you're covering more than 4,000 vertical feet until you hit the base area, the fourth largest vertical drop of any ski area in North America.

Grab a gourmet cocktail or lunch at Eagle's Eye restaurant
It seems only appropriate that if you're taking on the challenge and thrill of skiing or riding at Kicking Horse Mountain Resort that you splurge on lunch or dinner at this stately mountain top restaurant. The cocktails and cuisine are among the best in the entire Great White North. The ambiance is classy and festive and view, looking out at toward the knee-knocking double diamond face of Ozone, unbeatable.
Savoring tasty suds at Whitetooth Brewing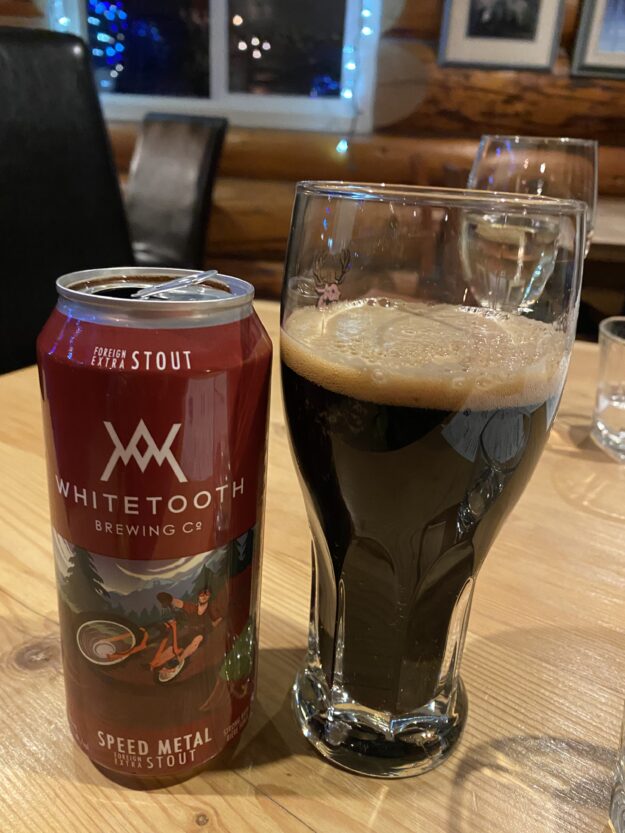 No matter the time of year, you will be surrounded by like-minded adventurers at this poppin' beer haunt that became an instant hit the minute it launched in Golden, B.C. in 2016. With can graphics for every nearby adrenaline pursuit, in winter, the Speed Metal Stout hits the spot and the Blower Pow IPA is the perfect way to celebrate its namesake after a day of exactly that at Kicking Horse.
Noshing some of Canada's best (and most eco-friendly) tacos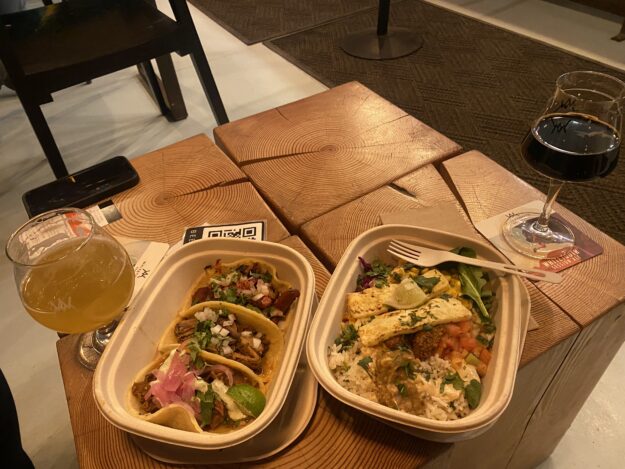 If you think there's no way that a small town in the middle of the Canadian Rockies can do Mexican fare, think again. At Reposados Tacos in Golden, not only are all the ingredients fresh, flavorful and locally sourced, but the corn tortillas are made from scratch. The margaritas are also tasty and potent. The place will deliver grub to Whitetooth brewery if you'd rather stick with suds, transported in zero-waste compostable containers in partnership with Eden Reforestation Projects.
Find powder stashes a whole week after a storm at Panorama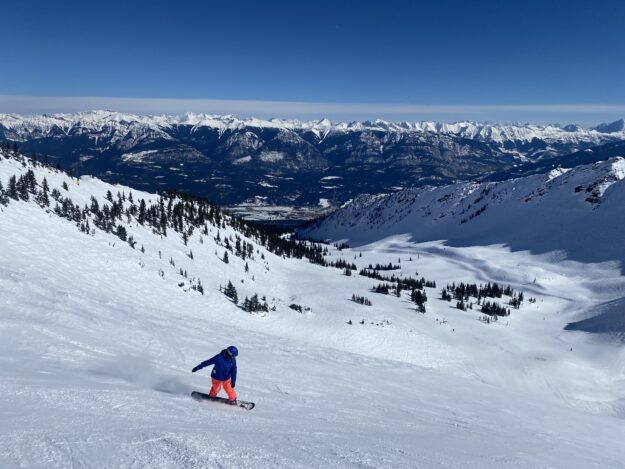 As a testament to the Panorama Resort's expanse, entire slopes and glades of untouched snow can still be found and still soft, several days after the most recent storm. With nearly 3,000 acres of skiable terrain, dash into pretty much any glade surrounding the established trails and you'll find a stash.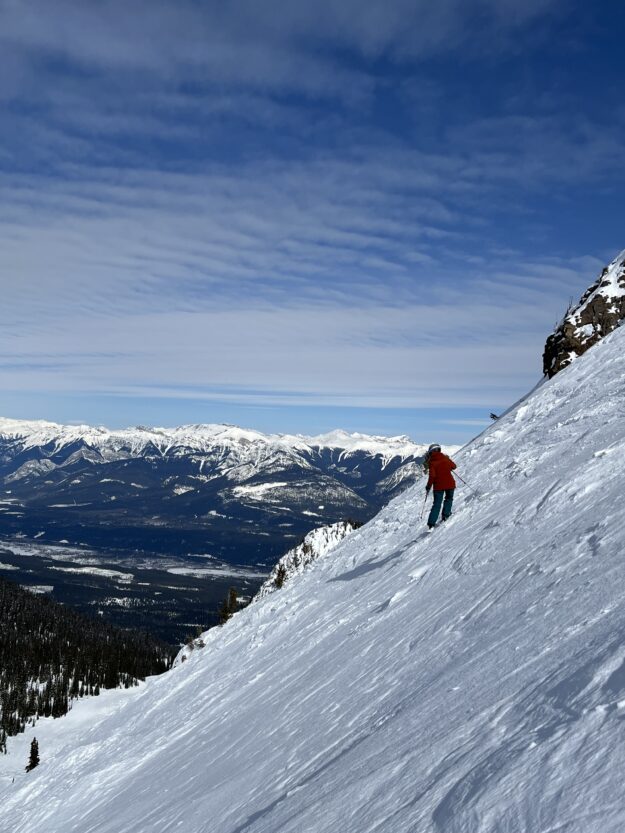 When in doubt, spring for a cab ride in the Monster X Snowcat up the ridgeline of the 750-acre Taynton Bowl, or clock some cardio and hike it. The high point of the bowl was once where RK's helicopters landed. You're likely to have the entire thing to yourself if you hit it on a weekday.
Eat raclette at Elkhorn Cabin
It's rare to experience a relic in the vintage of Elkhorn Lodge at Panorama Resort. Relocated from a ranch in Windermere, the small, mid-mountain cabin is refreshingly authentic. With a lounge area looking out upon the panorama of Panorama Village below, the place is adorned with just a few simple tables and chairs and a short menu of offerings from the basic kitchen. The obvious choice is cheese raclette, for which the smothering vessels (baguette, meats, mini gherkins) are bottomless.

Hang with the locals at Invermere's Ullr Bar

Even if it's just for an aprés snack, there's no better way to understand or soak up the local vibe of the area than at Ullr Bar. Everyone at the place knows one another and the community feel even in the height of winter is reminiscent of bygone offseason days in other cherished mountain towns-turned-tourist meccas. Even donning Viking helmets and swords, the place is super friendly and fun.
For more adventure and travel ideas head to our Treks & Travels Page: www.mtntownmagazine.com/category/treks-and-travel
Story Sponsored by MTN Town Media Productions

MTN Town Media Productions | Celebrating the Colorado mountain lifestyle
Copyright 2022 MTN Town Media Productions all rights reserved.