Chef Andre Hampton – A Mountain Town Connoisseur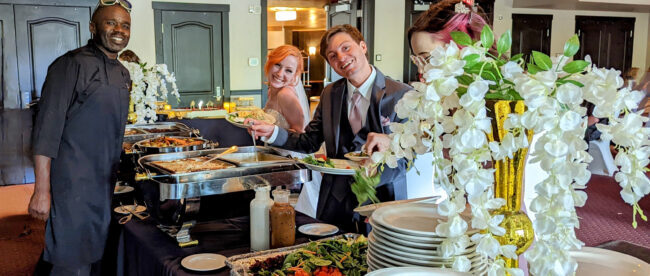 Meet Chef Andre Hampton. Caterer, Raft Guide, Camp Cook, Husband, Father, and dedicated lifelong food and beverage professional.
Andre Hampton arrived in Colorado in 1989 from the city sidewalks of Spanish Harlem in Manhattan. While growing up in the city he started cooking and working in restaurants. "I started out washing dishes but I learned to love food. I soon went to work for a friend who owned Dream Cuisine, a catering company in the metropolitan area. They did a lot of food production and catering for movies and commercial producers. I was just a kid but the owner would send me out on jobs and basically say, here you go; Here is the food, a van, and everything you need for production, and I would go cook and get the job done. I went all over the place for all sorts of productions in New York and New England. I loved it and learned that I absolutely love cooking."
"I was lucky and had the means to leave the city a lot. I spent almost every summer in Western Massachusetts and New England. Many kids got stuck in the city. I was exposed to rivers, mountains, and the woods. I volunteered for trail crews and became a river sherpa for an outfitter in Maine. We would set up all the camps and kitchens. I would help the river and camp guides as well as cook on many multi-day trips in Maine and Canada. We were cooking fish straight from the river. Baking, and preparing fantastic entrees and desserts using Dutch ovens."
One of the guides he worked with also worked in Colorado and gave Andre an invitation to come out and check out the state and all the adventures it offered. Andre said, "I came out to Keystone and I stayed."
"I was hired as a river guide and learned how to become a raft guide. My skills from the entertaining service crossed over into guest service. It was at that time that I saw a niche for Private Cheffing. While I was guiding I was also working in restaurants at night. One of the establishments I worked for asked me to cook for parties. "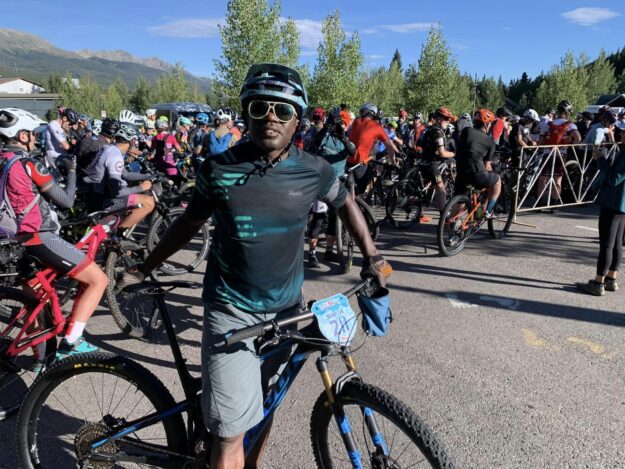 It became a natural progression from cheffing private parties to owning his own company. During the Recession, Andre was laid off from his restaurant job. He had just purchased a condo and decided with his wife that it was time to go all in and start his own business.
---
Story Sponsored by

---
Andre started Black Diamond Catering, now Black Diamond Gourmet, in 2007 thinking he would be a private chef. Although it was the Recession his business went from once-a-week bookings to events reserved daily. He grew in leaps and bound and has not looked back since.
Andre said, "he modeled his business after the New York City catering company he worked for where you don't just do one small 20-person event, you become a working food factory prepping for a variety of events." He serves everything from boxed lunches, to a cocktail party for 50 and weddings for up to and over 250 people. Today he says, "we are in a state of constant production. We always have someone in prepping and working to prepare for our gigs."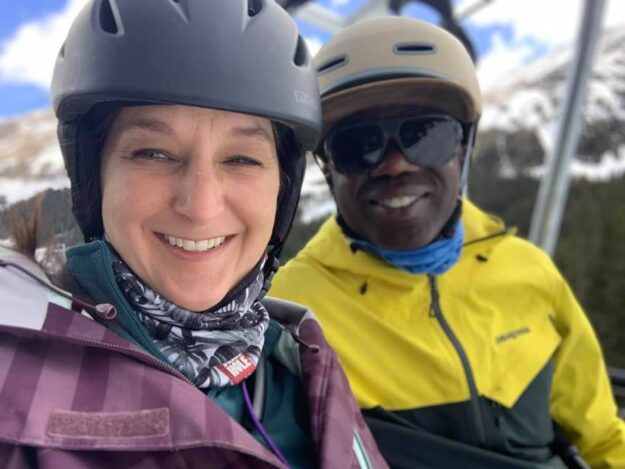 Andre met his wife Courtney at Arapahoe Basin on June 4th many years ago. They have a daughter, Ayla who is 12. She loves to write and has already been published and won a writing award.
"Courtney and I do a lot of events together. She is a professional DJ and owns Hampton Entertainment. She has also expanded her business to include photo booth options and live music for special events. She promotes our catering and private chef business, Black Diamond Gourmet and I promote her. It is great to work together."
Andre also owns the CU Tavern in the Blue Sky Breckenridge Condo complex where his restaurant offers delicious American dishes, like juicy burgers or tender ribs, and cocktails to suit any taste!
"We create a lot of different menus and I am proud of our food but our specialty is our service. We provide personal service that makes everyone feel like they are our only client. It is not just about putting food down, we are here to offer the very best service possible and be an industry expert in everything our community offers."
His latest creation is Black Diamond Grill opening in Copper Mountain's Center Village. There he will be serving health-conscious Breakfast and Lunch menus crafted for the mountain athlete. He will look to offer Apres later in the season.
by Holly GoSpritely
Story Sponsored by

MTN Town Media Productions | Celebrating the Colorado mountain lifestyle
Copyright 2022 MTN Town Media Productions all rights reserved.