Western Rise – High Performance Clothing for the Mountain, Town & City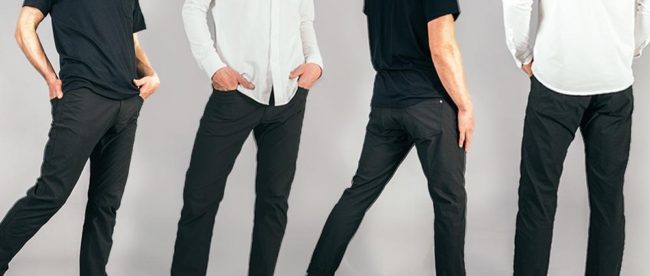 Meet Kelly and Will Watters, the founders and leadership team of Western Rise, a highly technical, well-designed garment company for men and women passionate about outdoor lifestyle and travel. This duo emerged from a background in the high-performance textiles industry and combined it with their passion for travel and outdoor sports. 
     After several seasons working as ski instructors at Beaver Creek, the two were done with gear lacking in both fashion and function. Instead, they took their frustrations and ideas to develop garments that met their own needs. "Will's background was fabric design and development," Kelly recalls, "and he was pretty confident he could make something better than what was currently out there. My background was in management, so I came on to help him with the business side of it."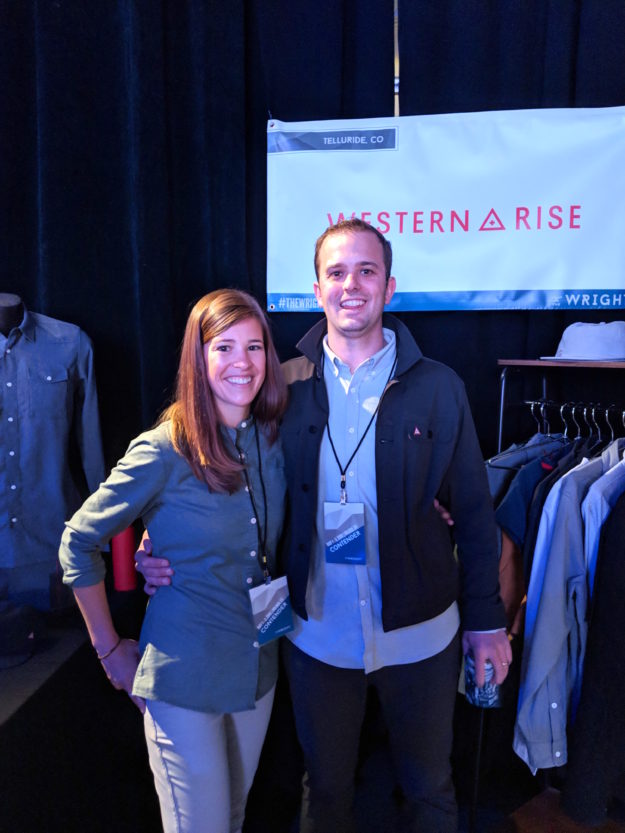 The foundation of their idea was to construct clothing which can be worn every day, everywhere. As mountain town men and women know, we are active. On some days we go to a morning coffee meeting, to the slopes or trail, to the office and to happy hour or dinner. We need clothes that can transform to the moment. We need fabrics to help keep us smelling fresh: stain, water and wrinkle resistance keeps us looking good, antimicrobial to keep us fresh. On the road, their products pack up small and light. Their basics line goes with just about anything from casual to professionally presented.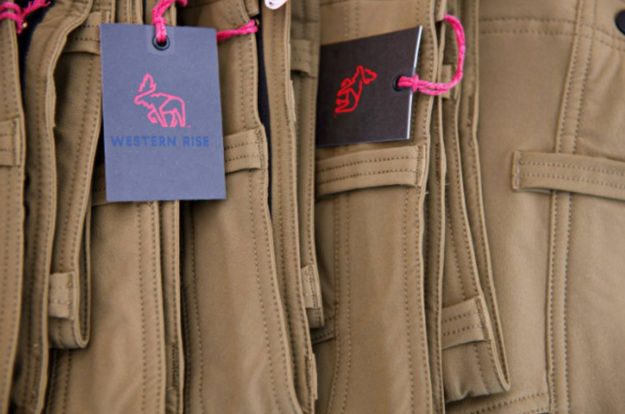 We love the simple, high-quality offerings from this locally owned company. Basic colors and clean lines can be dressed up or down. Beautiful lightweight Merino Tee's; Stretch Flannel; Slim riveted pants with articulated knees and zip back pockets; comfortable lightweight shorts and a small line of accessories.
Today, they are currently most proud of The Evolution Pant. "We were tired of constantly having to change between home and play. Traditional pants are hot, they get wet, stain and wrinkle. Many products don't move with your body, we couldn't find a pant to keep up with our active lives so we flew around the world to find the world's leading technical fabric and the world's best manufacturers and built it instead".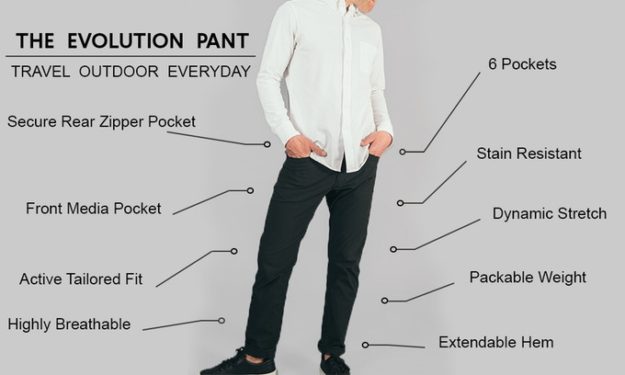 Over the past three years, Western Rise has developed and brought to market dozens of unique products from their Telluride headquarters. We just eyeballed a new quilted jacket that looks toasty and inviting on a cold fall day. You should get yourself one from this authentic Colorado mountain town outdoor company, I bet it will last a lifetime of wear.
by Holly Battista-Resignolo, Publisher
MTN Town Magazine | We are Colorado's Mountain Town Magazine
Copyright © 2018 MTN Town Magazine all rights reserved.