Wake Up Breck! Breckenridge Ski Resort Loves Their Locals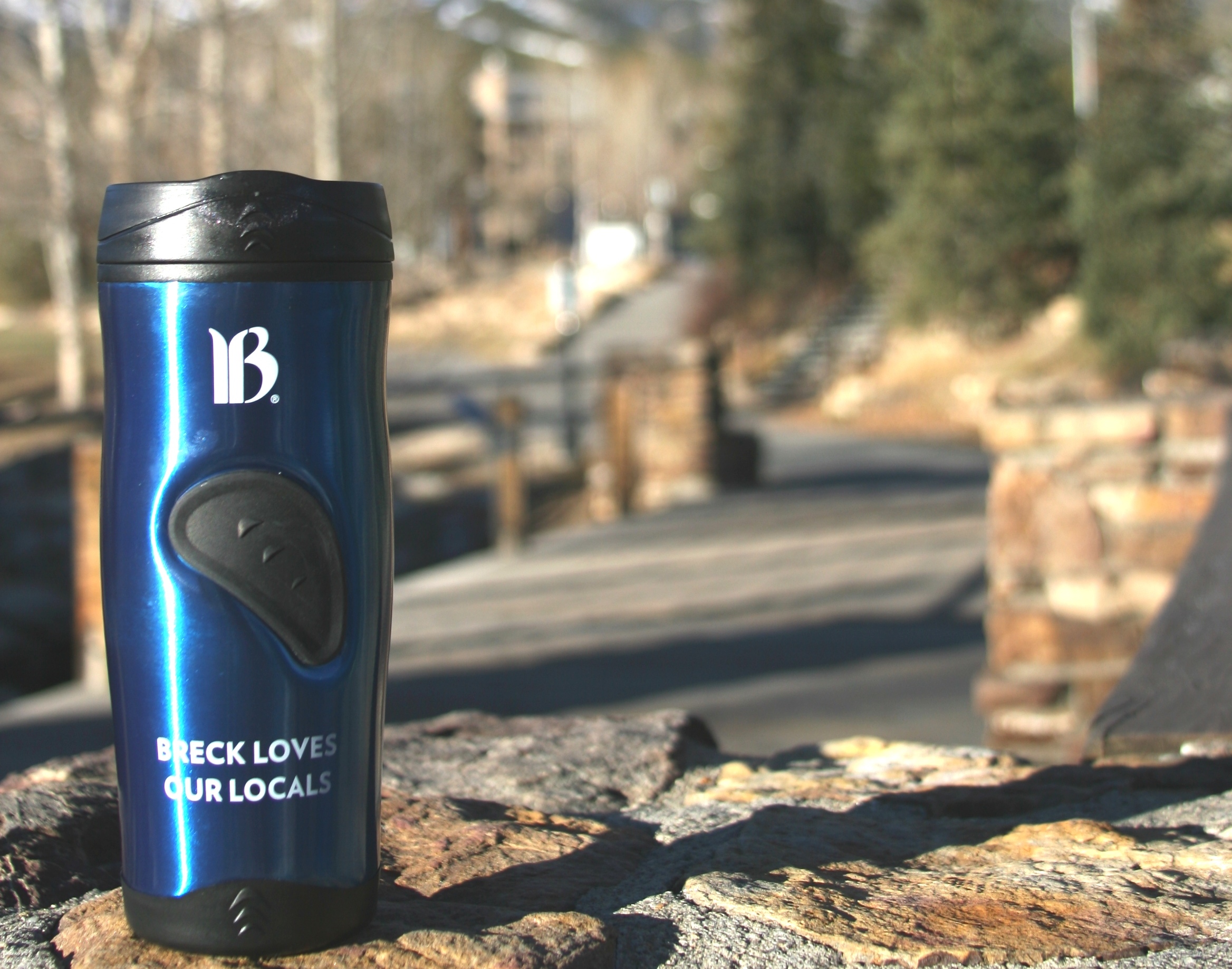 If your a Breckenridge local then chances are you were up and out early this morning.  Wake Up Breck! The Breckenridge Ski Resort was out there pumping us all up with free caffeine, and free, yes I said free mugs! This tradition has been going on for years and I am proud to own many of these great mugs. Participating coffee shops included: Starbucks, Coffee Cart at City Market, Coffee Depot at Main St. Station, Kava Cafe, Daylight Donuts, Cool River Coffee House, Clint's Bakery & Coffee House and Cuppa Joe's.
Speaking of mugs, I saw a lot of happy mugs! Free hot mugs, free coffee and a kickoff to ski season! The lifts start turning tomorrow and we are psyched! So are these folks:
Greg Gerloff, Safety Manager at Breckenridge Ski Resort was all smiles with an ecstatic Breck local!
Gary Shimanowitz, Director of Ski Area Operations at Breck, was handing out these awesome caffeine cups with Breckenridge Council Woman Jennifer Hile McAtamney. Way to Go!
It just keeps getting better because tomorrow the lifts fire up and the Breckenridge Ski Resort's season begins!
~MTN Town Magazine
Photo Credits: MTN Town Magazine

MtnTownViews.com is MTN Town Magazine's daily journal blogging about Colorado's mountain towns. Like them on Facebook and Follow on Twitter.
© 2012, MTN Town Magazine. All rights reserved. Republication, in part or entirety, requires permission.