USA Pro Cycling Challenge – 'Chase The Race' with Crested Butte Mountain Guides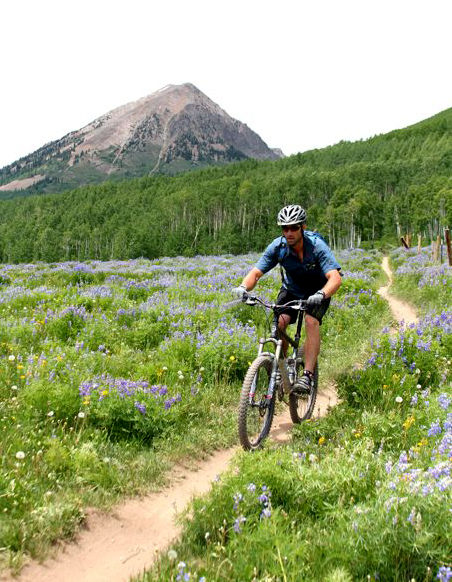 This Summer….witness some of the best professional road cycling racing in the world, as top competitors roll into town for a spectacular stage finish at 9,330′ in Mt Crested Butte, CO on August 23, 2011.
As unique to this event as our special town is, we are offering spectators, friends, and cycling enthusiasts an incredible chance to partake in some of our long standing 30+ year cycling and mountain biking history that has made Crested Butte famous.
After watching the spectaluar Stage 1 finish in the town of Mt Crested Butte on Aug 23rd, take part in our inaugural 'Chase The Race' stage to watch the next day's finish in downtown Aspen, CO.
On August 24th, as Stage 2 of the USAPCC leaves Gunnison, CO to race over both Cottonwood & Independence Passes en-route to Aspen, we will follow in the tire treads of history, by riding from downtown Crested Butte over historic Pearl Pass, and on into downtown Aspen to catch the Stage 2 finish……
Being dubbed 'Chase The Race', this event is a chance to experience the early rides of some of mountain biking's great pioneers, like Gary Fisher, Tom Breeze, Don Cook, and more, when they used this route as one of the inspirations to help develop the beginnings of the modern day mountain bike. An annual event every September to this day, this will be a special and unique way for cycling enthusiasts to be a part of the sports history and it's future…..
Ride Details
Price:
Cost of event entry will be $150/person
Cost includes shuttle service for personal gear to Aspen; guide along the way; vehicle support as high as Cumberland Basin.
An additional $75 for transport back to Crested Butte after the USAPCC Stage 2 fiunish in Aspen.
Ride Specs:
Ride will depart downtown Crested Butte at 6 am on August 24th.
38 miles one-way ride
Elevation gain/loss of  +3,820′ / – 4,800′
Rides high point Pearl Pass (elev. 12,705′)
Mountain Bikes ONLY…no road bikes.
Ride is a mix of pavement, dirt, and rough double track road.
Strong cycling fitness at altitude necessary
Estimated ride time of 5-8 hours
Book Now at: Crested Butte Mountain Guides Trip Inquiry Page