USA Pro Challenge Stage 5 – Vail Time Trial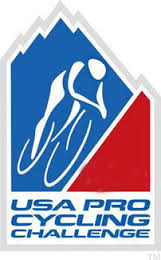 The USA Pro Challenge Stage 5 Vail Time Trial is such a cool component of the race.For the racers it is all about endurance and speed. For the spectators it is a festival of color, sounds and people focusing on the racers as each one of them competes for the fastest climb up Vail Pass. Racers start in Vail's Village and make their way up the pass via the Bike Path. It is a great spectator sport as you can watch and cheer on each racer individually from any position along the way.
The start is remarkably fun to view as they shoot out of the gate; the finish area is filled with the clamber of cow bells as spectators cheer on these cyclists and help encourage them to be the fastest climber. There are several ways to access this race. You can park at the top of Vail Pass and ride down to the finish. You can also continue down the bike path into the village or claim a spot somewhere along the way. The only poor choice for viewing would be not attending!
USA Pro Challenge Start Time 1:05 / Expected Finish 3:50pm
Schedule of Events:
12pm – 6pm   USA Pro Challenge Festival Area– see the latest in cycling gear and apparel and maybe even pick up some free swag.
1:30pm   Mobile Scavenger Hunt – Download the free FOMO Sonar app for clues and locations that will take you around Vail on your hunt for prizes!
4:15 – 6pm   Ice Cream Apres – Mountain Plaza by Gondola One – celebrate the end of the race with free Haagen Dazs ice cream!
4:15pm – 6pm   ChroMoly Chef Challenge, Mountain Plaza by Gondola One – a bike building contest similar to Iron Chef but with bikes, the Chro-Moly Chef Challenge challenges 4 to 6 teams to build a bike from a selection of bike parts in one hour.
Packing up to head over! I can't wait!!!
~MTN Town Magazine