USA Pro Challenge Stage 2 – Aspen to Breckenridge Schedule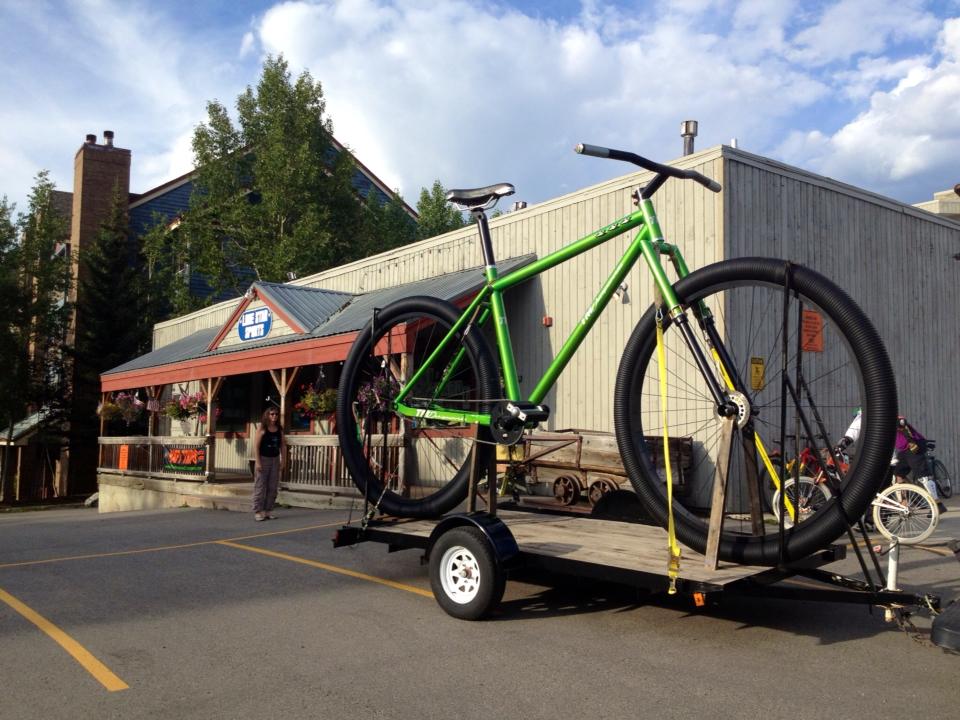 The racers are revving up for a grueling day. The Epic climb over Independence is all party for the spectator, complete work for the team riders. On the spectator side here is the party schedule:
Aspen

:
Photo Courtesy of Pro Cycling Challenge Aspen
Breckenridge

: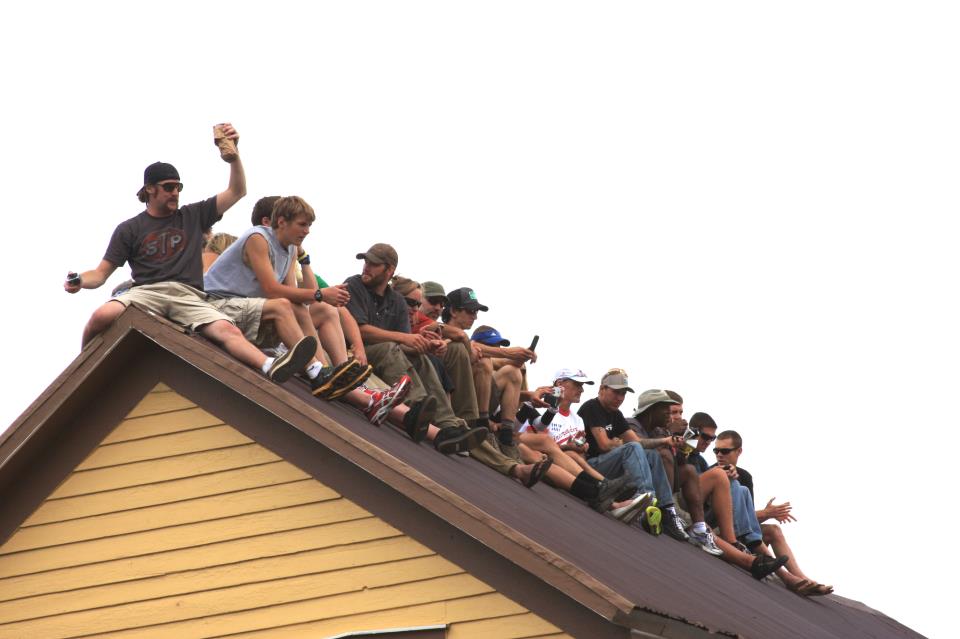 Tuesday, August 20, 2013:
8:30am: Ride with BMC rider George Hincapie, presented by Breck Bike Guides. must RSVP

11:00am: Race Coverage of Stage 2 on the Jumbotron – Riverwalk Center Lawn

1:00pm: Finish Festival opens – Tiger Dredge lot (River Walk Center parking area)

1:00pm: Summit Mountain Challenge (SMC) Mountain Bike Junior League Street Sprints

2:00pm – 5:00pm: RipStoke Mountain Bike Show

2:00pm: Pine Beatles free concert  – Finish Festival Stage

3:30pm: ETA Stage 2 Finish into Breckenridge (subject to change)

3:45pm: Awards presentation for Stage 2 of U.S.A Pro Challenge – Finish Festival stage

4:15pm: Summit Mountain Challenge (SMC) #6 – Peaks Trail TT

5:30pm: Railroad Earth Concert – Riverwalk Center
The New Jersey-based "newgrass" band will play a free concert at the Riverwalk Center on Tuesday, August 20 at 5:30pm to welcome the cyclists to town (doors open at 5:00pm). The band just played a wildly successful show at Red Rocks and we're honored to have them here in town. Learn More.

6:00pm: Finish Festival Village closes

6:00 pm: Meet & Greet with George Hincapie – Breck Bike Guides, 114 Lincoln Street
Wednesday, August 21, 2013:
9:30am: Start Festival Village Opens – Blue River Plaza

9:30am: Autograph Alley opens – Main St.

9:30am: Grand Lodge on Peak 7 Strider Challenge, presented by Stork & Bear – Main Street
* For kids ages 2-5. Register today at Stork & Bear (610 Main St in Frisco), or day of event, by 9:00am at the Stork & Bear booth in Blue River Plaza. 970.668.5937 for more info.

10:00am – 12:00pm: RipStoke Mountain Bike Show

11:00am: Live Race Coverage of Stage 3 on Jumbotron – Riverwalk Center Lawn

12:10pm: Estimated start time for stage 3

1:00pm: Funkadelic Pond Crossing Challenge, presented by Maverick Sports Promotions  – Dredge Pond

5:00pm: BRC August Mixer – Alpine Bank
Bike to the August Breckenridge Resort Chamber's Mixer to meet and mingle with local business owners. Learn the latest on town happenings and initiatives and enjoy some free passed hors d'oeuvres.
– See more at: http://upcc.gobreck.com/#sthash.NdXpUWmp.dpuf
P.S.- Be sure to stop by Lone Star Sports in Breckenridge to see the worlds largest Mountain Bike: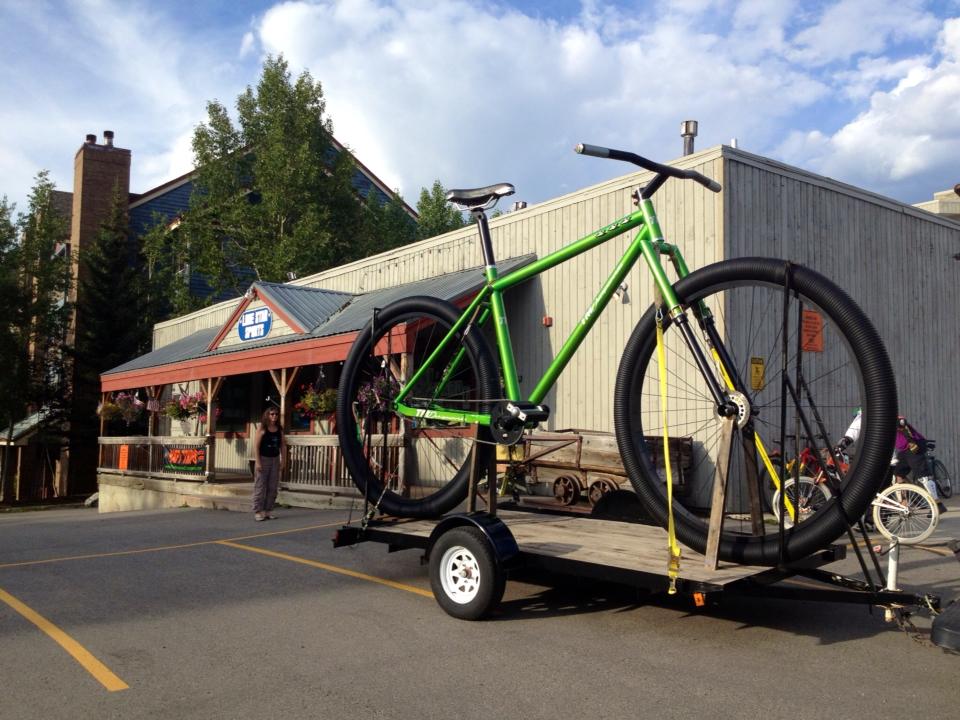 Photo Courtesy of Pete Deininger
Get your costume, your party hat and a camera! We will see you out there – Woo Hoo!
~MTN Town Magazine
MtnTownViews.com is MTN Town Magazine's daily journal blogging about Colorado's mountain towns and resorts. Like them on Facebook and Follow on Twitter. Click the cover to read the Winter 2012-13 Issue.
© 2013 MTN Town Magazine. All rights reserved. Republication, in part or entirety, requires permission.