Ullr! Ullr! Ullr! Breckenridge Celebrates 50 Years of the Patron Saint of Skiers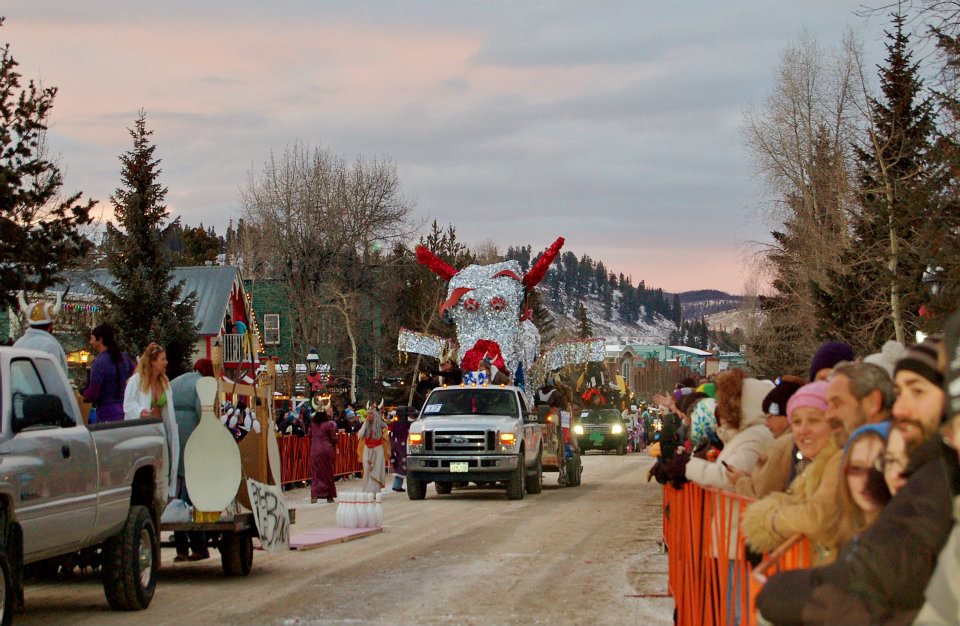 Although Ullr is far older then 50, Breckenridge is in the midst of a Massive celebration! 50 Years of Fun Ullr celebrations are underway and you do NOT want to miss them. The crowning of the Ullr King and Queen,  Dave and Cindy Love, long time locals and huge supporters of the town, kicked off the celebration. Yesterday folks got the opportunity to take in all of Ullr's glory with Free Nordic Skiing, Ice Skating and a ton of fun.
Today Ullr is honored with the strenuously funny Ullympics with games beginning at 6pm at the Riverwalk Center on the lawn. Costumed athletes will attempt the great frying pan toss, ski boot relay and more. Then the sacrifice's begin, virgins… I a mean single bachelor and bachelorette's, will attempt to find a date (much harder for the guys in this town) in the annual Ullr Dating Game at Cecilia's! Sign up here hotties: call KSMT at 970-453-2234 ext. 20. FREE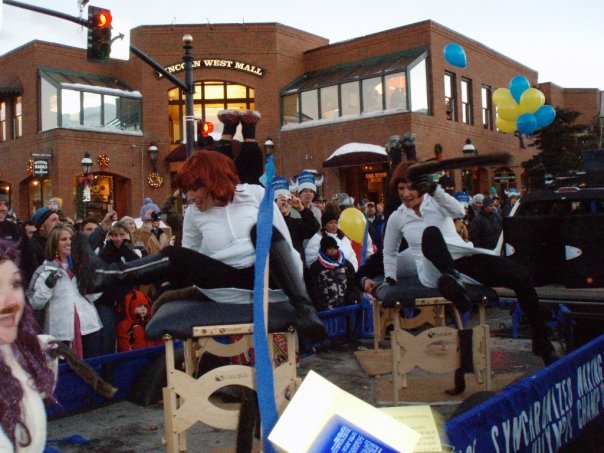 Then Thursday everyone will break out their Ullr Helmets- Time for the Ullr Fest Parade and Town Bonfire! Don't have one, do not despair friends  Stay tuned for a lesson on the how and what in our upcoming post. Now this is one of the craziest parades in the world! Anything goes and I mean anything. This could be the Winter version of Burning Man on 2 miles of pavement… Hotubs on wheels, skiers jumping from truck beds, dog mushers on kegs, fur bikinis, dancing hoochies girls and a whole lot of whooping and cheering. This will be my 22nd Ullr Parade and I cannot wait. Get to Breckenridge and experience it yourself.
After laughing to exhaustion go warm up at the town Bonfire. We will be sacrificing our old Christmas trees which is always a site to see! But it does not end there! Comedy night – Friday, Ullr Classic, Pond Hockey Tournament – Saturday and the Ullr Fashion Show (8pm) will close out the week with a Viking-themed costume contest at the Park Avenue Pub with Hennessy drink specials, music and tons of giveaways and prizes.
Ok, so why aren't you here? We are already having fun and so should you – Ullr Hooky friends think about it!
~MTN Town Magazine
Photo Credits:
Featured Image at Top, 2nd Photo and 4th Photo –GoBreck.com
3rd Photo – MTN T0wn Magazine
MtnTownViews.com is MTN Town Magazine's daily journal blogging about Colorado's mountain towns. Like them on Facebook and Follow on Twitter. Click the cover to read the Winter 2012-13 Issue.
© 2013, MTN Town Magazine. All rights reserved. Republication, in part or entirety, requires permission.