The Wellington Neighborhood – Dwell in a Colorado MTN Town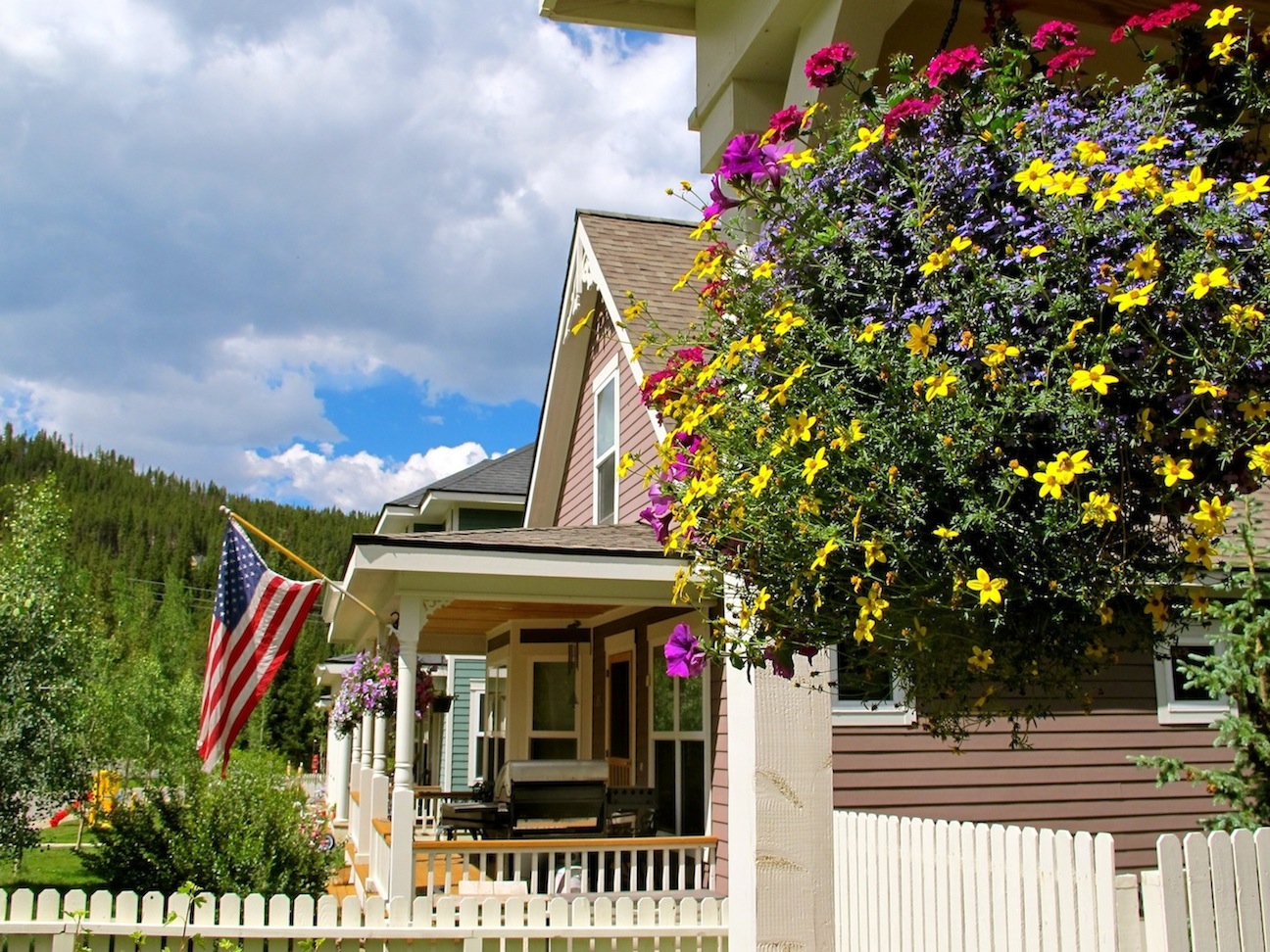 The developer of The Wellington Neighborhood community had a simple vision, create a traditional neighborhood with a sense of camaraderie while meeting five objectives; create a place where a sense of community will grow, design the area after traditional neighborhoods of the past, provide needed housing for a variety of residents, give life back to a destroyed land and develop sustainable homes. Using those objectives as the foundation of The Wellington Neighborhood, the area has been embraced by all who live in and around the area.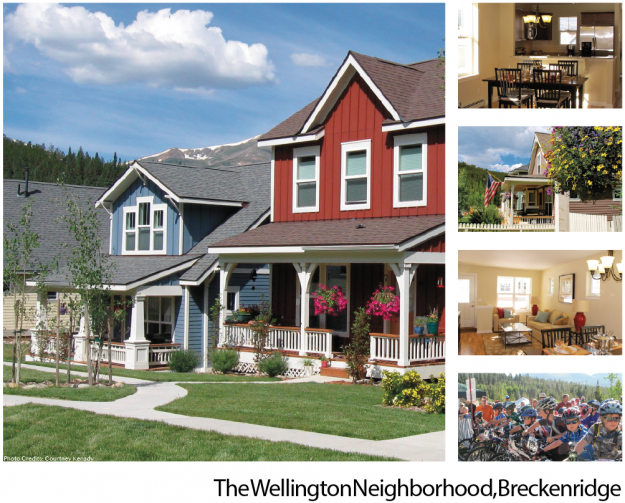 This is not a city of sameness; each home is different from the next. Paint colors are cheerful, the streets and alleyways are paved and narrow, yards are green, picket fences are abundant and common areas are friendly. A mix of families, empty nesters and young adults occupy these homes. There is a feeling of unity amongst them. The location is not too far off from the center of Breckenridge, the Breckenridge Recreation Center and Breckenridge Ski area. Access to 1,840 acres of land with a variety of trails in an area known as the Golden Horseshoe are right out these homeowners front door.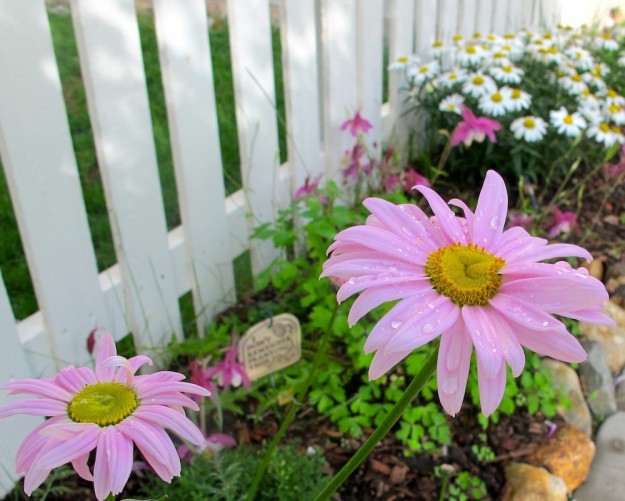 The homes and the development of the community were planned to meet LEED sustainability check points such as solar orientation, passive solar gain, compact and efficient building envelopes, recycling through construction, indoor air quality measures, energy efficiency, water conservation and increased insulation levels.  Solar is being embraced by many of the home owners in this area too.  For further information contact thier offices.
The Wellington Neighborhood – Breckenridge, Colorado
970-453-5303 | www.poplarhouse.com
~MTN Town Magazine
Images Courtesy of Courtney Kenady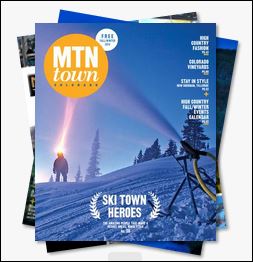 MTN Town Magazine Copyright © 2015 | MTN Town Magazine all rights reserved. All editorial and images are property of MTN Town Magazine and require permission for use and re-publication.