Telluride Winter Music Series – Telluride.com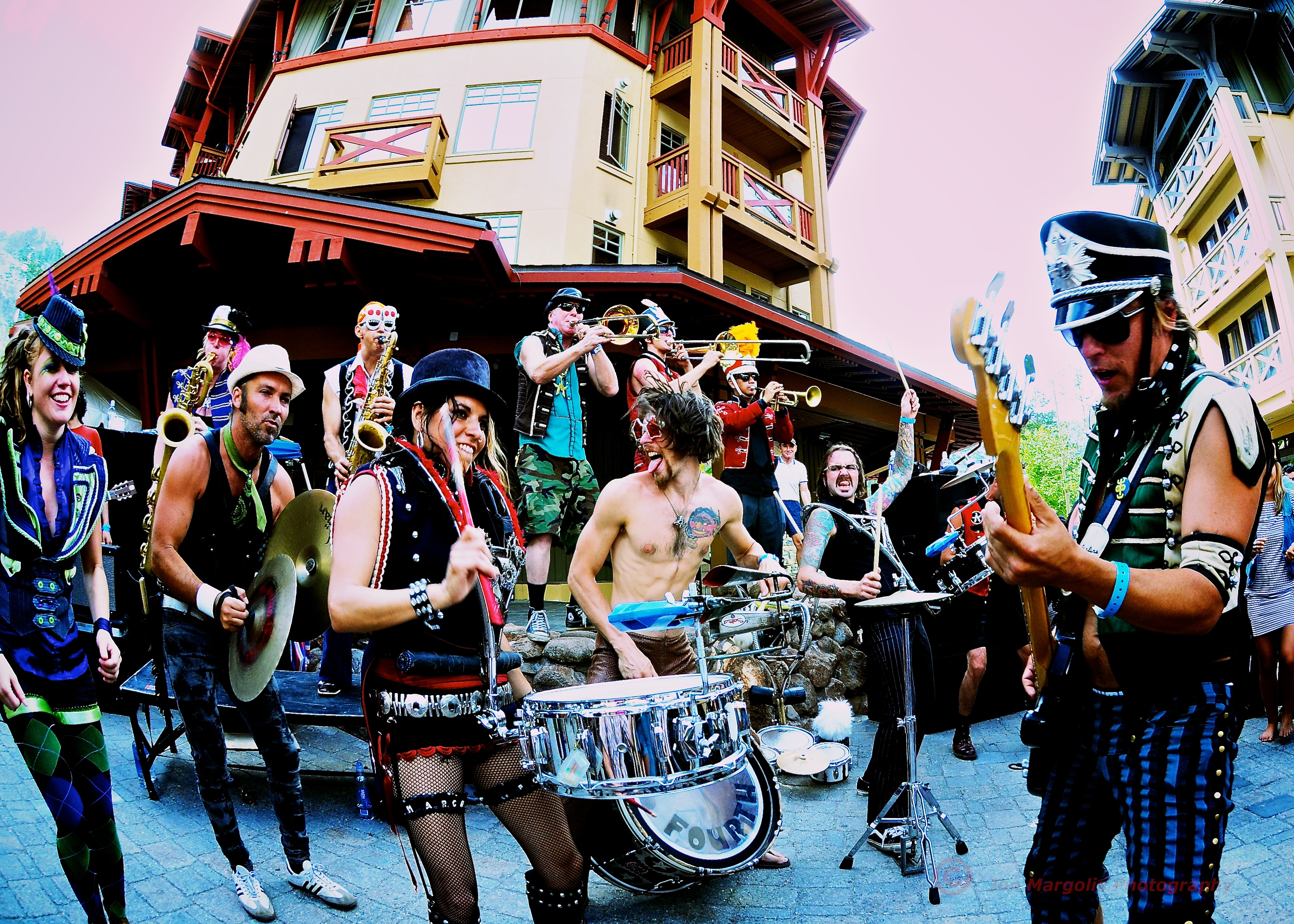 Telluride.com got the scoop on the recently released 2014 Winter Music Series at the Telluride Conference Center in Mountain Village.  Just in case you needed one more reason to visit their lovely town The Sheridan Arts Foundation and the Telluride Ski Resort are ready get you up early and keep you out late.
•MarchFourth Marching Band: Saturday, January 25, tickets $20 (plus nominal ticketing fee) 9 p.m. show, 8:30 doors. Check out this eclectic crew of Portland musicians and circus performers that have developed quite the local and regional following after performing at Telluride Jazz Celebration, Telluride Blues and Brews Festival and the SOH. MarchFourth is far from a marching band in any traditional sense, anchored by funk electric bass, they carry audiences to the African jungle by way of Brazil with samples from the best of American funk, rock and jazz. Everything is tied together with their high-stepping stilt acrobatics.
•Leftover Salmon: Sunday, February 16, tickets $30 (plus nominal ticketing fee) 9 p.m. show, 8:30 doors. Colorado's legendary jam grass band Leftover Salmon sure does love Telluride, and Telluride loves these guys right back. They've played countless festivals and played late into the night at the Sheridan Opera House, but this year it's time to take their big bluegrass, Cajun, funk, boogie laced sound to the Telluride Conference Center. The sound of Leftover Salmon is unmistakable: fluid, loose-limbed and simultaneously rootsy and daring.
•Steel Pulse: Thursday, March 20, tickets $30 (plus nominal ticketing fee) 9 p.m. show, 8:30 doors. Grammy award-winning reggae band Steel Pulse has been true to their reggae roots for more than 35 years. One of Bob Marley's personal favorites, the band is one of the preeminent reggae bands touring today spreading the Jamaican message of love and justice around the world to music lovers.
More live music in Telluride is ALWAYS a good thing, especially in the winter!
~Telluride.com
Photos Courtesy of: March Fourth Marching Band, Leftover Salmon, Steel Pulse.
MtnTownViews.com is MTN Town Magazine's daily journal blogging about Colorado's mountain towns and resorts. Like them on Facebook and Follow on Twitter. Click the cover to read the Winter 2012-13 Issue.
© 2013 MTN Town Magazine. All rights reserved. Republication, in part or entirety, requires permission.