Surf Chateau Boutique Hotel, Buena Vista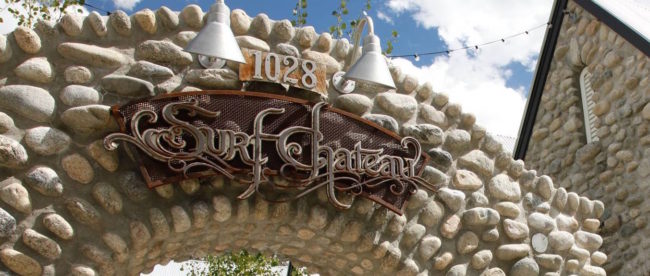 Located on the bank of the Arkansas River, the Surf Chateau overlooks the Buena Vista River Park in the heart of a critically acclaimed walkable neighborhood called South Main. Here at this boutique hotel you will find charming architecture, a relaxed small-town feel and endless opportunities for adventure. World-class activities and an extensive system of trails are just steps away. When you're done with the day's journey, dining and boutique shops are at your fingertips and the Surf Chateau is the perfect place to rest.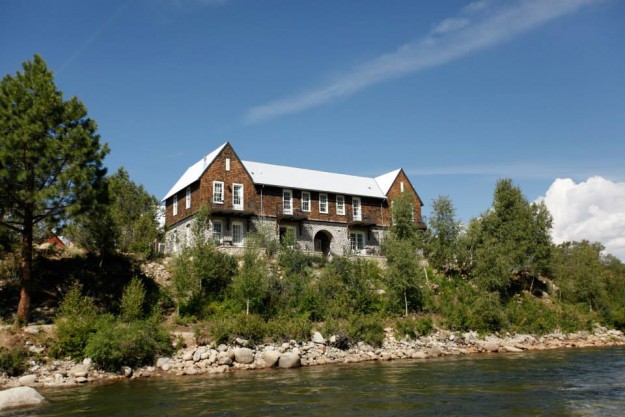 The Surf Chateau is a distinctly different hotel experience. We invite you to step away from the world of conventional corporate rooms and step into a place where thoughtful design, balanced with endless possibility for outdoor adventure, creates the perfect framework for your vacation.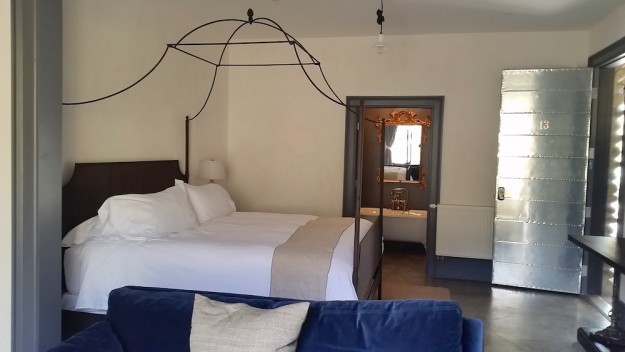 Our passion for timeless architecture, comfortable, elegant interiors, sustainable materials and outstanding craftsmanship is evident from the moment you arrive. There is nothing ordinary about the Surf Chateau.
Walk through the property and you'll discover a mix of fireplaces, 19th century inspired canopy beds, clawfoot tubs, chandeliers, handmade oak barrel top tables, vaulted beadboard ceilings, patios and balconies with stunning views of surrounding mountains and the river park. At times calm and at times bustling with activity,
the beautifully lit and landscaped central courtyard is an enclosed yet social setting. It's a place for dialogue, drinks, and great times. Spa worthy linens, WiFi and a mini fridge are standard in all rooms.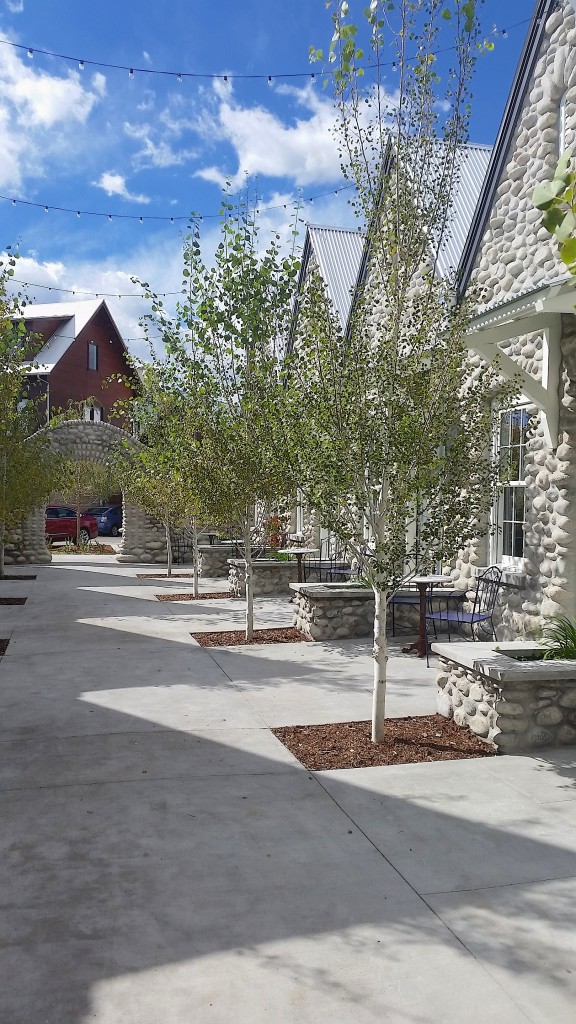 Accessed through the Surf Chateau's unique and completely handmade stone archway, the luxurious suite feature a 19th century style steel canopy bed, a clawfoot tub and a beautifully tiled shower. Large double French doors open to a private patio overlooking the river and whitewater park. One king and one twin (which can convert into a king) sleep up to 4.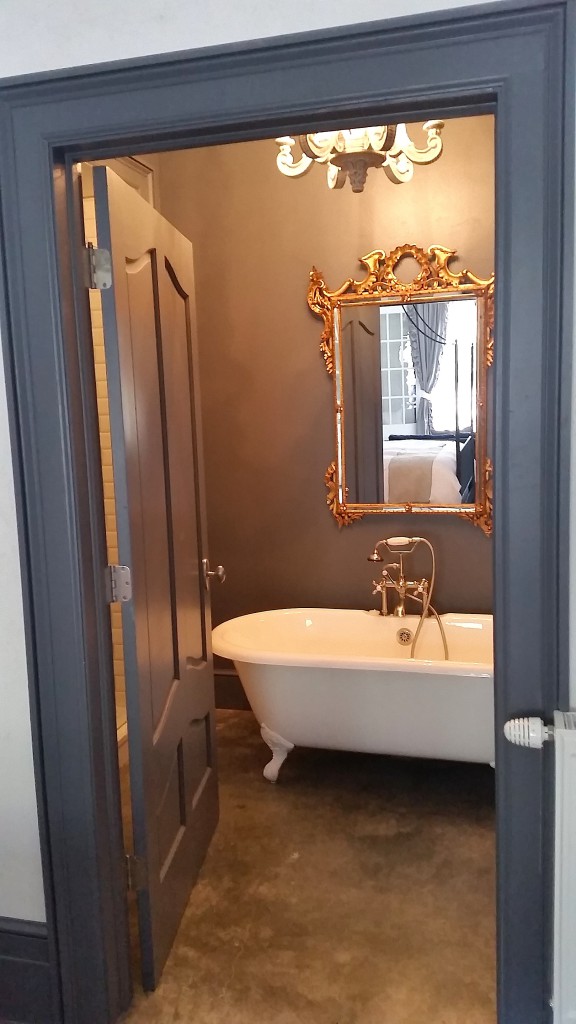 Other rooms offer queen and double queen beds, king beds, cottage fireplace suites and a cottage suite. This suite is inspired by the "tiny house" movement, these cottage style rooms are a home away from home. Traditional vaulted beadboard ceilings, simple chic furnishings and a courtyard patio make it the perfect place to hang out. A queen bed in the ladder accessed loft and a sleeper sofa on the main level sleep up to 4.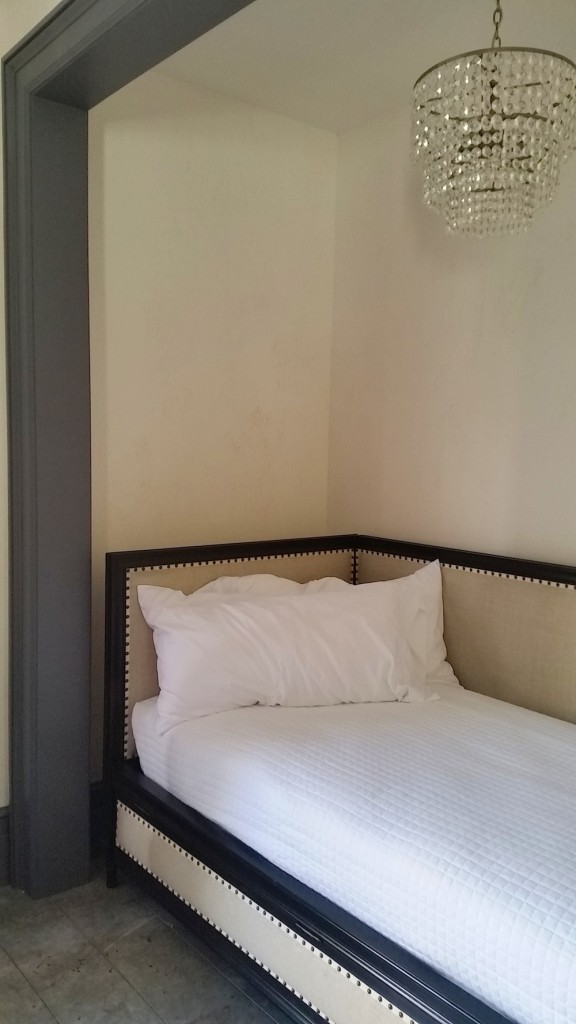 This is a great getaway with winter activites like nordic skiing, alpine skiing at Monarch Mountain, Fat Bike trails and flyfishing in the Winter months. Summer months you can find World-class kayaking, stand-up paddle boarding, rafting, road and mountain biking, fly fishing, and an extensive system of trails that are just steps away.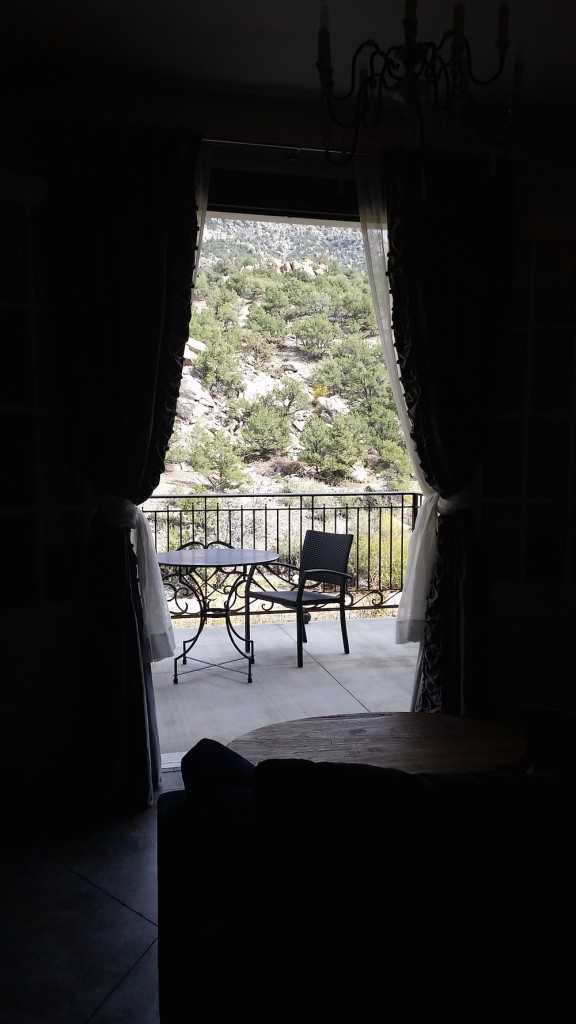 Great for a romatic evening away, with a group of friends or a personal retreat. Wedding parties love this beautiful location. Book a room and spend a night in the amazing little town of Buena Vista for a big day of fun.
1028 Wave Street
South Main, Buena Vista Colorado
~MTN Town Magazine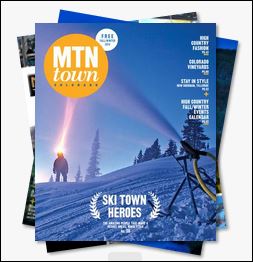 MTN Town Magazine Copyright © 2015 | MTN Town Magazine all rights reserved. All editorial and images are property of MTN Town Magazine and require permission for use and re-publication.