Strings Kitchen & Garden Tour – Cooking up a Steamboat Fundraiser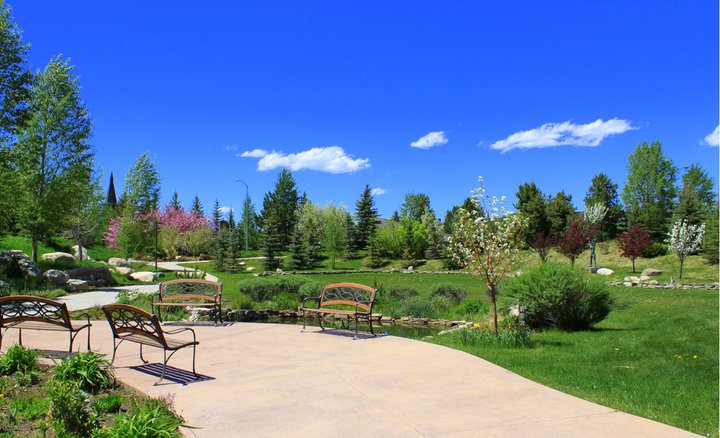 I love this concept. A self tour via bicycle to visit some of Steamboat's premier homes and gardens. Organized by the Guild of Strings Music Festival, the Strings Kitchen & Garden Tour will feature seven homes with amazing kitchens and high country gardens on Saturday, July 16.  The homes include a log home in the woods with a new kitchen that artfully blends the indoors with the outdoors.  An Old Town charmer from the 1940's with history and views and two new homes overlooking Catamount Lake that combine state-of-the-art kitchens with family-friendly designs. 
The tour features two remarkable vegetable gardens, one with pioneer roots and the other using state of the art organic techniques. Some serious inspiration for anyone who likes to eat fresh produce straight out of the garden.
The Strings Kitchen & Garden Tour kicks off at the Strings Park with a light continental breakfast and live music from 8:30 – 9:30 a.m. Tour participants' tickets includes a map and descriptions of these beautiful locations across Steamboat.  The Strings Guild Silent Auction has opportunities to bid on fantastic items including an antique slot machine and original art from Steamboat artisans.  The Silent Auction will be available for bidding at the morning reception and at the Strings concerts on Saturday July 16 and Sunday, July 17.  All proceeds of the Kitchen and Garden Tour and Silent Auction benefit the Strings Music Festival.
While most ticket buyers choose the self-guided option of the Tour, the 35-mile biking alternative provides a great way to experience the featured kitchens and gardens.  Support vehicles will be circling the route to assist cyclists. The ride is easy to moderate in difficulty at an elevation of approximately 6,700 feet.  Cyclists will amble south out of Steamboat Springs to pristine Catamount Lake before heading back towards the town. 
Tour guests wanting a more relaxed mode of transportation can partake of the "VIP Tour" and enjoy an air-conditioned journey to the locations alongside a Master Gardener who provides gardening insight.  The VIP option also includes lunch and goodie bag.  Group VIP Tour rates are also available with a private van for groups of up to seven. Tickets are available for purchase at the Strings Box Office, by phone at 970.879.5056 x 105, or at http://www.stringsmusicfestival.com/.  Tickets for the self-guided or bike tour are priced at $25 in advance, $30 day of tour, and $65 for the VIP Tour.  This event is generously sponsored by Millennium Bank with additional support from Steamboat Magazine.
Images Courtesy of Strings Music Festival