Steamboat Resort Summer: Music, Mountain Bikes and Movies

The official start to Summer is almost here and Steamboat Springs is green, warm and ready to welcome you to a great season of fun. Building off the inaugural summer season last year, the Steamboat Resort Mountain Music Series, Coca-Cola Movies on the Mountains and expanded Twilight Mountain Biking return to the Steamboat Ski Resort this summer.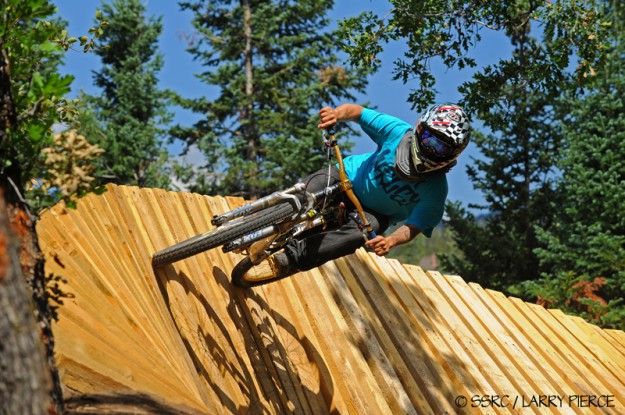 "Who doesn't like being outside in Steamboat, especially during the summer when nights are refreshing, friends gather with abundance and the opportunities are endless," said Rob Perlman, senior vice president of sales and marketing for the Steamboat Ski & Resort Corp. "The mountain village has truly bloomed with life and these exciting programs only add to the enthusiasm of the mountain vacation experience."   The Steamboat Mountain Music Series again will offer free concerts in the heart of Gondola Square featuring music that spans the spectrum across blues, funk, reggae, bluegrass and more. The evening Mountain Music Series kicks off Friday, June 27, and continues with four additional concerts through mid-August. Based on the popular downtown free summer concert series, these outdoor music concerts focus on the more intimate setting of the Steamboat Stage at the base of Steamboat Ski Resort.  All shows are scheduled to start at 7 p.m.   June 27………………….. Tommy Castro and The Pain Killers (rockin' blues) July 11…………………… The Groovetrotters (funk, reggae rock) July 25…………………… ReGROOVEaNATION (with special guest Selasee) Aug. 1……………………. Wish Your Were Pink (Pink Floyd tribute band) Aug. 15………………….. Paper Bird (bluegrass)   Starting at sunset July 5 and running most Saturday evenings through Aug. 23, families and friends can settle in under the stars in Gondola Square to watch a feature film during the free Coca-Cola Movies on the Mountain series.  The following schedule, weather permitting, is planned during this year's program:
| | |
| --- | --- |
| July 5………………… FrozenJuly 12………………. UPJuly 19………………. Despicable Me 2 July 26………………. ET | Aug. 2………………. The GooniesAug. 9………………. No MovieAug. 16…………….. The Hunger Games: Catching Fire Aug. 23…………….. Singletrack High sponsored by IMBA |
With the success of last year's Twilight Biking program, the resort will expand to include Wednesday, Thursday and Fridayevenings. The twilight program provides evening access via the gondola from 4 pm to 7 pm for bikers to enjoy the Steamboat Bike Park. As an added benefit for the 2014 summer, Steamboat Bike Park pass holders will enjoy three free days at both Winter Park and Crested Butte to experience their bike parks and trails.   The Steamboat Bike Park is an extraordinary new bike park in Northwest Colorado with nearly 2,200 vertical feet of lift-served, gravity-fed and downhill flow trails. With a base elevation lower than most parks in the Rocky Mountains, Steamboat has a vibrant array of vegetation with trails winding through large aspen groves and thick undergrowth, resulting in a truly unique experience. The trail crew, in conjunction with industry-leading designers-Gravity Logic-utilized the natural topography ensuring a thrilling ride that highlights the best of the mountain's natural features, rocks, bridges, drops and man-made jumps, all while providing exciting terrain for all ability levels. Be sure to check the resorts calendar of events to pack in your time if your heading up for a visit. Steamboat Springs is always a welcome retreat.   ~Mtn Town Views Photo Credits: Steamboat Chamber of Commerce: Larry Pierce, Steamboat Ski & Resort Corp.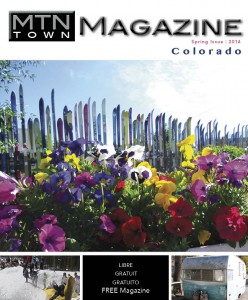 Mtn Town Views is 
MTN Town Magazine
's  journal blogging about Colorado's mountain towns and resorts. Like us on 
Facebook
 and Follow on
Twitter
. Click the cover to read the Spring 2014 issue.© 2014 MTN Town Magazine. All rights reserved. Republication, in part or entirety, requires permission.