SOS Outreach Colorado – 362 Kids, 7 Resorts, Sims and Airwalk Kickoff their Season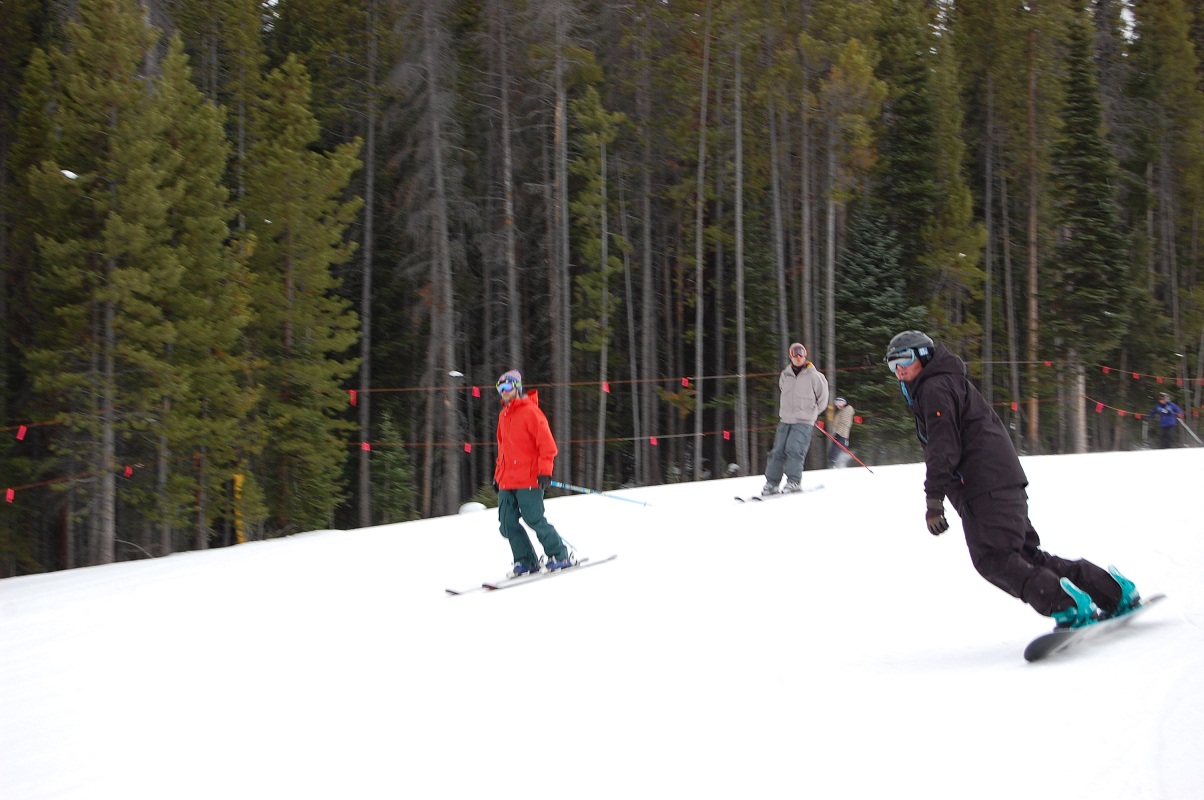 This is a huge kick-off weekend for SOS Outreach in Colorado. 362 kids will be hosted at 7 different resorts over the next three days. At Loveland Ski Area a couple of Sims pro snowboarders will be ready to ride with the SOS University kids today. Two riders from Collective Licensing International, owners of Sims and Airwalk, Seth Hill and Bryan Daino and 32 SOS Outreach youth from Mapleton Expeditionary School of the Arts (MESA) in Denver will be joining SOS Outreach's first University program day at Loveland today, December 2. Sims has donated more than $10,000 in cash and in-kind goods and has sent riders out to ride with SOS kids for four consecutive years.
Youth participating in SOS programs are often underserved in that they come from low-income families, single-parent households, are involved in the court system or are demonstrating poor academic achievement. SOS combats this problem by providing high quality programs that positively impacts self-esteem, provides opportunities for youth to participate positively in their community, supports youth through mentorship and encourages character education. By using outdoor activity as an incentive, SOS can inject life skills into the curriculum.
These riders shed a positive light on at-risk youth. Not only does this opportunity show them that the community cares, but it gives SOS youth a chance to see where they can go in the sport and their lives if they work hard in and out of school. SOS is a youth development non-profit that gets at-risk youth outdoors and involved in their communities through sports and leadership programs. This year SOS will serve 5,000 youth in 15 states nationwide and New Zealand.
Have fun out there kids!
~MTN Town Magazine