Colorado Snowfall! Lots and Lots of Snow in Colorado's MTN Towns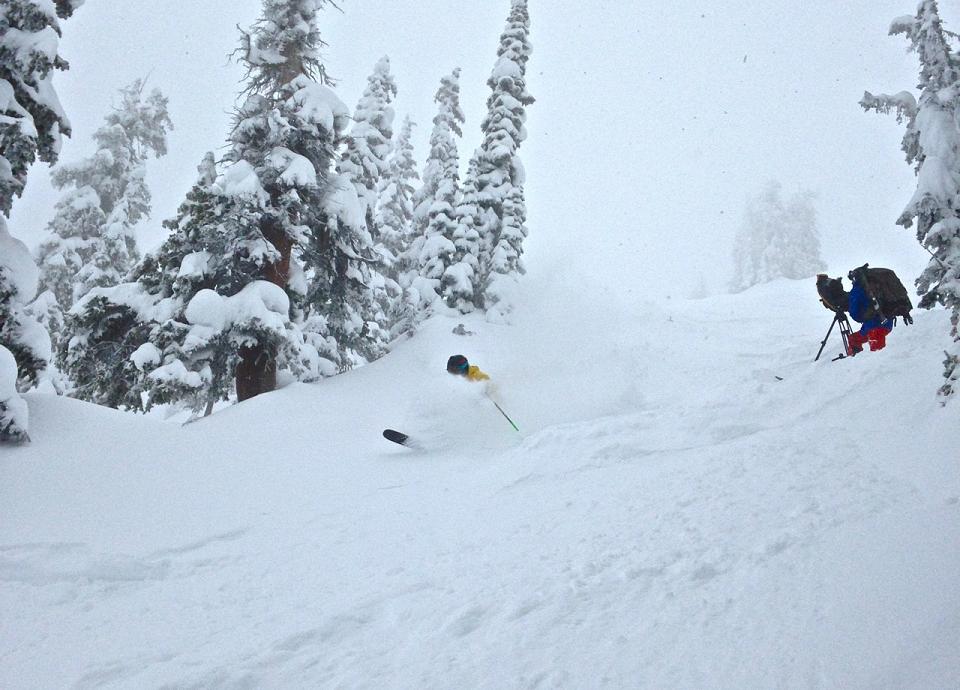 It is officially mid season and all of us up here in Colorado's mountain towns have been frolicking in the relentless snowfall that has covered our mountains, our towns, our cars and our skis and boards! Glory Hallelujah!!!  All 21 Colorado Ski Country USA (CSCUSA) resorts reported significant new snowfall and historically the snowiest months of the year are still to come.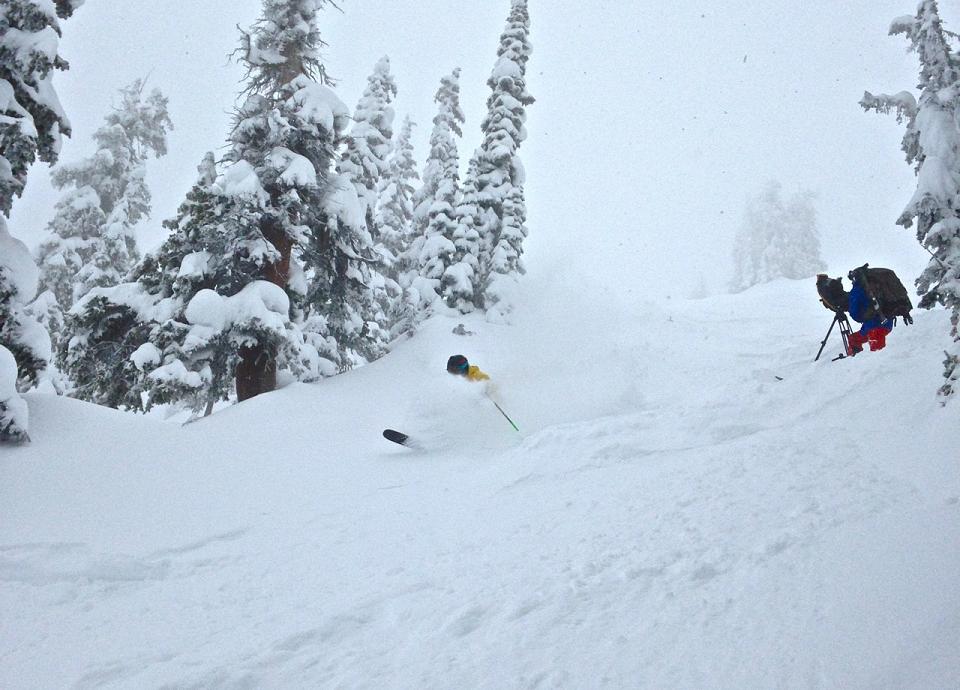 Catching the action at Crested Butte Mountain Resort – Photo Credit Erica Mueller
Since Thursday, CSCUSA resorts have enjoyed an average of 22.5 inches of new snow. Double-digit accumulation totals on 19 CSCUSA resorts, 2+ feet at 10 resorts, and 3+ feet at five resorts, leaving skiers and snowboarders with a pristine playground of powder. This weekend's storm traveled from the Pacific Ocean to the central mountains of Colorado and stalled at the continental divide, leaving snow totals that have to be seen to be believed. Monarch Mountain has received a foot or more of snow for four consecutive days, leaving 55 inches of new powder since last Thursday, and Arapahoe Basin has recorded 41 inches of new snow in the same time period. Crested Butte has welcomed 37 inches of new snow, and Loveland Ski Area and Eldora each saw 35 inches of fresh powder.
Monarch Dump! Photo Credit: Monarch Mountain
Several resorts' snow accumulations approached two feet and could surpass it today. Copper Mountain and Wolf Creek each have measured over 23 inches of new snow so far, while Winter Park has seen 21.5+ inches. 19 inches of new snow fell at Ski Cooper and Steamboat, and Ski Granby Ranch saw 16 inches of powder.
Soft landings for big air at Copper Mountain. Photo credit: Tripp Fay 
Further west, Silverton registered 36 inches of new snow while Powderhorn celebrated 26 inches of fresh powder. Aspen Highlands received 17 inches of new snow, Durango Mountain Resort received 13 inches, Howelsen recorded a foot of new snow, and Sunlight Mountain and Snowmass measured 11 inches. Aspen Mountain received 10 inches, Telluride saw 6 inches of new powder, and Buttermilk received 5 inches of new snow.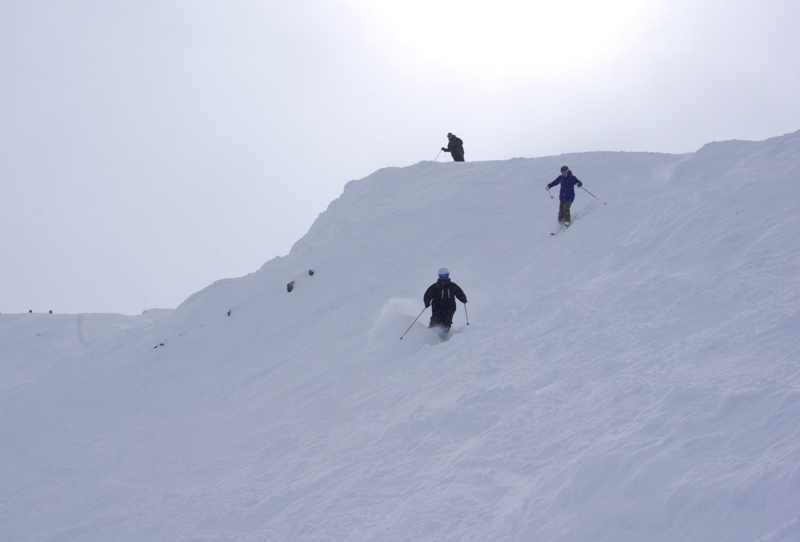 Fluffy turns at Arapahoe Basin
With many CSCUSA resorts surpassing 200 inches of total snowfall this weekend, and base depths exceeding 100 inches, the conditions at Colorado's ski resorts will be excellent through the President's Day holiday weekend when the next significant snowstorm is expected to arrive. I better go shovel my roof!
~MTN Town Magazine
MtnTownViews.com is MTN Town Magazine's daily journal blogging about Colorado's mountain towns and resorts. Like them on Facebook and Follow on Twitter. Click the cover to read the Winter 2012-13 Issue.
© 2014 MTN Town Magazine. All rights reserved. Republication, in part or entirety, requires permission.