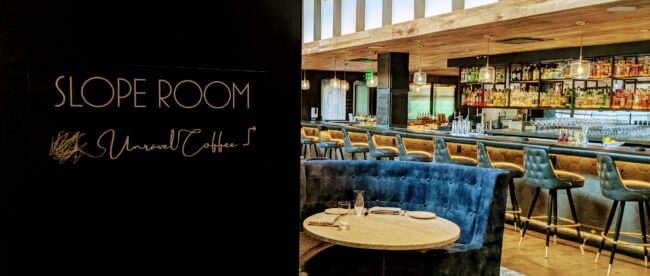 Lux Dining for an Active Outdoor Community
When you step into Slope Room at the new Gravity Haus in Vail, you will get all the feels as you enter their stylish and posh dining space. Slope Room is more than a beautiful salle a manger, it is a restaurant that offers exceptionally crafted food presented with prompt, professional service.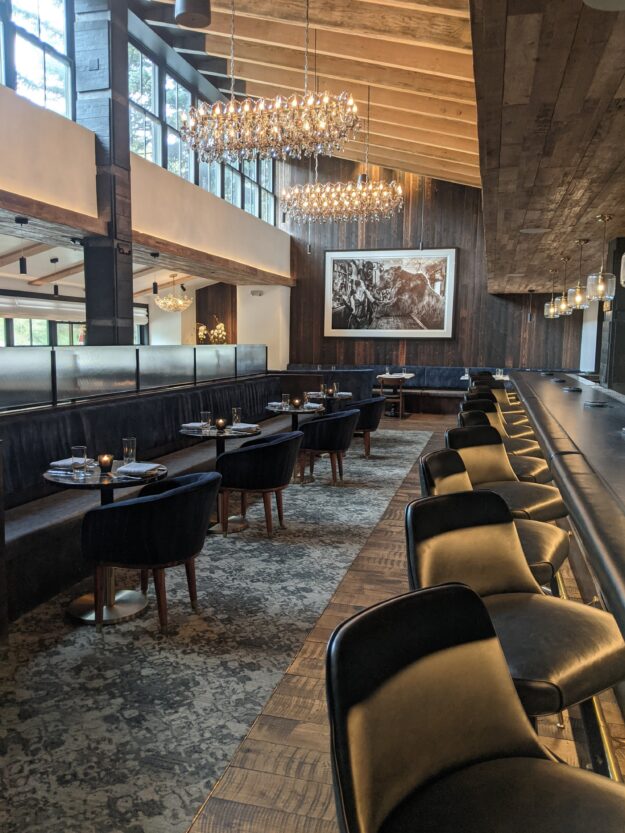 Slope Room is not a new name. Back in the 60's it was a legendary Vail bar. Today the name graces the restaurant and lounge housed in the new Gravity Haus slopeside lodging facility. Here the hotel's guests and members (a group of outdoor enthusiasts who seek to maximize their time getting outdoors) have a dining experience awaiting them in the 126 seat mountain bistro with a menu offering something for everyone.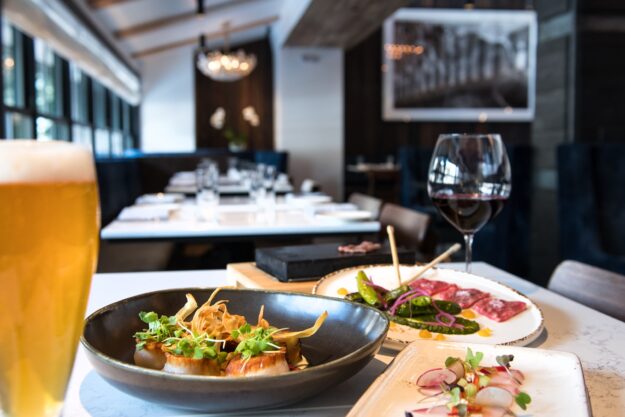 Part of Gravity Haus founder, Jim Deters, vision was to bring nutritious food to their visitors and members to fuel up their bodies to make the most of an activity filled day outside or replenish and recharge its needs at day's end. Chef Alberto Rogelio Soto prides himself on sourcing organic and sustainable foods from a variety of local producers like Christensen Ranch. A Colorado ranch where four generations pride themselves in raising cattle naturally. No antibiotics ever is the foundation of Red Bird Farms for raising the chicken that you will find in addition to many other eco-conscious purveyors on Slope Room menus.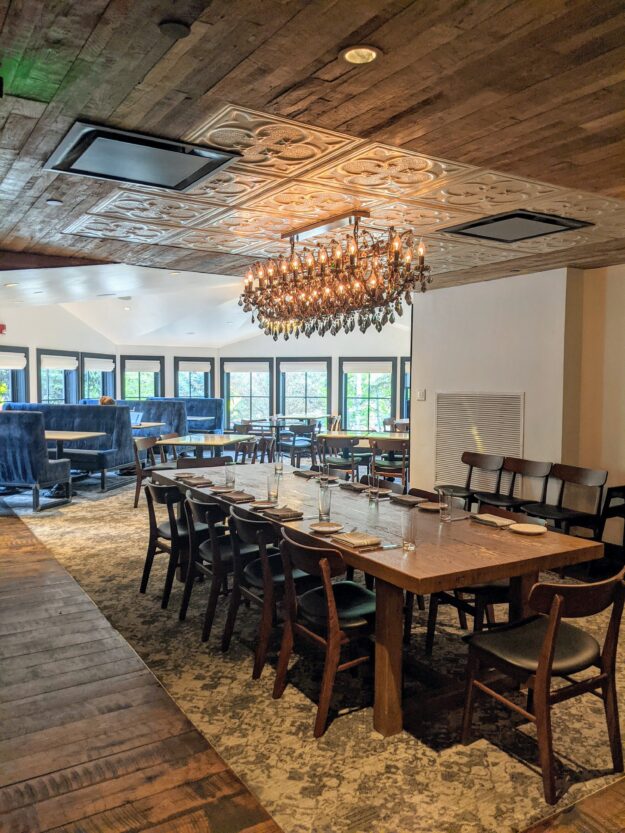 Breakfast, lunch, and dinner are all offered at Slope Room. I adored the Seared Scottish Salmon at a recent visit with nori dumplings and miso bok choy for dinner. My companion chose and delighted over a perfectly seared 8oz Denver Steak complemented with an eggplant caponata. Rather than start with an appetizer, which was tempting, we decided to save room for dessert. I do not know the last time I've had Baked Alaska, but Slope Room's S'More Baked Alaska was sensational.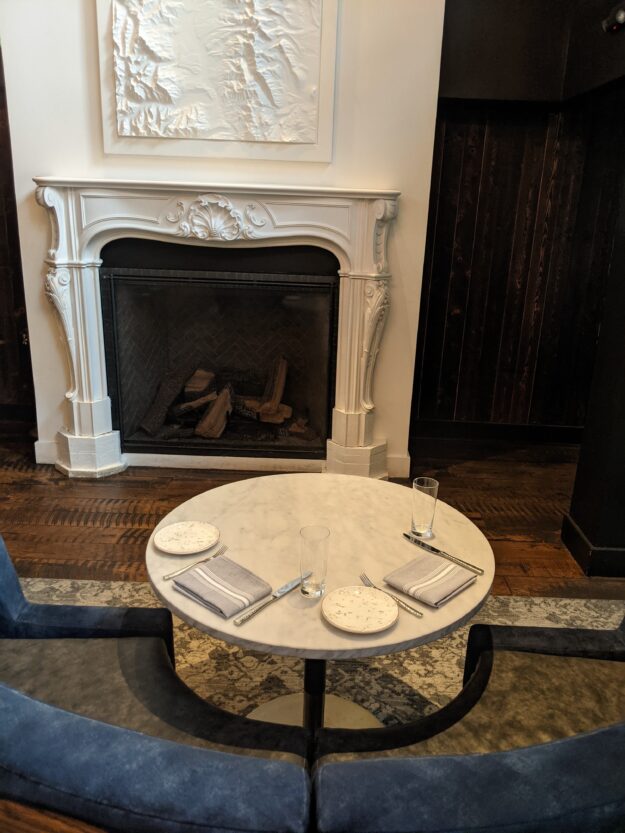 A carefully curated Slope Room winter menu rolled out recently, and we look forward to experiencing more of their elevated offerings with each season. Some Apres-ski appetizers and cocktails this winter will be a perfect end to a day out in Vail as well as rolling in from a session of single track during the warmer months of the year. This slope side establishment immerses your senses and replenishes the body with a satisfying, heady dining experience. Be sure to call ahead and make a reservation for this lovely alpine bistro.
by Pepper Hamilton
Gravity Haus
Vail, Colorado
Stay in touch with Colorado's Mountain Town Events:
www.mtntownmagazine.com/events-calendar
*****
MTN Town Media Productions | Celebrating the Colorado mountain lifestyle
Copyright 2021 MTN Town Media Productions all rights reserved.
Post Sponsored by Rendezvous Colorado