Santa Dash Kicks off Wassail Days in Frisco!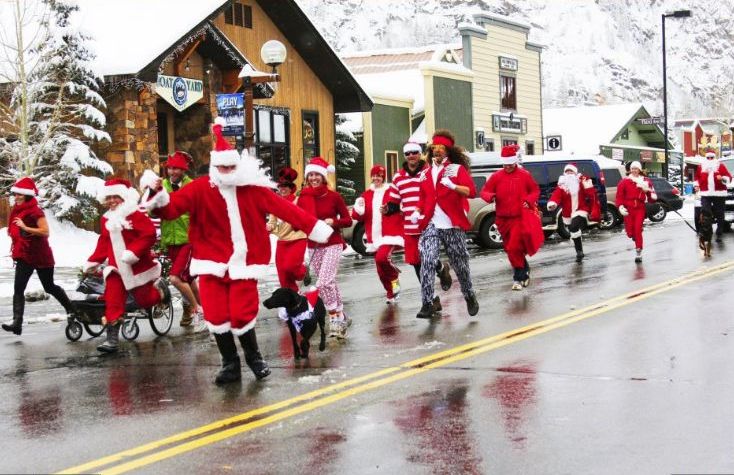 I don't imagine there will be many rotund Santa's streaking down Frisco's Main Street this weekend! I see fit and lithe men with white beards and strong Mrs. Claus's striding right next to them. You too can show off your inner Santa as you dash down Main Street for the first Frisco Santa Dash for Cash.  This fun run takes place Saturday, December 3, 2011 starting at 3 pm as part of Frisco's Wassail Days celebration.  The dash raises money for the Summit County Cares project and helps clients of the Family & Intercultural Resource Center, Summit Community Care Clinic, Advocates for Victims of Assault and Social Services with heat assistance and medical care.
The Santa Dash is a one mile costumed run complete with a milk and cookie  station.  Kids 12 and under are free and pets are welcome.   Registration includes a Santa Dash t- shirt, Santa hat, and  ½ hour tubing session at the Frisco Adventure Park.  Naughty or nice every Santa stocking has the chance for a $100.00  in cash.
The Santa Dash for Cash is just one of the events taking place during Frisco's Wassail Days celebration December 3 – 11, 2011.  For more information visit WassailDays.com or register at Active.com.