Protect Your Property and Forest from Wildfire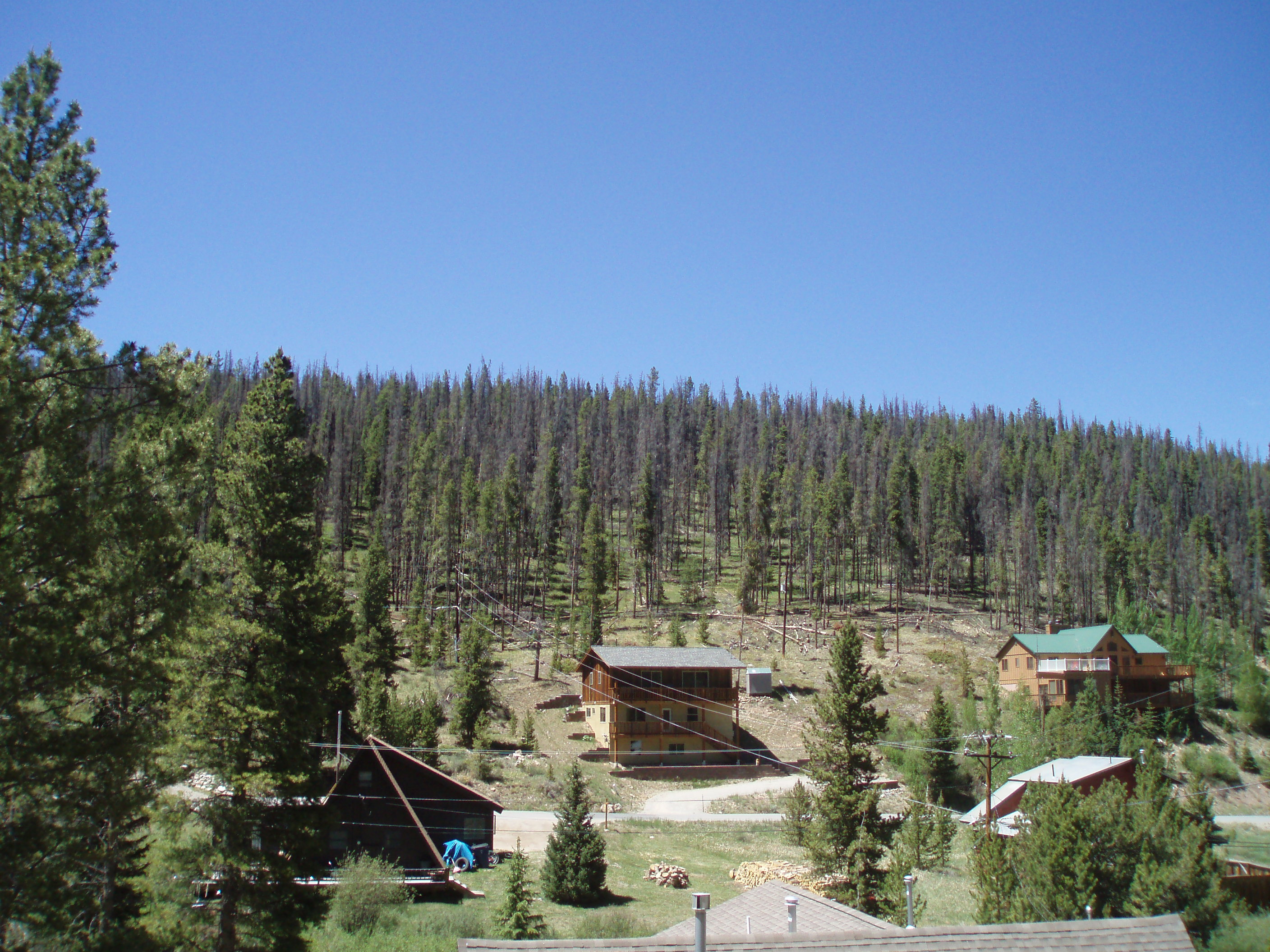 We got a bit of rain in some places here on the West side of the Colorado Continental Divide but that has not driven down the fire danger ratings. I know we have all been thinking about wildfire and prepping our fire plans. There are a number of steps homeowners can take to protect their property and help alleviate the spread of fires. Red, White and Blue Fire Department in Breckenridge provided this powerful information.
Preventative measures include clearing excess fuel, creating defensible space around your home and using FireWise practices. Homeowners should be sensitive to the fact that fire is a natural part of our ecosystem. Due to Colorado's arid climate and fire-dependent forests, many homeowners and landowners may be particularly vulnerable to wildfires. Fire is unpredictable and if there are weaknesses in your home's fire protection plan, fire can gain the upper hand due to some overlooked or seemingly inconsequential factor. By creating a wildfire defensible zone, homes are less vulnerable from this naturally-occurring phenomenon and the chance of spreading wildfires is greatly reduced.
Two factors have emerged as the primary determinants of a home's ability to survive wildfires: choosing fire-resistant roofing material and creating a wildfire defensible zone. From most companies you can get a roof replacement estimate to tell you how much it would cost you to ensure your roof is safe – which is vital to plan before you start. It is important to choose a fire-resistant roofing material that is rated Class C or higher when building a house in, or near, forests or grasslands. Avoid flammable materials such as wood or shake shingles. One popular kind of non-flammable roofing material is asphalt shingles (https://roofinginsights.com/best-asphalt-shingles/) which are known for their versatility, ability to resist fire, and are often rated Class C and higher without additions. To further protect your home a fiberglass underlayment, when combined with a minimum Class C material like asphalt, can achieve a Class A fire resistance.
It's also important to keep your roof maintained, such as hiring an Akron roof repair company every now and then to ensure your roof doesn't have any weak points or lose tiling that could become an issue when wildfires get close to your house.
Defensible space is an area around a structure where fuels and vegetation are treated, cleared or reduced to slow the spread of wildfire toward the structure. It also reduces the chance of a structure fire moving from the building to the surrounding forest. Defensible space also provides room for firefighters to do their jobs. Your house is more likely to withstand a wildfire if grasses, brush, trees and other common forest fuels are managed to reduce a fire's intensity.
Here Are Some Tips To Protect Your Home From Wildfire:
Actively manage your roof. Clean roof and gutters of pine needles and leaves at least twice a year to eliminate an ignition source for potential fires. Residential Roofing should be maintained so that it eliminates an ignition source for firebrands, especially during hot, dry weather.
Stack firewood away from your house. Locate firewood at least 15 feet uphill from your home. Do not stack firewood under the deck.
Remove unhealthy vegetation. Trees and shrubs that are stressed, diseased, dead or dying should be removed so that they do not become a fuel source for potential fires.
Create defensible space on flat ground a minimum of 75 feet around a home. Increase this diameter if the structure is located on a slope.
Thin out continuous tree and brush (shrub) cover around structures. Remove flammable vegetation from within the initial 15 feet around structures.
Beyond the initial 15 feet, thin trees to achieve 10-12 foot crown spacing. Occasionally, clumps of two or three trees are acceptable for a more natural appearance, if additional space surrounds them.
Mow grasses and weeds to a height of six inches or less for a distance of 30 feet from all structures.
Prune tree branches within the defensible space up to a height of 10 feet above ground.
Dispose of all slash and debris left from thinning by either chipping, hauling away or piling and burning (BURNING IS NOT ALLOWED AT THE MOMENT). Contact your local fire department or local Colorado State Forest Service forester for burning restrictions and/or assistance.
Remove shrubs and small trees or other potential ladder fuels from beneath large trees. Left in place, these fuels can carry a ground fire into tree crowns.
Trim any branches extending over roofs, and remove branches within 15 feet of chimneys.
Place liquefied petroleum gas (LPG) containers at least 30 feet from structures. Clear anything flammable, including vegetation, from within 10 feet of all tanks.

The following link is a check list to assist you in defending your home:

http://www.rwbfire.org/uploads/community/50things1.pdf

Although there are no guarantees Ben Franklin said it best, "An ounce of prevention is worth a pound of cure". Stay safe friends.

Here is a link to another article on Wildfire Home-protection:

https://mtntownmagazine.com/prepping-for-wildfire-protecting-your-home-and-belongings/

~MTN Town Magazine

Photo Credits: MTN Town Magazine

2012, MTN Town Magazine. All rights reserved. Republication, in part or entirety, requires a link back to this original post.