Power Ice – Frozen Sports Hydration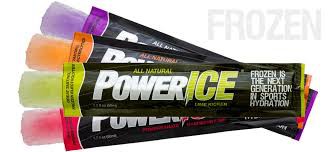 I'm sure we all remember them, maybe there is a stack of them in your freezer right now, those long spheres of brightly colored liquids that you freeze and then squeeze up on a hot sunny day with your kids. Well here is something similar in idea but in no way identical. Power Ice creates frozen electrolyte ice bars that are designed to cool you down and rehydrate your body.  The products contain 30 calories in each pop along with, 100% of the recommended daily amount of Vitamin C and are chock full of Electrolytes (20 mg of potassium and 25 mg of sodium). The product is all natural and contains pure sugar and natural flavors.  The flavors Grape Score, Lime Kicker, Orange Blast and Pomegranate Raspberry are very delicious without being overly sweet.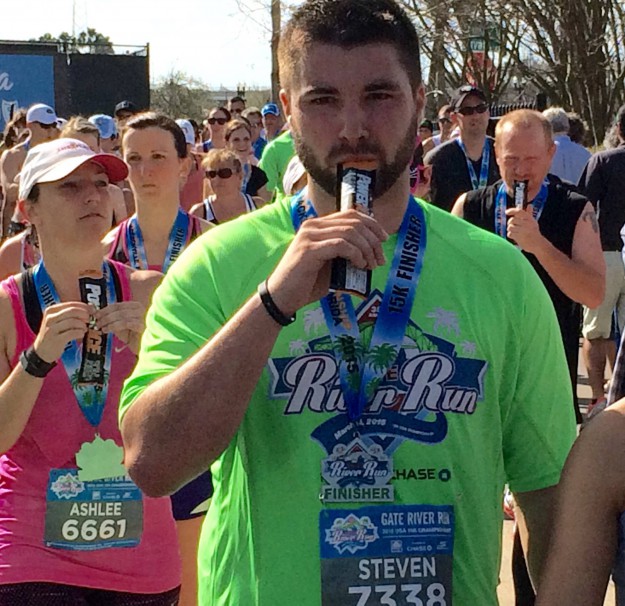 Power Ice is great for athletes looking to cool their core prior to a competition, during the event and after to rehydrate.  Data has proven that athletes who consume ice slushies prior to a competition perform better than those who have only hydrated with ice cold water. The low carbohydrates and electrolyte content all assist the athlete from the beginning of their performance all the way into their recovery mode.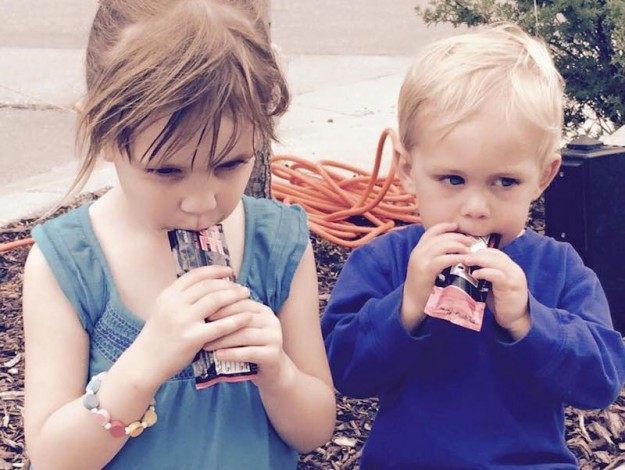 Another unintended result of the product was the medical benefits for kids and individuals. Pediatricians found that Power Ice was the perfect rehydration fluid for young patients suffering from dehydration from flu's and other ailments. The appealing taste of the product alone made Power Ice a hit in the hospital as well as in mom's medicine cabinet. People restricted to a liquid diet have also discovered Power Ice as a way to help keep them rehydrated and enjoying fresh flavors while regaining strength from their illness.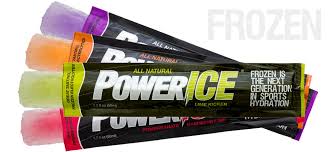 This newly established, growing product and brand name hail from the Steamboat Springs area. Grant Fenton, Power Ice President and Blair McNamara, Head of Sales both make Routt County their home and home base for the Power Ice Sales and Marketing Team. This growing company has been recognized by the state and granted the opportunity to receive a $515,901 tax credit from Colorado's Job Growth Incentive Tax Credit program. The Job Growth Incentive Tax Credit provides a state income tax credit to businesses undertaking job creation projects that grow small business in Colorado.  I had a chance to see Blair at the Steamboat Springs Marathon this past June. We spoke last year when the product was really starting to break out into the region and from the looks of his happy face and everybody sampling the product the business is going very well.
You can currently buy Power Ice at Walgreens and in the next few weeks you will be able to find them in your local Citymarket. Stock up and enjoy.
by Holly Battista-Resignolo, Publisher ~ MTN Town Magazine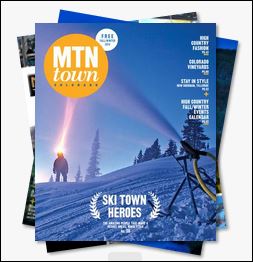 MTN Town Magazine Copyright © 2015 | MTN Town Magazine all rights reserved. All editorial and images are property of MTN Town Magazine and require permission for use and re-publication.