Pink Vail 2016 – Save the Date!
Vail Mountain prepares to host the world's biggest ski day to conquer caner. Where else will you see a pink panther on skis, gorillas in pink tutus and men in pink spandex? This is not uncommon on Vail Mountain during Pink Vail™, the world's biggest ski day to conquer cancer. Scheduled for Saturday, April 2, Pink Vail features all-day live music, deck parties, a costume contest and incredible prizes. With weekend lodging specials in Vail starting at an unseasonably low $119/night, girl's weekenders, families and groups of friends travel from around the country to Vail, Colorado for an unforgettable weekend at the nation's largest ski resort.
Pink Vail is one of Vail's most anticipated events of the season and the only event of its kind. Similar to a run or walk to support cancer, Pink Vail participants register at www.pinkvail.com and ask their friends and family to make a donation on their behalf. Participants range in age from 1 to 85 years old, and many of them don't even ski on the day of the event. The top of Vail Mountain is transformed into the pinkest, most spirited rally against cancer at 10,328 feet. 100% of the proceeds from Pink Vail benefit patient care and survivorship programs for all patients at Shaw Regional Cancer Center, a boutique cancer center serving residents of Colorado and around the country.  Pink Vail has raised $1.7 million in its first four years.
Three on-mountain concerts are free to all Pink Vail participants, and foot passes are available to non-skier event registrants. Skiers and snowboarders can "deck hop" around three famous Vail Mountain decks for games, music and the chance at incredible prizes. The Costume Contest awards participants for the best individual and group costumes, as well as the "Most Spirited Team." Top fundraisers are also recognized. Past prizes have included Head skis; Weston snowboards; Helly Hansen gift cards; Maui Jim sunglasses; food, lodging, spa and yoga packages; and more.
As the lifts close, the party makes its way down the mountain via a "Celebration Ski Down"—survivors, family, friends and those skiing in honor of a loved one descend the mountain in a symbolic united fight against cancer as spectators cheer them into the base of Lionshead Village. The event culminates with food and drink specials at local participating restaurants and bars.
With its most ambitious goal of raising $750,000 in 2016, Pink Vail is not to be missed.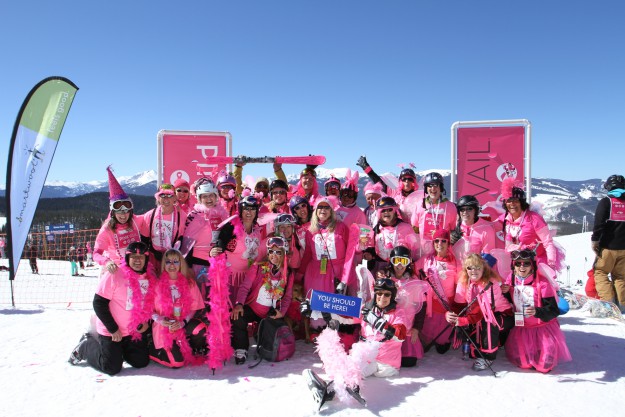 ABOUT PINK VAIL
Pink Vail has raised $1.7 million in only its first four years. Participants range in age from 1 to 85 years old, and come from all over the U.S. with donations pouring in from all 50 states and nearly a dozen countries. Pink Vail funds patient care and survivorship programs, including free exercise training, nutrition coaching, emotional support, outdoor adventures, a nurse navigator, massages and more.
ABOUT SHAW REGIONAL CANCER CENTER
Shaw Regional Cancer Center, an outpatient department of Vail Valley Medical Center, is for anyone seeking comprehensive cancer care in a peaceful and intimate setting. Patients travel to Shaw for their Ivy League doctors, top-of-the-line equipment—including the best technology available for radiation therapy and 3D mammography—and impeccable reputation for breast and prostate cancer treatment. The multidisciplinary approach of their cancer care team benefits each patient's individualized treatment plan, supporting the patient and family through treatment all the way to survivorship.
Save the date, sign up and start raising some funds so you can have some fun! This is a must do!
Photo Credits: Vail Valley Medical Center
~ MTN Town Magazine– We are Colorado's Mountain Town Magazine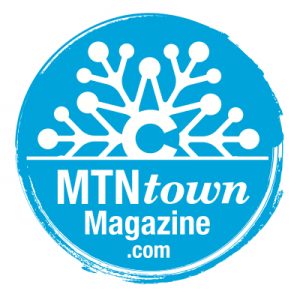 MTN Town Magazine Copyright © 2016 MTN Town Magazine all rights reserved.