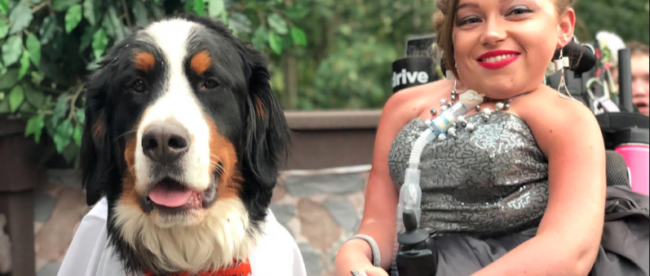 Easterseals Colorado and Parker the Snow Dog have set the date for Parker Palooza 2023 in Empire, CO Monday, September 25, 2023
Easterseals Colorado (ESC) and Parker the Snow Dog the infamous Mayor of Georgetown, Colorado are once again working together to hold another fantastic year of Parker Palooza. On Saturday, September 30, 2023, head to EasterSeals Colorado's Rocky Mountain Village (RMV) in Empire, CO. to celebrate Parker's 7th birthday and help him raise funds for Easterseals Rocky Mountain Village Camp.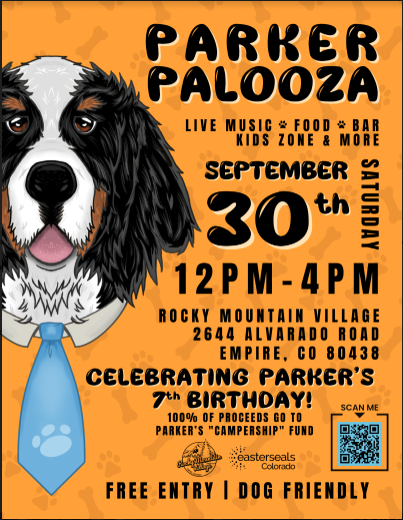 Easterseals Colorado's RMV camp is regarded as one of the top Easterseals camps in the country. It is fully accessible and used by more than 1,200 children and adults living with disabilities throughout the year. The camp provides a wide variety of recreational activities that are all made accessible for its campers. They get to enjoy swimming, fishing, arts and crafts, sports and recreation, hiking, dances, music and drama, horse-back riding, zip-lining and more. The camp provides a safe, barrier-free environment for children and adults living with disabilities to experience all aspects of the camp without the usual limitations.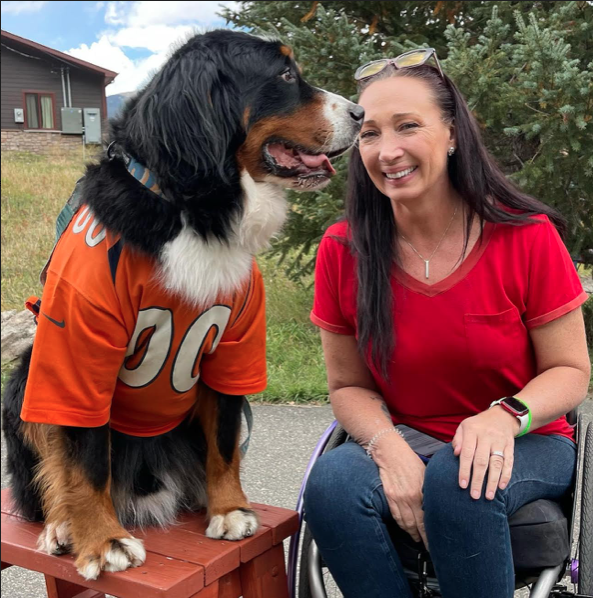 Six-time Olympic Gold Medalist, Amy Van Dyken – Rouen, had this to say about Parker Palooza:
"I'm so excited to emcee for Parker Palooza once again. Easterseals camp is something that is near and dear to my heart. For these campers, they don't need easy they just need possible. For them to be able to do all the things campers get to do such as zip lining or taking Chelesa's Boardwalk, a fully accessible trail, to the top of the mountain, and being surrounded by others who share some of life's experiences is something that is priceless and can't be replicated in any other way than being together."
Parker the Snow Dog is the official mascot of Loveland Ski Area and has befriended various Denver
Broncos, Colorado Rockies, and news personalities across the country. One of Parker's passions is
spending time with Colorado's disabled community. It is common to see Parker at RMV every Wednesday in the summer, sharing love, hugs, and pets with the attending campers.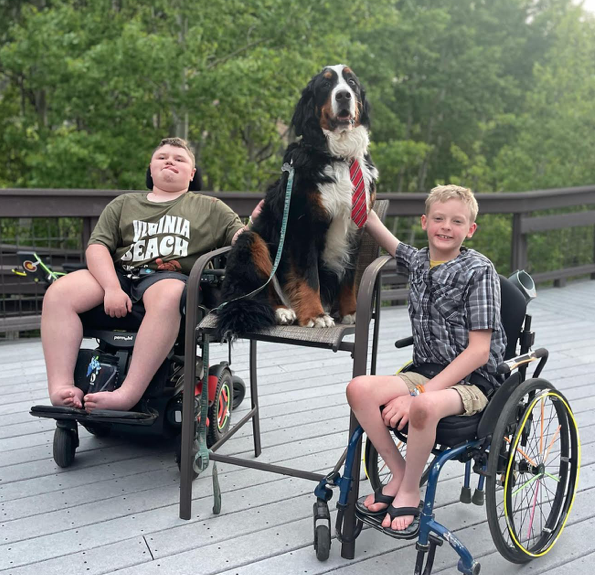 "Parker Palooza is always one of the best parties of the year for humans and dogs of all ages. We hope you can come out and help Parker get raise funds to be help disabled kids attend summer camps." says Dustin Schaefer, Parker's human.
About Easterseals Colorado
Easterseals Colorado is leading the way to creating a Colorado where everyone regardless of age or ability is 100 percent included and 100 percent empowered. As a vital resource for all people with disabilities, older adults, and caregivers in rural and urban communities across the state, Easterseals provides programs and supports that enhance the quality of life and create opportunities for greater independence at home, at work, and at play. Formed in 1926, Easterseals Colorado serves 13,000 individuals in 13 counties across the state each year. For more information, visit www.easterseals.com/co. Follow us on Twitter, Facebook, YouTube and Instagram.
Parker Palooza is an event with FREE ENTRY and donations are welcome. There will be live
entertainment, a silent auction, food, and drinks (for a minimal donation), a kid zone, and more. And, of course, a dog-friendly event. We are sure that you will have a fun time, so bring your family and friends.
For further information, visit www.aesbid.org/ELP/PPALOOZA23
~ MTM
Story Sponsor
MTN Town Media Productions | Celebrating the Colorado mountain lifestyle for over 10 Years
Copyright 2023 MTN Town Media Productions all rights reserved.