Online Family Ski School – Teach Your Kids to Ski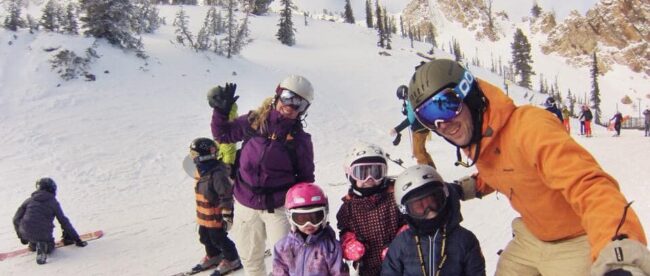 Last year, Alyssa (The Kid Project.org), Susan (MountainMomandTots.com) and Kristen Lummis (BraveSkiMom.com) launched a beta version of the Online Family Ski School. The team received some incredible feedback from the participating families who participated and helped them refine, improve and expand the course for this winter.
The Online Family Ski School has officially launched. If you are planning to help teach your children to ski this winter, their course may be for you. The entire course is live, and all enrolled students can access the entire video and written course immediately.
As Mothers, these three women understand that parents are their children's primary instructors and teachers, whether teaching kids to read or teaching kids to ski. While your children may take professional ski lessons (and the trio heartily recommends a few lessons), we know that parents will be the ones skiing with their children, reinforcing skills and helping their children practice what they've learned.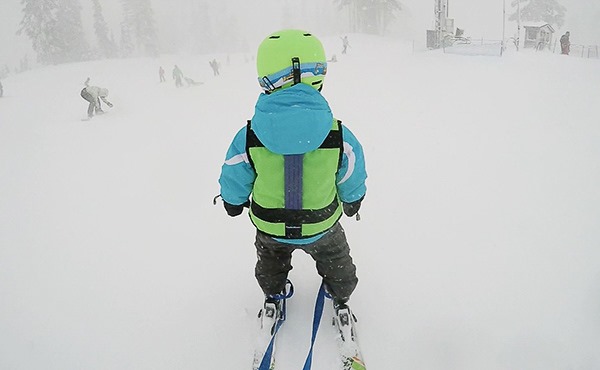 Their goal is to make your family ski time more fun. Most of the lessons center on on-snow learn-to-ski games. If you've ever wondered what to do with a beginner skier on snow, here are answers which you can review over and over again.
The Online Family Ski School is $35 for unlimited access. Plus, you can still access all other content — like how to dress your child and so on — if you need it.
https://mountainmomandtots.teachable.com/p/online-family-ski-school
Keep up on Colorado mountain town skiing and snowboarding news here: www.mtntownmagazine.com/category/skiing-and-snowboarding/
Mountain Town Magazine | We are Colorado's Mountain Town Magazine
Copyright © 2020 MTN Town Magazine all rights reserved.