Have Epic Pass, Will Travel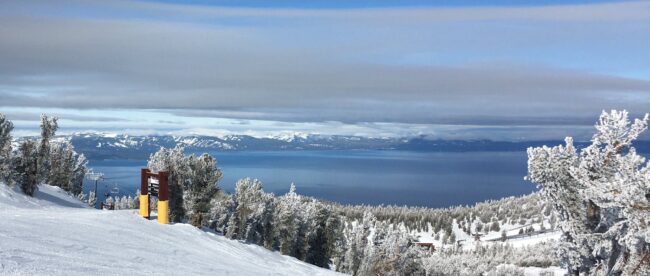 First, a confession. I'm a Colorado native and loyalist. I think my state is the best, full stop. And for years my family and I didn't leave Colorado to ski.
Multi-mountain passes like Epic and Ikon have changed that, not only for our family, but for skiers and snowboarders across the country.
For when the lift ticket is free, why not explore?
California Dreaming
In mid-January, we flew to Reno for skiing on the south side of Lake Tahoe. We took our Epic passes, aiming to explore Heavenly Ski Resort and Kirkwood Mountain Resort.
Our destination was Carson Valley, a mountain-rimmed plain of ranch land, roaming wild horses, soaring bald eagles and historic communities, tucked up against the mountains, with views of Heavenly Resort.
Home to Genoa, Nevada's oldest white settlement, Carson Valley has lodging options in nearby Minden and Gardnerville, a thriving local food and beverage scene, hot springs and quick, easy access to some of California's premier skiing.
All of this makes Carson Valley a top-notch base camp for winter adventure.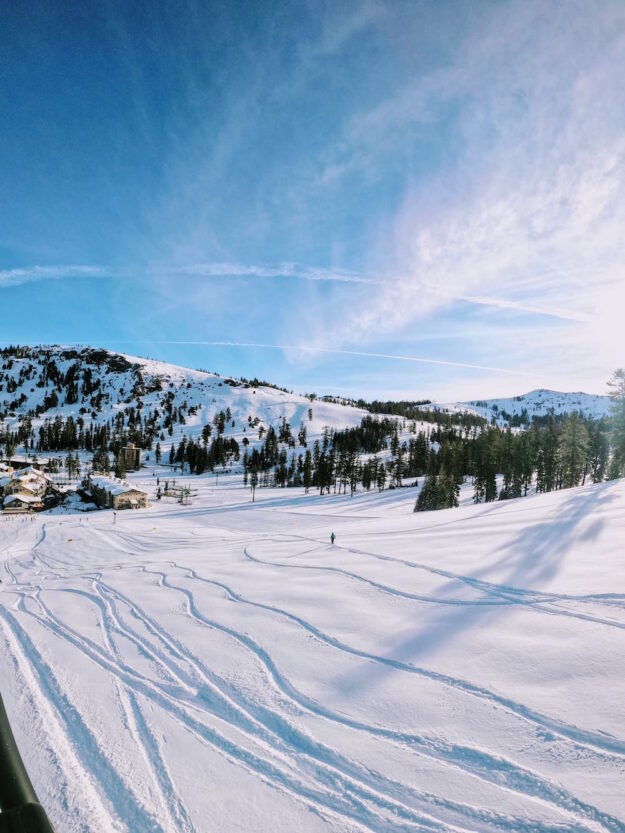 Hello Heavenly
The number one reason to choose Carson Valley is the quick backdoor access to Heavenly Mountain Resort.
Carson Valley is just 15 miles from free parking at Stagecoach Lodge on the Nevada side of the resort. And what a resort Heavenly is, with 4,800 skiable acres and 3,500 vertical feet. Topping out at 10,067', Heavenly is also Tahoe's highest resort, with snow conditions to match.
Known for rolling cruisers, leg-burning moguls, wide-open glades of giant trees, and expert-only adventure in two gated canyons, Heavenly deserves its world-class status. Experiencing the terrain alone is enough. Add to this the massive views of Lake Tahoe and the unique experience of skiing both Nevada and California in one day, and it becomes a "must ski" destination.
Especially when the lift tickets are free.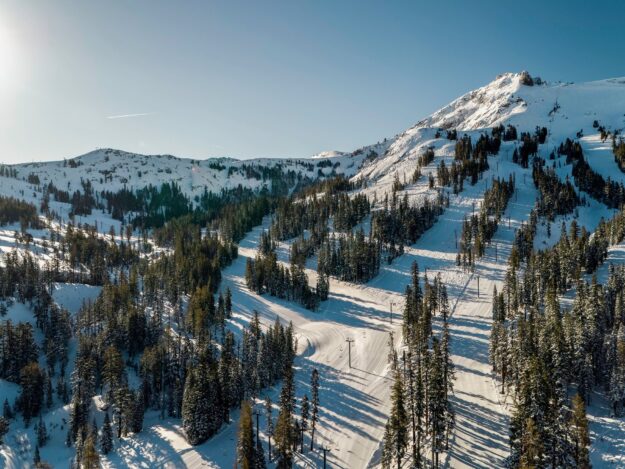 Kirkwood Adventures
Heavenly may be the big dog in the area, but Kirkwood Resort has the hardcore local fans.
Crowned by 9,805' Thimble Peak, Kirkwood is known for its extreme skiing.
The bottom of the mountain is gentle, and one of the two base areas, Timber Creek, is almost wholly beginner terrain. But start moving upwards and fully 58% of Kirkwood is advanced and expert skiing only, and we're not talking steep groomers.
The upper reaches of Kirkwood are a wonderland of bowls, chutes, cornices and cliffs, much of it accessed by three lifts — think Alta without the mandatory traversing. On the resort's Backside, the high terrain mellows a bit, and there are some intermediate runs from the top of Chair 4. It's a great place to build skills and confidence and discover what the fuss is really all about.
Kirkwood is 45 minutes from Carson Valley — the same distance as driving from Lake Tahoe, but on quiet backroads.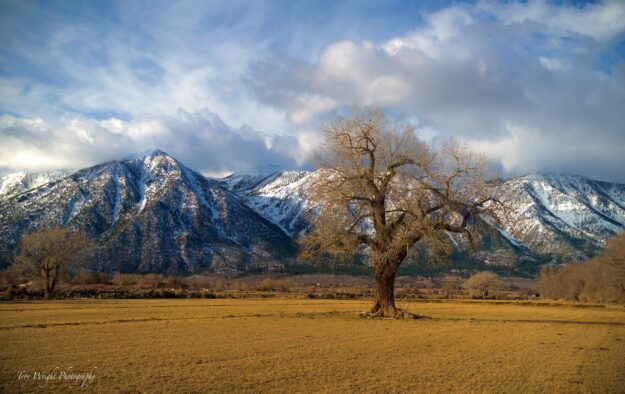 The Details
While skiing is the draw for Carson Valley in winter, other selling points include inexpensive, high-quality lodging, independent restaurants featuring local meats, produce and spirits, nearby hot springs, and a small-town vibe that lets you relax and get away from the crowds.
We stayed at the Carson Valley Inn, a full-service 1980s hotel and casino (this in Nevada after all). that has been completely remodeled in the last few years. Our large room was modern, clean, quiet and had great blackout shades for sleep after an Epic day. The sleeping was great, as was breakfast which was a shockingly delicious value. Drinks set us back a total of $3.25 for a beer and a soft drink, and two indoor hot tubs and a large, Nevada-shaped pool eased our tired legs.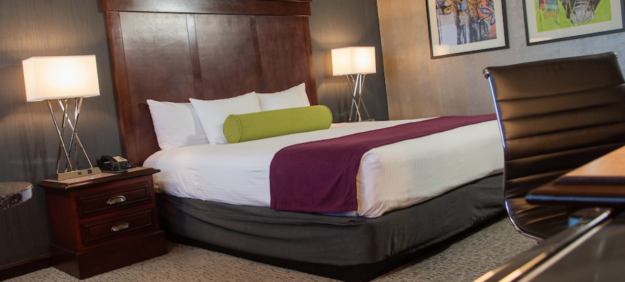 As for a "don't miss," truly don't miss the Basque dinner at JT Basque Bar and Restaurant. Start with a traditional Basque cocktail (the Picon) and pace yourself through course after course of filling goodness. You choose your entree, the rest comes unbidden.
Enjoy!
Keep up on Colorado mountain town skiing and snowboarding news here: www.mtntownmagazine.com/category/skiing-and-snowboarding/
Mountain Town Magazine | We are Colorado's Mountain Town Magazine
Copyright © 2020 MTN Town Magazine all rights reserved.