MTN Town Property Feature – Trespassers Wi, Alma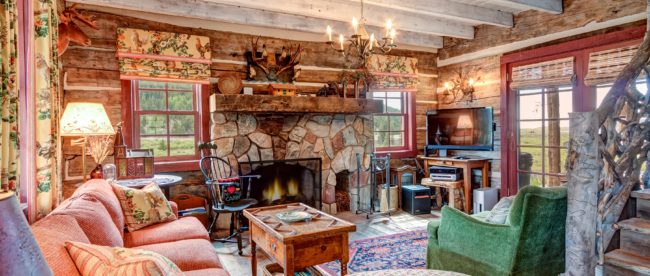 Welcome to our MTN Town Property Feature on 'Trespassers Wi', a unique combination of two historic cabins (and a 'connector' cabin) at the edge of the small, funky town of Alma, Colorado. Alma lies in the heart of the South Park valley, where the majestic Mosquito and Park mountain ranges dominate the backdrop, providing residents and visitors with virtually unlimited year-round recreational and scenic opportunities.
Trespassers Wi(ll) refers to Piglet's grandfather, who resided in the house set in a beech tree in the Hundred Acre Wood, where Piglet eventually took up residence.  His name was likely derived from a broken sign that indicated what might happen to someone who disturbed his peace. Piglet, Pooh and even Owl and Eeyore could have easily shared this incredible, completely modernized collector home. But I digress…
Two cabins, one from Tennessee and one from Mississippi (with a connecting structure from Colorado), were saved from destruction, and painstakingly dismantled, restored, shipped, and combined and reconfigured by trial and error until the owner's vision was ultimately satisfied.   The combined cabins sit on five acres of land with the Middle Fork of the South Platte River passing directly through the length of the property.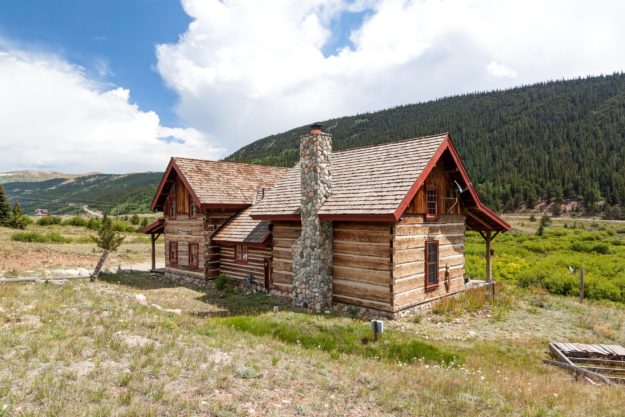 The living room (Tennessee cabin, made of Oak logs) came from Arlington, Tennessee, and was built before the Civil War.  The Master bedroom (Mississippi cabin) is made of heart of poplar. It was found in a cotton field near New Albany, Mississippi, and is believed to have been used as a hospital during the Civil War. The center structure (The Colorado piece) is a frame structure with log siding and houses the utilities and a full bathroom.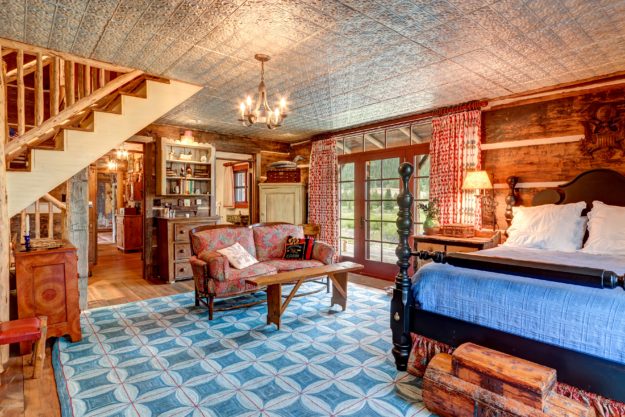 The combined cabins, with 2,124-square-feet of living space and boasting four bedrooms and three bathrooms, has the feel of a museum with time period antiques, antique reproductions, and period artwork used throughout, but completely modernized within.  Oak and heart of pine wood flooring are used throughout each of the cabins along with gorgeous, handcrafted wood railings. Three massive rock fireplaces keep the residents warm. A huge covered porch overlooking the river provides a spot to relax and watch for whatever weather may roll in.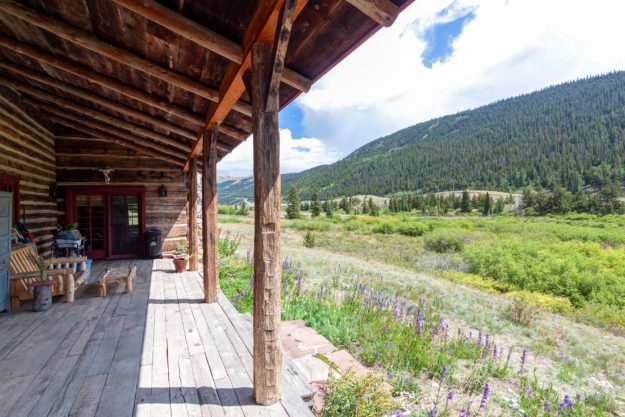 The property has a remote, peaceful feel but is just a five-minute drive to either the towns of Alma or Fairplay, and a scenic 20-minute drive to the town and world-class ski resort of Breckenridge. The owner currently has the property listed for sale for $795,000 and is seeking a buyer who will appreciate this very special and unique mountain property.  
~Rick Eisenberg
Rick is a Summit County local and Colorado Licensed REALTOR® with Cornerstone Real Estate Co. LLC.  He can be contacted at RE@colorado.net
MTN Town Magazine | We are Colorado's Mountain Town Magazine
Copyright © 2018 MTN Town Magazine all rights reserved.