Brews & Do's – Cheers! Run, Bike, Hike, Think and Stretch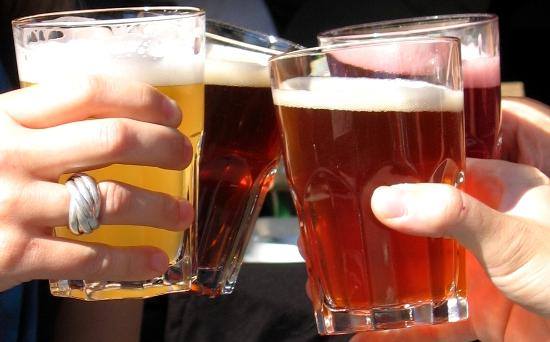 Breweries are about more than just a beer these days. These locales are a full-on social scene and are becoming a gathering spot for those interested in improving their bodies and brains. We gathered a list of some upcoming events that you may want to consider at some of our Colorado Front Range and Mountain Town breweries. We love a run and an after beer! Sounds like the perfect excuse to head down to your local craft brewers establishment!
Rocky Mountain Brew Runs @ Odyssey Beerwerks, Saturday, August 11
Join Rocky Mountain Brew Runs on a social fun run along the flat and fast Ralston Creek Trail, then finish with an after-party at Odyssey Beerwerks, complete with delicious brews, amazing grub from Pambasos, live music from Brothers of Brass, and RMBR's famous Beer Olympics games! Registration and details can be found at rockymountainbrewruns.com.
Leadville Race Series and Leadville History Trivia @ Periodic Brewing, Thursday, August 16
Periodic Brewing Leadville will be hosting a special edition of pub trivia following the LT100 MTB and LT100 Run, August 16 at 7 pm. Trivia will consist of fifty questions across five rounds covering Leadville and Leadville History, Leadville Race Series, and one round of running movies. Free to play. Win Prizes and braggin' rights. For more details visit the Facebook event.
Bikes Brews & Blockbusters w/ Funkwerks, Sunday, August 19
Holiday Twin Drive-In and FoCo Cafe are joining forces to bring you Fort Collins' first annual Bikes, Brews, & Blockbusters! This bike in film festival includes live music, a beer garden, food trucks, and independent films from local artists while benefiting FoCo Cafe. Tickets and details can be found on the Facebook event.
Thirsty 13 Half Marathon w/ Ska Brewing, Saturday, August 25
Imagine a race with a beautiful course, lots of downhill, and an amazing Brewfest as your post-race party.  That's the First National Bank of Durango "Thirsty 13" Half Marathon! The race will start at 8 am from Hesperus Church to Ska Brewing. Details can be found at thirsty13durango.com.
Barre & Brews w/ Bonfire Brewing, Friday, August 29
Join Barre Rhythm and Bonfire Brewing August 29 for an evening of fitness and fun beginning at 6:15 pm with a workout at Barre Rhythm followed by buy-one-get-one-free beers at Bonfire Brewing. Spaces are limited—sign up at barrerhythm.com.
Monday Night Run Club @ HighSide Brewing, Every Monday evening
Highside Brewings Weekly Monday night run club, started Monday, June 18th. Meet in their taproom and they will leave for the run at 5:40 pm.
Lengths will vary, typically about 3 miles. You can add or subtract distance to the run! Run Club beer discounts in the taproom after the run, first pint is $3. Monthly raffles, scavenger hunts and, of course, beer afterward! Gather Run Drink, repeat weekly!
~MTN Town Magazine
MTN Town Magazine | We are Colorado's Mountain Town Magazine
Copyright © 2018 MTN Town Magazine all rights reserved.