#MountainTownGoodNews Dispatch 4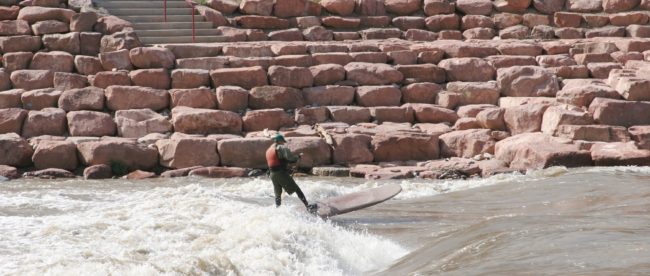 Mountain Town Good News continues to arrive and we wanted to share to cheer you up! The first bit of good news is about the weather. How lucky are we to have had some warm sunny days to get out and enjoy our backyards? I had a memory pop up on Facebook reminding me about some major snow that flew in a few years ago. That got me thinking and I remembered how snowy last year was. I was out running at the beginning of June in a snow storm! So first bit of #MountainTownGoodNews is all the lovely sunshine has been making Safer at Home a lot easier!
So lets start with some Good News:
Crested Butte
The Crested Butte Farmer's Market held its first Free market CSA boxes event and it was a hit! Some of the offerings that were included in the boxes today: eggs and ground beef from Lazy Ewe 2, bread from @mountainoven, mixed greens from @twistedrootorganicfarm, carrots from @yurtsteadfarm, freeze dried fruit from @juno.farms, pasta from @daisy_pass_pasta, coffee from @firstascentcoffee and pickles from Ellen's Pickled Products. All companies were sponsored to hand out free goods to their community. This was the idea of Kyleena Graceffa of Secret Stash. WOW!
The Crested Butte Music Festival 2020 Season Theme "Not Just Beethoven" celebrates Beethoven's 250th birthday. The Festival will take place
from July 26th through October 3rd, with additional performances in December. Programs will be located across the Gunnison Valley, including at the new technologically advanced Crested Butte Center for the Arts, a $20 million performing arts center that features a 350-seat theatre and state-of-the-art acoustics. www.crestedbuttemusicfestival.org.
Gunnison
Garlic Mike's Restaurant is making flour, eggs, and other necessities available to the local community. In addition, Mike has shared his famous Chicken Marsala recipe event though they have curbside service. Get the recipe here: https://garlicmikes.com/recipes/
Summit County
Summit County has a huge online auction that directly benefits each business that is involved. This is a great way to get a good deal on something from your favorite Summit County mountain town business.
Check it out: https://event.auctria.com/0ee2c71f-a436-4e9a-b70a-a46f9a0171a5/a780d600ec2e11e9ae081db830846aa5
Baseball
Are you missing Baseball? We know lots of you are. This Podcast, interviewing Ken Griffey Jr. is from Tin House Creative in Crested Butte. If Baseball is your thing that it will brighten your day. https://www.buzzsprout.com/954898/3593122
Telluride
Ah Haa presents Cooking with Chef Bud: Roasted Salmon, Quinoa, and Summer Veggies
Wednesday, May 6th | 5 – 6pm | $20
Cooking fish at home can be simple and delicious. And if you don't have salmon on hand, any skin-on fish can be substituted. Learn how to prepare and roast your fish to perfection and pair it with tasty quinoa and seasonal vegetables. All registrants will receive the recipes, ingredients list, and class link upon registration. A video recording of the class will be sent to all registered students afterward, for viewing at their convenience.
Sign up here.
Mountainfilm is going Virtual this year!! Riding the wave of this unforeseen adventure, Mountainfilm's lineup of films and speakers have been carefully curated to touch viewers and bring hope. From the safety and comfort of home, viewers can stream over 100 films, a symposium, and additional presentations with the new $75 Bivvy pass, or purchase individual films, shorts programs or presentations for $10 each. https://www.mountainfilm.org/
Buena Vista
CKS Paddlefest will be virtual!
Paddlefest is a 19 years strong- event based in Buena Vista, Colorado that celebrates the fun-filled outdoor mountain lifestyle and the landscapes that make it possible. It is a celebratory festival of outdoor watersports, recreation, family fun, community parties and live music. Paddlefest 2020 will take on a virtual format this year.
We will update virtual events and happenings soon! Find more information at www.CKSPaddlefest.com
The Colorado 500
The Colorado 500 is still scheduled for August 16 – 21, 2020. This non-profit event raises money for the Colorado 500 Scholarship Fund. This year they granted $50,000.00 to 5 Basalt High School graduates: This year's recipients are Alecsa Glenn (University of Alabama) SPONSORED BY TEAM 44. Lander McNamee (CSU), Georgia Mitchell (University of Georgia) SPONSORED BY: SUMNER MCKNIGHT, THE COLLIER'S, CHRIS KOSTER, AND OTHER ANNONYMOUS DONORS. Daniel Sherry (University of Colorado, Boulder) SPONSORED BY: THE GASTON FAMILY. And Riley Webb (University of Colorado, Colorado Springs) SPONSORED BY: CHIP GRIFFITH. https://www.colorado-500.org/
Winter Park
To help take away the sting of no-spring-skiing, Winter Park Resort is hosting a virtual Spring Splash through May 8, 2020. Since we can't be together on the mountain, they're encouraging fans to create their own Spring Splash – in their living rooms, back yards, driveways, basements or maybe even in their bathrooms – record it, and post it online for virtual spring glory. Winter Park has partnered with the Grand Foundation to help support the citizens of Grand County. We're asking for Spring Splash participants to register and pay a $20 participation fee, and all proceeds will go to the Grand Foundation to help those in need. Here's how to participate:
Guests register online through the Grand Foundation's website (cost: $20 with all money going to Grand Foundation's Grand County Emergency Assistance Fund)
Once registered, participants can create a video of themselves doing an at-home version of Spring Splash (creativity encouraged and expected)
Participants should then upload their video here, where the public will vote on their favorite video ​
Submissions will be accepted through May 8; and voting will take place May 9-10
The video with the most votes will be awarded a $500 cash prize, a GoPro Hero 8 along with other goodies and bragging rights as Winter Park's best virtual Splash maker
Winter Park will announce the winner on May 11, 2020
Vail Resorts
JUST ANNOUNCED! Vail Resorts 19/20 season pass holders will get a 20%-80% credit toward next season. NEW for 20/21: free Epic Coverage will provide refunds for certain resort closures & more. Deadlines extended to 9/7. https://bit.ly/2W2dgqN
Glenwood Springs
Starting today, Sunlight Ski & Bike Shop will open from 9am to 6pm for curbside service and limited shopping six days a week. Here are some of the steps we're taking to safely welcome you back to the store.
Colorado Mountain College
Keep your mind and body active! Colorado Mountain College announced a variety of FREE online non-credit courses online with their Community Education instructors! Some classes are pre-recorded, but many are live streaming. Learn from a few of your favorite non-credit instructors from campuses across Colorado. Be sure to check back because they'll be adding new ones regularly. https://coloradomtn.edu/community-education/classes/
Vail
The Vail Farmer's Market has been announcing all of their vendors items online and with Mother's Day coming up these businesses might have the perfect gift for Mom and the Granny's! The majority of Vail Farmers' Market vendors are still creating unique gifts and are shipping – check them out at http://vailfarmersmarket.com.
Avon
Mother's Day Gift Basket & Gift Card Sale from Spa Anjali
Mom will love a basket of favorite products from the Boutique at Spa Anjali for a spa day at home. Start her off with a candlelit hot soak with a packet of relaxing bath salts. Then soften with a full-sized lavender body lotion, travel size hand lotion and illuminate with To Go Spa Under Eye Sparkle Mask. The single-use DIY Eminence facial products will rejuvenate her skin and include Stone Crop Cleansing Oil, Yam and Pumpkin Enzyme Peel, Citrus and Kale C&E Serum, Calming Skin Arnica Mask, Hibiscus Ultra Eye Lift and Under Eye Treatment and Bamboo Firming Fluid. And, when she's ready to reinvigorate, we've included a Day Pass to Athletic Club at The Westin – a $40 value! The $75 gift basket and can be purchased for pick-up by calling The Westin Riverfront at 970-790-3020.
Breckenridge
The Town of Breckenridge has opened up the skate park. There are serious rules to be followed but the Kingdom Park ambassador is doing a great job keeping everyone in line and everyone is respecting the rules!!!!
Copper Mountain
Vouchers will be issued to 2019/20 Copper Season Pass and Four Pack holders for the 2020/21 season as part of their Passholder Promise, a new program being implemented to provide assurance and purchase flexibility for their guests. Learn more: http://CopperColorado.com/pass-promise
Snowmass
Anderson Ranch Arts Center is staying true to the organization's mission during the global pandemic. Anderson Ranch, known for hosting art world luminaries such as Jerry Saltz and Roberta Smith and artists such as Simone Leigh (all 2020 Annual Recognition Dinner honorees), is also performing boots-on-the-ground work to serve the medical community. Anderson Ranch's staff of working artists, led by Digital Fabrication Technician Leah Aegerter, are using 3-D technology to create personal protective equipment, such as face shields and ventilator splitters, for frontline medical workers in Colorado. This will be done with a mix of digital fabrication and handmade techniques. Working from home and practicing social distancing while using Ranch state-of-the art production equipment and techniques, artists have the 3-D printing capacity to produce 8-12 face shield visors per day. Each print takes approximately 5 hours. Anderson Ranch will also use PETG clear sheet plastic for the face shield design and create at least 400 face shields. All of the face shields can be cut in a single day. Finally, they have reached out to a number of hospitals and clinics in Denver, as well as to the Pitkin County Incident Management Team, to offer our donations. Everyone has said that they will take as many masks as we can give them, and that they will redistribute any surplus. A few of the larger hospitals are not accepting 3D printed PPE at this time. For more information please contact Katherine Roberts, kroberts@andersonranch.org
Carbondale/Basalt
Local distilleries Woody Creek Distillers and Marble Distilling Co. have both branched into the hand sanitizer market to help with shortages from the COVID-19 pandemic. Woody Creek Distillers is distributing their hand sanitizer to first responders, health care providers and essential businesses. They plan to provide it to the community at large after they meet the demand of those key organizations. Marble Distilling is distributing their hand sanitizer to the community.
Aspen
The Aspen Chamber Resort Association (ACRA) provides inspiration through their social media outlets and with virtual tours. ACRA's Instagram account (@AspenCO) has posted screensavers with beautiful images of Aspen for followers to screenshot and save to their phones. Travelers experiencing wanderlust can take virtual tours of Aspen via ACRA's website. The virtual tours inspire travelers with beautiful photography of downtown Aspen, areas east of Aspen, arts and culture landmarks, and trails around the area. Every Monday ACRA will post a weekly series on their blog called "This Week in Aspen – Virtually." The posts will cover activities and events from various Aspen organizations that visitors and locals can partake in from home.
Meat & Cheese is serving up free soup for the local community every Thursday from 11:30 a.m.
Steamboat Springs
Steamboat Resort has partnered with the Steamboat Springs Winter Sports Club and Christy Sports to protect those working on the front lines with Goggles.
LASTLY!
Starting today, non-critical offices can reopen with restrictions & reduced in-office occupancy. Learn more about keeping customers & employees safe at office-based businesses.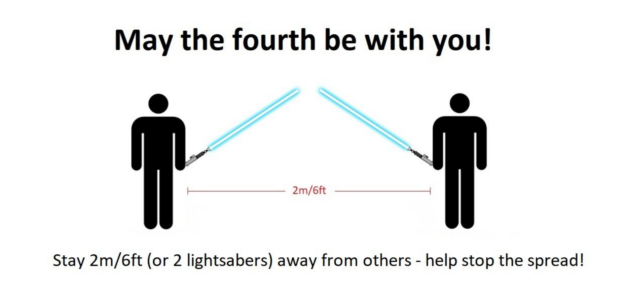 We hope all of you, your family, co-workers, and friends are healthy. Ours are doing well.
We thank you for following us. Feel free to share with anyone who needs some GOOD News – Mountain Town Good News Especially!
~ Holly Battista-Resignolo, Publisher
Read the previous MountainTownGoodNews Dispatch: https://mtntownmagazine.com/mountaintowngoodnews-dispatch-3/
---
Mountain Town Magazine | We are Colorado's Mountain Town Magazine
Copyright © 2020 MTN Town Magazine all rights reserved.
Post Sponsored by Right Path Financial Planning