Experience the Night – Colorado Stargazing Dark Sky Get Aways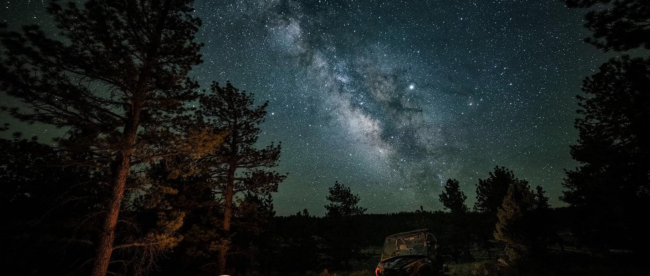 With Colorado's stay-at-home order in place, travel has halted. However, with the launch of Colorado Stargazing: Experience the Night, Coloradans can begin planning their first post-lockdown getaway to several beautiful, remote locations throughout the state with a self-guided stargazing tour.
The Headwaters Alliance, San Luis Valley Museum Association, Huerfano County Tourism Board, and Custer County Tourism Board have announced the launch of Colorado Stargazing: Experience the Night, a self-guided stargazing tour found at www.Colorado.com/ColoradoStargazing.
Although travel is currently limited, stars are always available, and in honor of International Dark Sky Week (April 19 – 26), right in step with Earth Day, Colorado Stargazing encourages everyone to look into the night sky, wherever they are, and become inspired by the vastness of the stars. In the meantime, dream about and plan a trip to Colorado to dive deeper into astronomy.
Colorado Stargazing: Experience the Night connects seven Colorado locations known for their dark skies and incredible stargazing opportunities. Not only does the Colorado.com webpage offer a map and a brief description of each location included in the experience, it also offers the best places to see the stars, stargazing events, and top daytime attractions. Additional information is also available in the media kit, which can be downloaded from Colorado.com/ColoradoStargzing.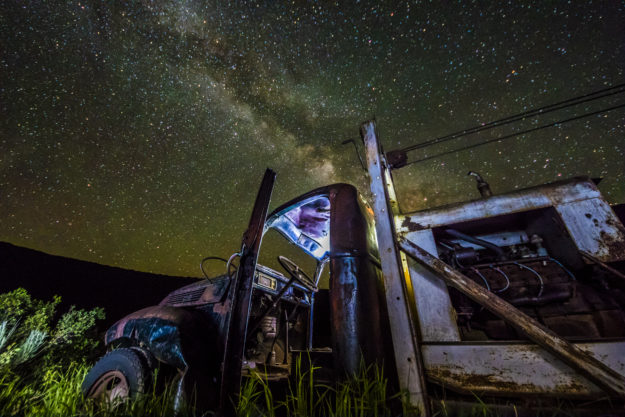 Among the locations, visitors will find International Dark-Sky Association Designated Communities, areas just starting the designation process, and everything in between. All of these communities are unified by their high elevation and low humidity, allowing for some of the best stargazing in the world. The locations included in the experience are Westcliffe/Silver Cliff, Creede, Crestone, La Veta, Cuchara, Lake City, and the Great Sand Dunes National Park and Preserve.
The idea for Colorado Stargazing: Experience the Night was born during a Colorado Rural Academy for Tourism (CRAFT) session in Alamosa in early 2019 when stargazing was identified as new, interesting, and having the highest potential for economic and environmental impact.
---


---
"The day and night skies are the crown jewels of the Mystic San Luis Valley. The towering white clouds, the expansive views combined with the intense blue skies of the day are breathtaking. The star-laden night skies are beyond belief providing an unparalleled immersive natural resource to be experienced through its stars, and constellations of our past, our now, and our future," says Kat Olance, San Luis Valley Museum Association.
VistaWorks, a Colorado-based destination marketing agency, helped the involved organizations with applying for and winning a Colorado Tourism Office $25,000 marketing matching grant to create, launch, and market the experience. VistaWorks continues to work with Colorado Stargazing, assisting with branding, content creation, marketing via social media and Google paid ads, and public relations.
"Westcliffe and Silver Cliff are proud to be Colorado's first Dark Sky Community. We embrace the darkness of the night and greatly appreciate our starry nights as a treasure that twinkles high overhead in the Wet Mountain Valley," says Deb Adams of the Custer County Tourism Board.
The goal for everyone involved with Colorado Stargazing: Experience the Night is to encourage travelers to visit as many of the Colorado Stargazing locations as time allows while also promoting environmental stewardship and conservation.
"As the sole environmentally oriented non-profit in Mineral County, Headwaters Alliance was thrilled to join our regional neighbors to declare our passionate commitment to not only preserving but sharing the glorious night sky of rural southern Colorado. We hope this effort will allow more communities and regional neighbors to join in the work of limiting light pollution, and in turn enable generations to come to experience the deep magic and sense of connectedness that comes from seeing the Milky Way. We are grateful to have VistaWorks and the Colorado Tourism Office as partners in this important work," says Heather Creede, Executive Director of the Headwaters Alliance.
Learn more at www.colorado.com/coloradostargazing
Stay in Touch and Subscribe to our Newsletters:
https://mtntownmagazine.com/subscribe/
Mountain Town Magazine | We are Colorado's Mountain Town Magazine
Copyright © 2020 MTN Town Magazine all rights reserved.
Post Sponsored by Rhino Rack