Mountain Weddings – Do's & Don't from the Pros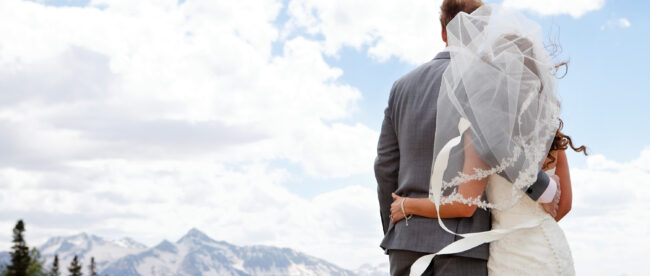 Planning mountain weddings can be a time of incredible joy and excitement as well as a time that can overwhelm the best of us. We have some words of advice from seasoned professionals in the wedding industry for those prepping to plan one of the greatest days of their lives.
The first bit of advice comes from our Publisher: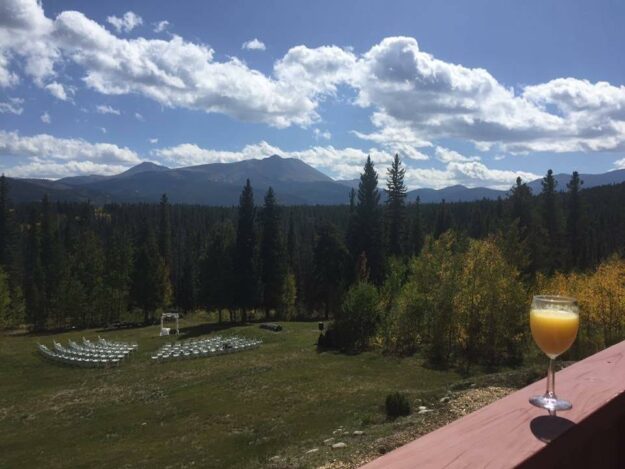 Outdoor Wedding Ceremonies
The mountains have some crazy weather. During the warmer month's mornings bring bluebird skies and sunny weather but as the day heats up, so do the storms. If you are thinking of holding an outdoor wedding, consider a mid-morning ceremony to take advantage of a big blue sky overhead and great photo ops after the service. If you must have a late afternoon/evening wedding, then be prepared to have a backup location, preferably indoors, to exchange your vows. A fierce thunderstorm may not be the memory of a lifetime you were dreaming of and we have seen some drenched, bummed-out, wedding parties in our past life as a Wedding planner.
Selecting A Wedding Planner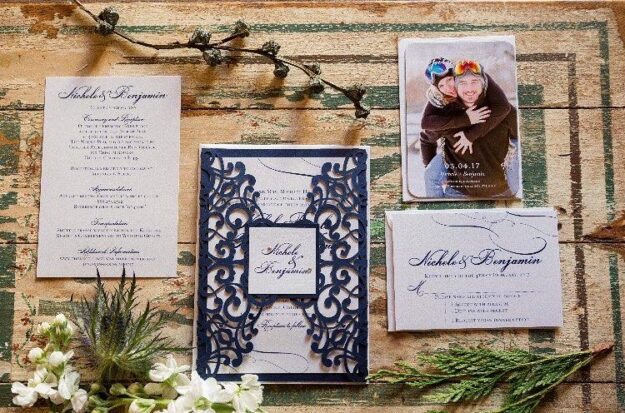 by Elizabeth 'Ebs' Long
There are a few things to consider when choosing the perfect wedding planner. First and foremost, you need to make sure that you 'click' with your planner. You're going to be spending a lot of time with this person and you want the experience to be enjoyable. I always say that it's ok if you do not connect on a personal level with people like your caterer or your florist, but, vendors like your wedding planner or your photographer it is important that you like them and feel comfortable with them. You spend the most time with us and it should be fun!
Right along with 'clicking' with your wedding planner, you need to trust us. We are the professionals in the field and that is why you hire a wedding planner in the first place. We have some really great advice from years of experience. Your wedding planner may give advice that you didn't think of and if you trust them and go with it, your day will run smoothly.
Hiring a planner with years of experience is always great too. So much of what we know is from on-the-job learning. A good planner will take notes from the previous wedding season and implement things going forward.
And finally, it is essential to choose a wedding planner that knows the area and bonus points for being local. We can go to meetings for you, run to a venue to take a quick snapshot or we even may know a seamstress that will come to you for that 2:30 am steaming emergency. www.distinctivemntevents.com
Choosing A Wedding Caterer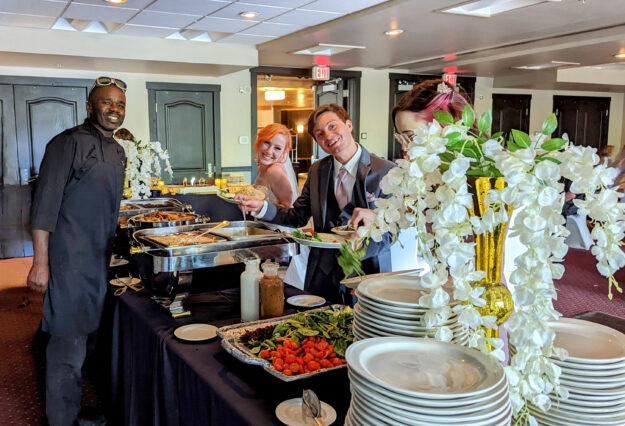 by Andre Hampton,
Owner/Executive Chef Black Diamond Gourmet
When choosing a wedding caterer, communication is key. I believe it is crucial to find someone who will understand your vision and provide options within your budget. As a caterer- being flexible while maintaining consistency is essential because every event is different. Each event has its own unique set of details meant to create the unforgettable experience you have imagined. So, my advice to everyone- know your budget, have a list ready of the food you love and what's most important for you – to communicate with your caterer! Remember, this is YOUR special day!
Choosing the Right Wedding Officiant: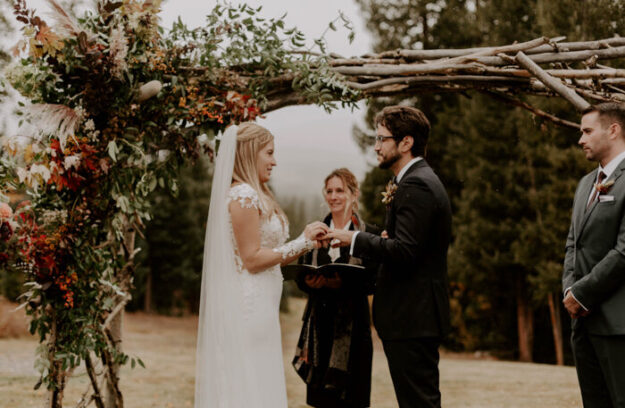 by Leslie Ross
Universal Life Church Minister
5 Tips to Find the Perfect Fit
You've set the date, picked out a venue, and reserved the band. Now for the most important decision, choosing who will preside over your ceremony. Although this box on your "To-Do List" often gets pushed to the bottom, it's one of the most important parts of the planning process.
A Wedding Officiant has a significant role to guide you through probably one of the most important days of your life. So why not find someone that resonates with you and your vision. Before shopping around for the "Right Fit", getting clear on a couple of details will help ease the process and allow for a more seamless search.
#1 Have a Vision: Know Your Flavor? To begin, it's more important to "Get Clear" on what style of ceremony you envision rather than the words that will be spoken. The role of a seasoned Officiant is to create a ceremony that reflects your personality and vision. To orient your compass in the direction to look, first, decide if your ceremony will be religious or non-religious. Getting clear on the flavor of your ceremony – Religious, Non- denominational, Spiritual, Nature or Civil will help you narrow down the search to someone who can confidently deliver a ceremony in the style you are seeking.
#2 Credentials: Finding an Officiant that is not only professional but experienced and recommended can go a long way. "A good officiant is a good orator," says Larissa Banting of Weddings Costa Rica on WeddingWire. "They have confidence, speak clearly and understand how to create dramatic tension when necessary as well as levity, taking everyone on a journey with their words and voice." Remember most often you get what you pay for. Know your budget range but be realistic. If you are requiring a larger degree of customization and meetings, expect to invest more for those services than an Officiant with a pre-written script.
#3 Know the Facts: Have the following information available When interviewing Officiants, be prepared to provide the date, time, and ceremony location. If you haven't settled on the specifics, then share a range of what you are considering. For outdoor ceremony locations off the beaten trail, choose an Officiant capable of accessing the venue. Other important details to share include wedding party size (which would determine the necessity of a rehearsal), involving any guests with readings, songs, or unity ceremony. This information will help you find an Officiant not only willing but capable of artfully weaving these in components into your ceremony and offering suggestions and support for your vision.
#4 Location, Location, Location: If you are planning a mountain town or remote wedding, hiring a local officiant can help avoid any unnecessary day of stress related to inclement weather or travel complications. Local Officiants are also familiar with the area and work closely with other local vendors enabling them to assist in any last minute emergencies as well as provide other local suggestions and tips.
#5 Have a Connection: Find a person you resonate with who shares a similar style and personality that is complementary to the two of you. The last thing you want is an Officiant you are not comfortable being around or talking to. Look for a perfect blend of someone who can be professional while adding inappropriate humor, someone who is calm and level-headed but can be appropriately direct in their tone, pitch, and demeanor. And most importantly, someone who is compassionate and has your best interest in mind. To ensure that you get to choose the person that is the right fit rather than settling for who is available on your date, it's recommended not to wait until the last minute. Getting clear on your vision will not only help you narrow down your search but will also inform your potential hire about your needs and wishes.
These details will allow them to check their availability, provide a quote and share how their unique skill set can support your vision….all valuable pieces for making an informed decision when choosing the right person for the job. Happy Hunting.
Ordained by the Universal Life Church since 2012, Leslie brings her connection to the outdoors and spirituality into creating a custom ceremony and personalized vows for your wedding. Non-denominational wedding ceremonies are performed anywhere from the ski slopes to the beach. As a yoga instructor and mountain guide, Leslie also offers guided excursions and yoga sessions for your wedding party. Serving Summit, Eagle and Park Counties, Roaring Fork Valley, Greater Estes Park, the Front Range, and Destination Weddings.
Finding the Perfect Stylist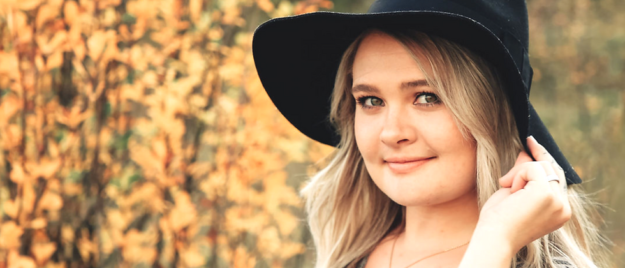 by Hunter A. Gansmann
Cosmetologist & Lash Artist, The Beauty Hunter llc at Monets Salon
Things to investigate before your special day:
Everyone has a different style & everything goes these days!! So, searching for the perfect stylist/artist to either transform or enhance your true inner and outer beauty is crucial! When looking for an artist for your wedding day, I always recommend my brides to take into account a few things:
What look are you going for? (I like Pinterest and any other inspirations from each person so I can get visuals)
What colors are you incorporating?
What styles best suits my dress and my bridesmaid's dresses?
What will look the most aesthetically pleasing for photos? (Cause that's what will be shown in memories years down the line!)
How much makeup are you used to wearing and how often do you style your hair? ( I never want to overwhelm someone who wears a very natural day to day look to a full-on glam look- and vice versa)
For me personally, as a Colorado-based Cosmetologist, the most popular trends I have seen are, stunning neutral yet striking natural looks with golds, champagnes, and mauve tones; loose curls with boho braids and floral hairpieces. I like to look at colors/styles that will accentuate your natural features to look AMAZING in photos but also blend with your wedding style and venue!
How do you find the right Stylist for you? Word of mouth is huge, while you're looking for your planners, venue and caterers ask the people in the industry for referrals! Chances are they've worked with someone in the area that comes highly recommended!
Now let's talk about social media! People these days often find me on my Instagram hunteranne_aesthetics. I tag things such as #coloradoweddings #naturalmakeup #weddinglooks #lessismore #organicbeauty #mineralmakeup etc. – This way when someone is looking for something specific, it will automatically pull up pictures with those keywords and locations I get many direct messages with questions and scheduling!
Remember this is YOUR big day and you most definitely shouldn't settle! Do your research! Book a trial! Don't be afraid to let your stylist know what you are not a fan of, or if you want to change something! I always tell my clients, "This is your day, you will not hurt my feelings if you want to change something, let's make it perfect for you!"
Treating Yourself and Your Wedding Party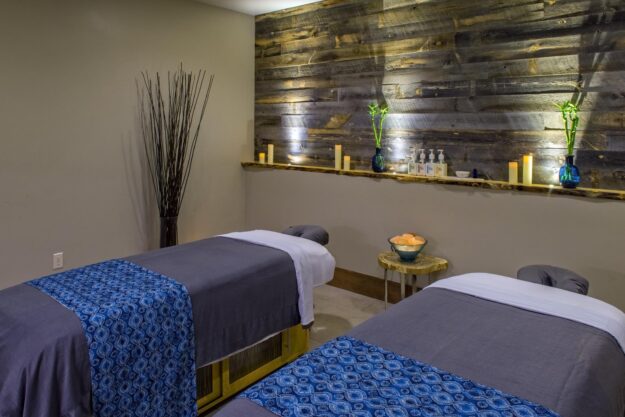 by Cindy McDevitt
Infinity Spa at the Grand Colorado
Located in Breckenridge's premier resort, the Grand Colorado on Peak 8, Infinity Spa offers an escape within your escape. Wind down after a jam-packed day and start your journey in the calming oasis of the Relaxation Room. Then, indulge in one of Infinity's signature treatments, some uniquely developed to reduce the effects of our high alpine environment.
One example is the Muscle Relief Massage, which relieves areas of tension after a day of mountain activities and adventure. An oxygen infusion facial provides moisture, vitamins, and antioxidants, alleviating the effects of the High Country climate. There are also body treatments including luxurious Vichy hydrotherapy, organic body scrubs, mineral mud, and hydration wraps, in addition to seasonal treatments.
The spa utilizes natural skin and body care products featuring Colorado minerals, providing an exclusive mountain beauty experience. To finish your day of pampering, Infinity Spa's restorative adults-only grotto has a hot tub, a cold plunge pool with a cascading waterfall, steam room, and sauna. Delight your senses, boost your spirit, and redeem faith in healing with the best treatments, natural products, and caring practitioners.
Infinity Spa is open every day to the public, from 8 a.m. to 9 p.m. All treatments include access to the adult-only grotto, Relaxation Room, and private locker rooms. Monthly specials and discounts for groups of six or more are available for your wedding party.
For more information and to request an appointment, call 970-547-8795
or go to www.infinityspagrandcolorado.com
Looking for a Great Wedding Photographer
by Katie Girtman
Studio Kiva Wedding Photography
The one thing couples should always keep in mind with their wedding is to ask yourself; What are the things you have after the wedding is over? In my mind, you have the Memories of the people you shared it with, your rings, your dress, and your photographs you will have forever. So to me, it's so important you pick the right photographer for your wedding. The photographer ends up spending a lot of time with you and your spouse most of the day more than anyone else really. So it's so important to pick a photographer that you both feel comfortable with and someone where you feel you can show your true personality. What do I mean? You are free to act as who you really truly are. The photographer should be able to capture the photojournalistic style of showing you both as a couple when you are together. Such as capturing you both laughing together or sneaking a kiss. You should not have to feel as though everything needs to be posed unless you want it to. A true professional photographer will get great shots when the subject feels comfortable around them.
You should be able to share with your photographer the type of photos your really looking for. You should be able to get a photographer that fits your style whether it is skiing down a mountain on your wedding day or simply a flair of dramatic shots in beautiful scenery. But get the right photographer for you both. The photographer will be shadowing you with every move, so the more comfortable you feel the better the photos will turn out. How do you figure this out ahead of time? Meet the photographer in person over an interview or over skype. Plan an engagement shoot before booking an entire package. That way you can see their work as well as see how you and your spouse work with the photographer before the big day.
A couple of other things that are very important; does the photographer have a lot of experience in shooting weddings? How long have they been doing this? Sometimes you also get what you pay for. Less expensive be aware if they are students wanting to get experience with your big day. Does your photographer have backup systems in place? Such as a backup camera, a backup photographer? How is the photographer backing up your images? Will you receive the rights to your images or is this a hidden fee after the fact? You need to get the post-production details as well. Does your photographer shoot in raw or jpeg? You want them to shoot in raw so you have the ability to make big prints later. Does the photographer do post-production in the images or do they just shoot and hand over the images? Be aware of that because post-production usually takes more time than actual shooting.
You should not have to send a detailed shot list for the photographer but just a general timeline. The photographer should be able to go along with the flow and know the key shots you need to get after talking with you. It's also great to get testimonials from the photographer or word of mouth with others for a good photographer in that area. Someone who is close in location is key as well due to weather and understanding the locations to shoot nearby. Most important go into your big day stress-free and have a blast!
For more mountain weddings and inspiration or to stay in touch head to Mountain Town Magazine's: Wedding Page
Feature Image by Barton Glasser

MTN Town Media Productions | Celebrating the Colorado mountain lifestyle
Copyright 2023 MTN Town Media Productions all rights reserved.