Mountain Film: An Insider's Suggestions – Telluride.com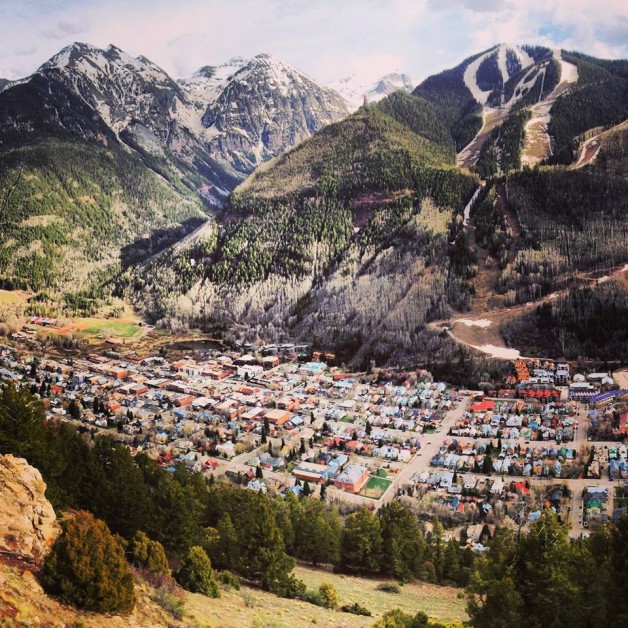 Some of us from MTN Town Magazine and Be.Media House are heading to MountainFilm this weekend and we are super psyched to take part in the events and festivities. Telluride.com put together a great post that we wanted to share with you if your thinking of joining the party. Here is what Telluride.com had to say:
Want to visit us in beautiful Telluride this Memorial Day weekend for 
Mountainfilm Festival
 and not break the bank? Here are a couple activities to keep you busy and keep your wallet happy:
1. Mountainfilm offers a lot of free events:
Gallery Walk – Friday, May 24th, 3:30-6:30pm – Different galleries around town will have free drinks and hors d'oeuvres as you check out exhibitions of paintings, drawings, photography and more. Artists will speak at their galleries at 5:15pm during the Gallery Walk and again during the Ice Cream Social, 2:00-3:00pm on Saturday.
Ice Cream Social – Saturday, May 25th, 2:00-3:30pm – Who doesn't like FREE ICE CREAM?! Come down to Main Street on Saturday afternoon for a free scoop of ice cream, live entertainment and time to mingle with locals, movie producers and strangers.
Town Talks – All weekend – These intimate talks with movie producers and film enthusiasts will happen all weekend long and are free and open to the public. Here's the schedule & speakers:
Free Outdoor Films – All Weekend – The Base Camp Outdoor Theatre will host free films all weekend long in Town Park around 9:00pm. Bring a blanket, some food, warm clothes and enjoy some amazing films under the stars! Don't miss Maidentrip on Friday night and the Adrenaline Program on Saturday night. For a full list of free films, click here.
Reading Frenzy – Sunday, May 26th, 2-4pm – Get your books signed by your favorite Mountainfilm authors at the Madeline Hotel Ballroom. For a full list of authors and more info, click here.
Kidz Kino – Monday, May 27th, 11am-1pm – designed to inspire and educate the younger crowd, Kidz Kino will feature a selection of films that are kid-friendly. Kids 12 and under are free, adults are $10. For more information, click here.
2. Go for a Hike:
There will be some great live music happening this weekend at the Fly Me to the Moon Saloon:
Friday, May 24th – local funk band, Funkdafari, will play a FREE show at the Moon! Show starts at 10pm
Saturday, May 25th – Jazz, Pop band, Mike Gwinn and the North Fork Flyers, will play a live show. $10, show starts at 10pm
Sunday, May 26th – local jam band, Joint Point, will play a live show. $10, show starts at 10pm
5. Stay for Cheap: 
We're offering hotel rooms at Mountainside Inn starting at $89/night + tax & fees. Stay a couple nights and enjoy all Telluride has to offer! Looking for a condo or private home? Give us a call at: 877-507-9695 and we'll give you a special Memorial Day Weekend discount.
It is going to be a beautiful weekend and with five Amazing ways  to spend Memorial Day Weekend in Telluride your going to have a blast! If you have any questions, feel free to ask on 
Facebook
 or 
Twitter
. Hope to see you soon!
~Telluride.com