MOG Outdoor Fest – April 19th & 20th Grand Junction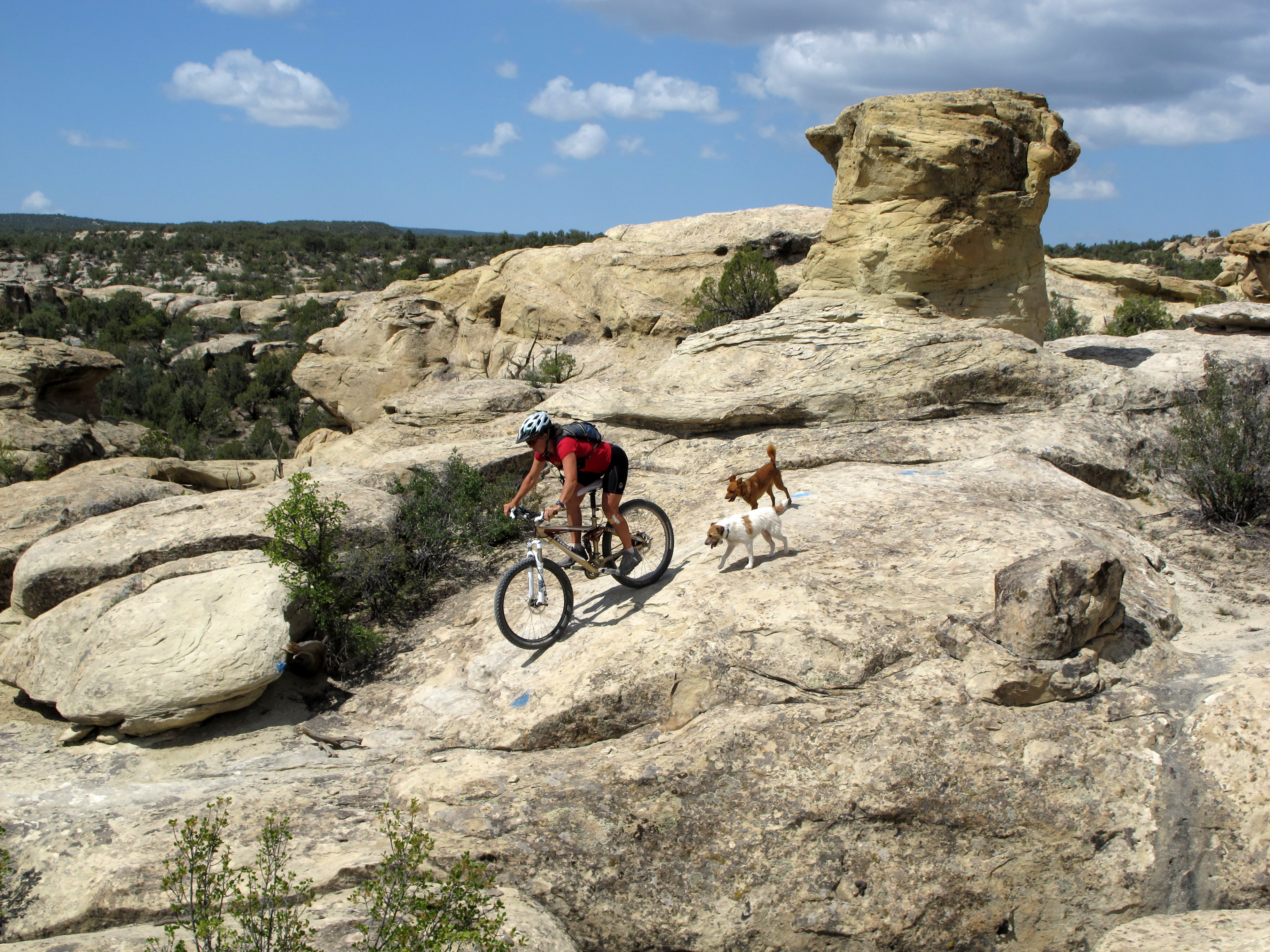 Get ready for the 10th Annual MOG Outdoor Fest, a benefit event for the western Colorado outdoor community! Manufacturers, reps, retailers & gearheads come together for this annual 1-day Outdoor Gear Sale & Bike/Gear Swap in downtown Grand Junction, CO. This highly-anticipated, grassroots outdoor gear fest draws a faithful crowd of locals, mountain townies & city slickers from Moab-Aspen-Vail-Telluride-Glenwood-Summit County-Denver-Salt Lake and beyond. Drawing top outdoor brands from around the region, folks enjoy sweet deals on great gear & apparel, live music, contests, raffle drawings, kids' activities, and free doughnuts in the morning. Established in 2003, the MOG is an independent, grassroots event supported by area retailers and benefits outdoor non-profit associations.
On Friday, April 19th, MOG Outdoor Fest presents Telluride MountainFilm on Tour Friday, April 19th 7pm at Mesa Theater 538 Main Street, Grand Junction. A celebration of the indomitable spirit, MountainFilm on Tour is a compilation of high-octane short films that are selected from the annual award-winning MountainFilm Festival.
This year's high-adrenaline MountainFilm montage is sure to blow minds, and set the stage for the following day's MOG Sale & COPMOBA Bike/Gear Swap. Tickets are $8 at the door, $5 with student ID, kids 12 and under free. Ticket sales benefit the CMU Outdoor Program. Hosted by MountainFilm's very own Program Director, Emily Long, this year's line-up of independent films includes award-winning shorts ranging from two to twenty-one minutes.
All.I.Can JP Auclair Street Segment
Directed by Eric Crosland and Dave Mossop, Canada.
JP Auclair teams up with Sherpas Cinema in this short, mind-blowing segment from the 2011Powder Magazine Movie of the YearAll.I.Can to tame the mean streets of British Columbia on skis.
Sketchy Andy
Directed by Peter Mortimer and Nick Rosen, USA.
Remember the guy on the slackline who nearly stole the spotlight from Madonna during her Super Bowl Halftime Show? That was Andy Lewis, a.k.a. Sketchy Andy. Professional slackliner, base jumper, highliner and all-around crazy desert monkey, Sketchy Andy is a study of the fine line between pioneering athlete and fearless maniac. He took the activity of slacklining — long the mellow pastime of climbers hanging out at camp — and morphed it into a trick-studded, danger-laden, full-fledged sport. Be it throwing backflips on the line, pulling in the record for longest highline or going free solo — sans clothes — he constantly pushes the sport to new extremes. But sometimes, he edges a little too close to danger. This film contains explicit language.
Industrial Revolutions
Directed by Stu Thompson, UK.
There seems to be no end to what Danny MacAskill can do on a trials bike, whether on the streets of Dunvegan, Scotland, or in an abandoned industrial train yard. Ben Howard's song "The Wolves" artfully underscores MacAskill — whose bike seems almost an extension of his body — as he performs electrifying tricks in unexplored places.
The Freedom Chair
Directed by Mike Douglas, Canada.
Josh Dueck was a passionate free-skier who found himself coaching world-class athletes, such as TJ Schiller and Justin Dorey, at a young age. But one day, he misjudged his speed as he approached a jump, and what could have been a harmless mistake, brought inextricable, life-altering consequences. When he crashed, his spinal cord was severed, leaving him paralyzed. Instead of giving up on skiing, however, Dueck refocused his passion into sit-skiing, and the experience allowed him to jump-start a new career and find a new way to do what he loves the best: ski. .The Freedom Chair traces the path from Dueck's injury to his return to the hill, where he wins silver and gold at the Olympics and X Games and still gets out with friends to charge big terrain — all thanks to his freedom chair.
Silvia – Ian Kilick
Directed by Karl Heldt and Matt Miles, USA.
Mountain biker Ian Killick is featured in this flawless short by Karl Heldt and Matt Miles of Silvia Films.
Extra love for the audience will be on hand in the form of sweet outdoor gear raffle giveaways, provided byMountain Khakis®, LOKI® and Osprey Packs®. Telluride MountainFilm on Tour: Friday April 19th, 7pm at Mesa Theater.Doors open at 6:30, show starts at 7pm. $8 tickets at the door, $5 with CMU ID, kids 12 and under free. Ticket sales benefit CMU Outdoor Program.  www.mogoutdoorfest.com
MOG Outdoor Fest continues Saturday, April 20th with the MOG Sale and COPMOBA Bike+Gear Swap, 8am-2pm in the Rockslide Parking Lot.Score closeout deals on outdoor gear and apparel from top brands, plus enjoy live music, beer, BBQ, kids' activities and raffle giveaways. $5 entry donation benefits COPMOBA and Mesa County Search+Rescue. Kids 12 and under free. Got too much gear already?  Sell it in the bike/gear swap. Sell anything and everything for a $15 flat fee, benefitting COPMOBA. Bring your own tarp or table for selling area.  Same day registration starts at 8am. More info at mogoutdoorfest.com
The trees are in bloom down in GJ and the weekend promises to be a lot of fun! Go have some fun and grab some great gear for a good cause.
~MTN Town Magazine
Featured Image Courtesy of Grand Junction Visitor & Convention Bureau
MtnTownViews.com is MTN Town Magazine's daily journal blogging about Colorado's mountain towns and resorts. Like them on Facebook and Follow on Twitter. Click the cover to read the Winter 2012-13 Issue.
© 2013 MTN Town Magazine. All rights reserved. Republication, in part or entirety, requires permission.