Michael Franti will Rock Winter Park's Springtopia

April will be rocking at Winter Park Resort with a full lineup of live shows throughout its month-long Springtopia celebration, concluding with the much anticipated FREE concert on April 22, featuring the funky, reggae beats of headliner Michael Franti & Spearhead.
As springtime hits the Rocky Mountains, Winter Park is set to host one of this season's most anticipated events, the Springtopia finale concert, which kicks off at 12:30 p.m. with local favorite Hunker Down, followed by Denver's own The Rick Lewis Project. Then Winter Park will "Say Hey" to Colorado's beloved Michael Franti & Spearhead as they take the stage to conclude the fun-filled afternoon. Then on April 23,  Winter Park Resort will bid farewell to the 2016-17 season with Monster Energy® Spring Splash®, the 49th annual pond skim, the oldest such event in Colorado.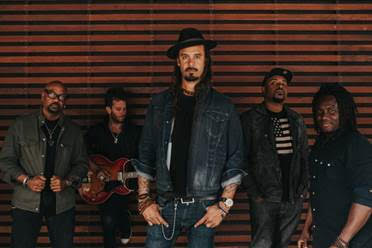 Winter Park Resort's entire month of April offers an exciting line-up of live shows including the Patrón® Spring Music Series which will include three après concerts from 3–5 p.m on Derailer's patio. Enjoy Hunker Down on April 1, the folksy rock sound of Coral Creek on April 8, and singer-songwriter Kenny Lee Young on April 15. Additionally, Derailer will host two New Belgium® Fat Fridays that will feature Winter Park local Brian Wiedl performingApril 7 and classic rock cover artist Gary Key performing April 21, each from 3–5 p.m. All of Springtopia's live music is completely free, making Winter Park Resort better than your Spotify account throughout the entire month of April.
Discounted lift tickets and passes will be available throughout the month of April as well. For more information:  www.winterparkresort.com.
~MTN Town Magazine