Loveland Ski Area Opens for 2019/20 Colorado Ski Season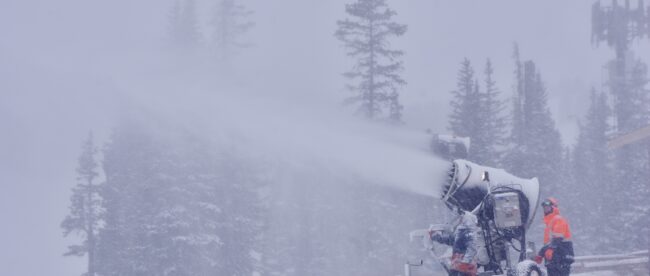 Loveland Ski Area will open for the 2019/20 season on Friday, October 25 and yeehaw, we cannot wait.
Loveland Ski Area COO Rob Goodell said "Our snowmaking team has been working around the clock to get the mountain ready and all of their hard work is about to pay off, Mother Nature chipped in with almost a foot of snow during this last storm cycle and that was the boost we needed. Winter is officially here and we can't wait to celebrate the start of another season."
Chet's Dream will start spinning at 9:00 am on Friday and will offer access to one full top-to-bottom run covered from tree-to-tree with an 18-inch base. The trails Catwalk, Mambo, and Home Run make up this Opening Day run which is over a mile in length and nearly 1,000 vertical feet.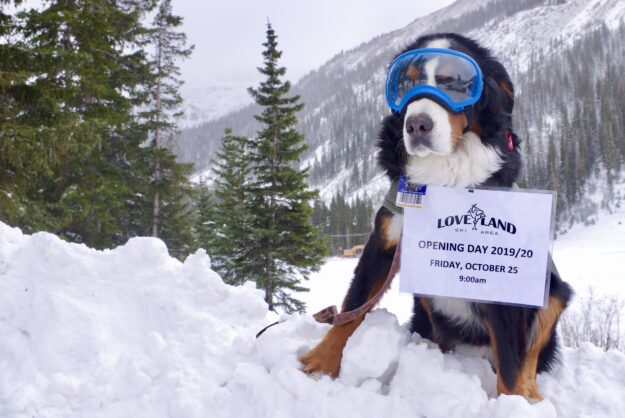 "We know how excited everyone is to get the season started and look forward to welcoming everyone back to Loveland on Friday," continued Goodell.
Loveland Ski Area opened on October 20 last season. Loveland's snowmakers will continue to make snow on Home Run and around the base of Chet's Dream this week before moving on to opening additional terrain.
Loveland Ski Area will be open seven days a week until Closing Day in early May. Lift operation hours are 9:00 am until 4:00 pm on weekdays and 8:30 am until 4:00 pm on weekends and designated holidays. Early season lift tickets are $75 for adults and $32 for children 6-14.
Mountain Town Magazine | We are Colorado's Mountain Town Magazine
Copyright © 2019 MTN Town Magazine all rights reserved.