Loveland Ski Area is open for the 2013-14 Season!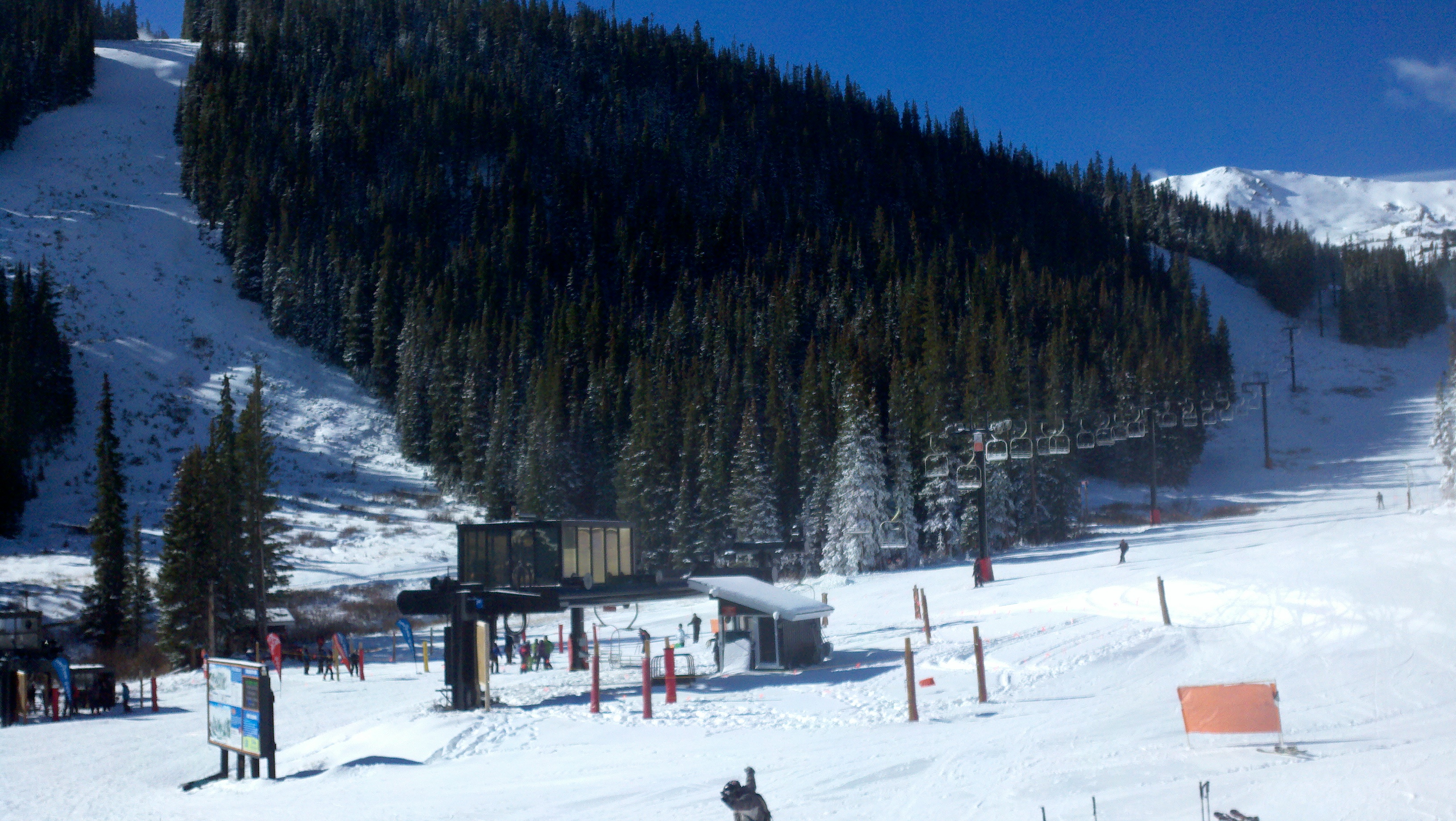 A beautiful day and some fresh soft snow greeted skiers and snow boarder at Loveland Ski Area. The crews at Loveland have been hard at work making and shaping the snow as it fell from the sky and blew from snow guns. A lot goes on behind the scenes to get a ski area ready. Long hours starting in the wee hours of the morning and many more that push through the night. Inside Food & Beverage crews plan menus, clean and prep for the upcoming year. Sales, Marketing and Special Event planners get the word out and prepare to entertain you.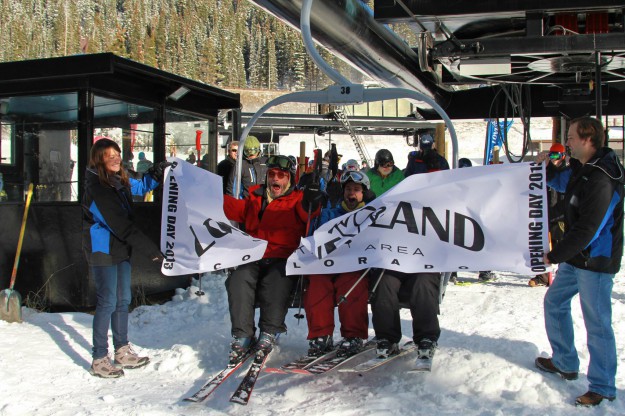 MTN Town Magazine is pretty excited to share some of the great things coming at Loveland Ski Area this season. The Rathskellar is being expanded for great Apres afternoons, new menus and fresher food will feed you and some fun events and GREAT PASS DEALS will keep you coming back for more. Check out their Facebook page for great photos and stay tuned to our blog as we update you on their happenings!
~MTN Town Magazine
Photo Credit: Casey Day
MtnTownViews.com is MTN Town Magazine's daily journal blogging about Colorado's mountain towns and resorts. Like them on Facebook and Follow on Twitter. Click the cover to read the Winter 2012-13 Issue.
© 2013 MTN Town Magazine. All rights reserved. Republication, in part or entirety, requires permission.